5 pointers to crack the make or buy dilemma for consulting services.

We wouldn't be doing our job right if we didn't strongly recommend assessing each project to determine whether it is better to use Internal or External resources.
5 pointers to crack the make or buy dilemma for consulting services.
The pressure on operating budgets is tremendous, and client organizations must define what project to launch and how.
"When you come to a fork in the road, take it." – Yogi Berra
This decision must be made on the expected value and the specifics of each project.
READ ALSO
Your Request for Proposal (RFPs) to potential suppliers or partners is one of the first big steps in the successful execution of every Consulting project.
1- What are the different options to launch your project?

Your first option is, of course, to launch your project with Internal resources. It should help you keep the costs at a minimum and optimize your internal skills and resources.
But this option can very quickly reach its limits if the project team is not given the appropriate time and responsibilities to lead the project efficiently. Moreover, because the leaders of internal projects are often high-potentials on the leadership fast track, they find it challenging to push boundaries and confront the more established leaders and influencers who hold the key to their careers.
Another option is to assign an independent task force that can bring focus, speed, and pressure to the table, which is sometimes enough for the success of a project
2- How to solve the Make-or-buy dilemma?

Most procurement organizations keep the external spend and the associated preferred providers under control to better support the overall strategy.
What are the key activities that can be outsourced?

What does the pool of potential suppliers look like?

How mature is the market for suppliers?

What providers are appropriate for us?

Is it worth it to outsource a particular activity for the long term?
The same questions apply to Consulting Sourcing. Unfortunately, most client organizations have neither the experience nor the methods to answer them. Yet, today, all leaders throughout an organization, from the head of procurement to senior executives responsible for signing off on major consulting projects, are expected to align their activities with the overall strategy.
3- How to make faster and smarter decisions when buying Consulting services?

When it comes to making decisions about consultants, executives often fall back on word of mouth, on perceptions of the reputations of various providers, and on the consultants themselves' fancy claims. Also, they take the line of least resistance and simply hire the consultants they have used in the past, regardless of whether those consultants are the most appropriate for a particular project or for furthering the company's broader strategy.
These leaders have no reliable way to determine whether a particular consultant precisely meets the company's needs, no way to gauge a consultant's likely level of performance, and no benchmarks against which to compare providers. And until they avail themselves of an independent, credible means of assessing providers and matching them to their company's needs, they are likely to lag their competitors who have.
4- Why work with External consultants?

Because they are very familiar with the problem, External Consultants can usually solve it more efficiently and at less cost than Internal resources. They can also make up for the lack of internal resources and flexibility that prevents internal personnel from being diverted from their regular jobs.
How can your company utilize the expertise of Consultants?
Clients may also want to use consultants for broader purposes than the project itself. These could include training executives on new skills, introducing external change agents, learning best practices in the industry or a capability, exposing the organization to a fresh perspective, or relying on the stamp of a recognized consulting brand to reassure board members or investors.
But even under those conditions, hiring external consultants is not always the best solution. For example, consulting services that meet your needs may not be available in your industry or country.
On the other hand, leading an internal project can be tricky. The internal team may be unaware of the latest trends in the industry or capability. They may waste time reinventing already well-established improvement methodologies, resulting in longer projects and higher overall costs. Again, the fact that the team members are part of the company can make it difficult to disrupt the established order.
5- How to get the best of both worlds?

And maybe to achieve the best performance, we need to look at the middle. There is a middle path that can bring you the best of the two worlds: a hybrid execution. There might be parts of the projects isolated as stand-alone workstreams, where confidentiality or service availability will not be a challenge. You can then, under the direction of a highly-experienced project leader, outsource parts of your projects and keep the rest in-house.
Implementing a make-or-buy strategy for consulting services is a sure way to keep your costs under control. If you take advantage of this opportunity to add some demand management to the equation, you can ensure, at the same time, the alignment between your spend and your strategy. But it will require some degree of centralization of your consulting expenses. The first step will then be to analyze your costs and your buying and decision-making processes to understand your starting point.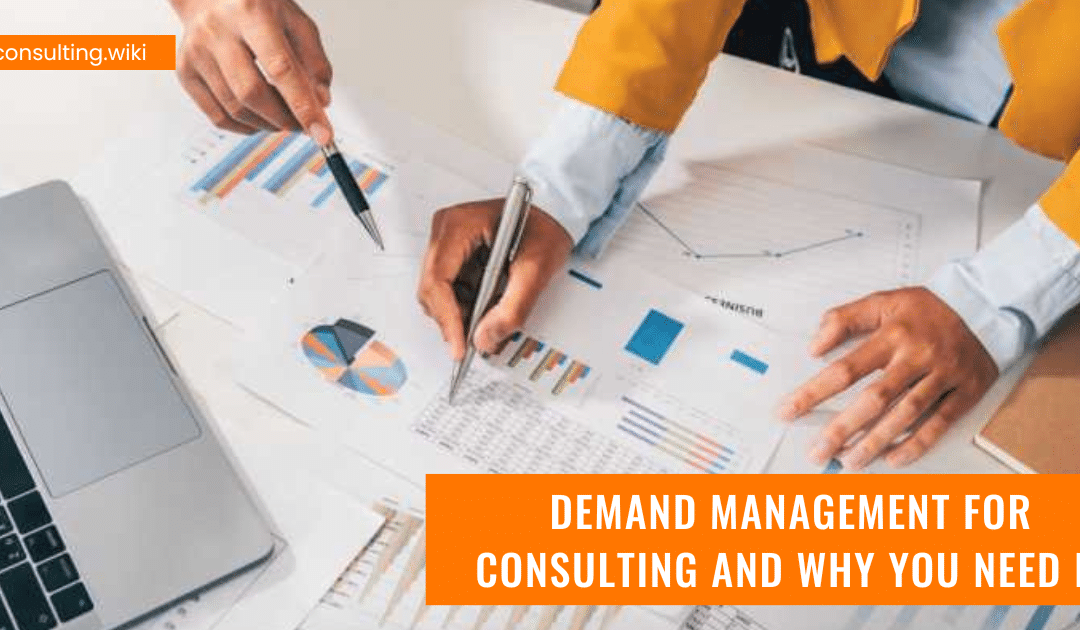 Demand management is an indispensable instrument for procurement professionals and businesses in general. Implementing it for the consultancy category is a no-brainer if you want to maintain spend control and strategic alignment.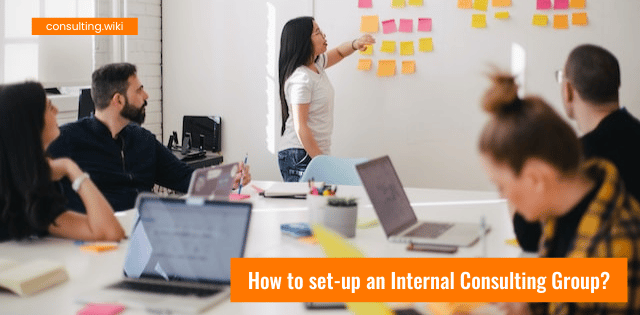 Internal Consulting is a growing trend today. In this article, you'll learn how to set up your internal consulting group.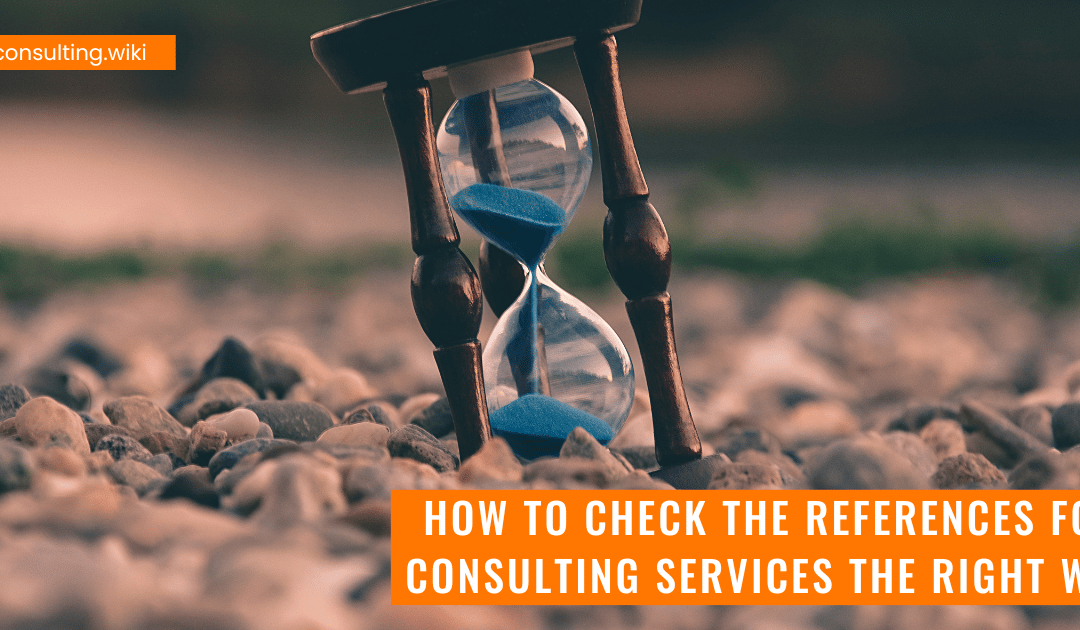 When you are looking for a consultant or a consulting firm to help you improve your business, it's a good idea to check the references provided. References can provide more information about the consultant or firm and can offer insights into the kind of work they have done in the past. In this article, learn the importance of checking references and what questions you need to ask while doing so.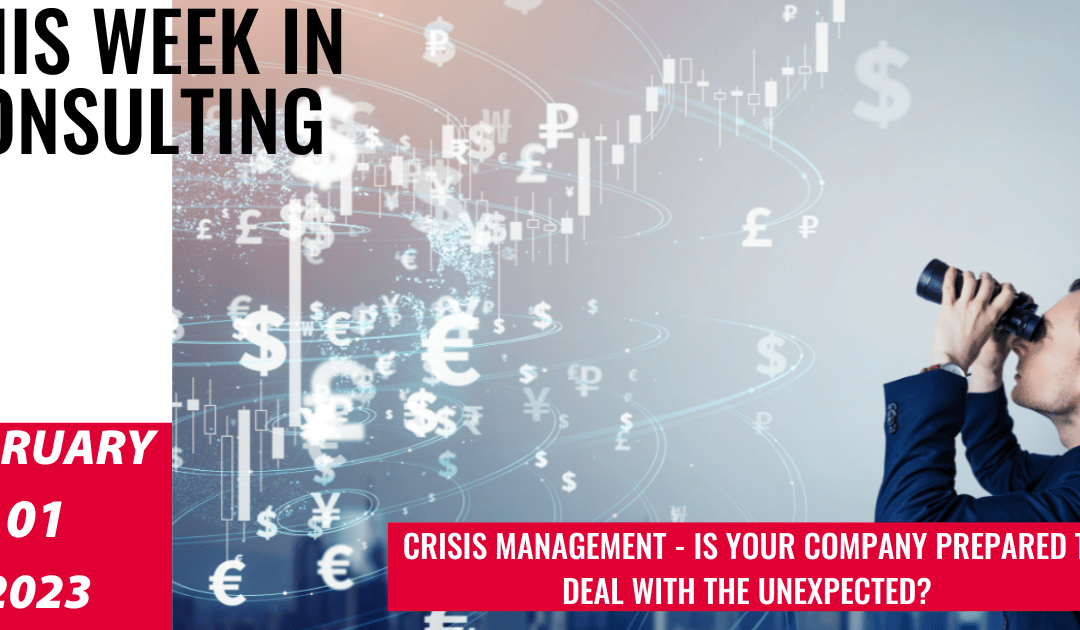 In this issue of This Week in Consulting, we explore various aspects of crisis management, from using simulation to preparing for crises to organizing communication. We also look at how to involve the key stakeholders, some best practices from a leadership standpoint, and how to flip the script and in some cases turn the crisis into an opportunity.
read more
Choose the best next step for you
Buy the Book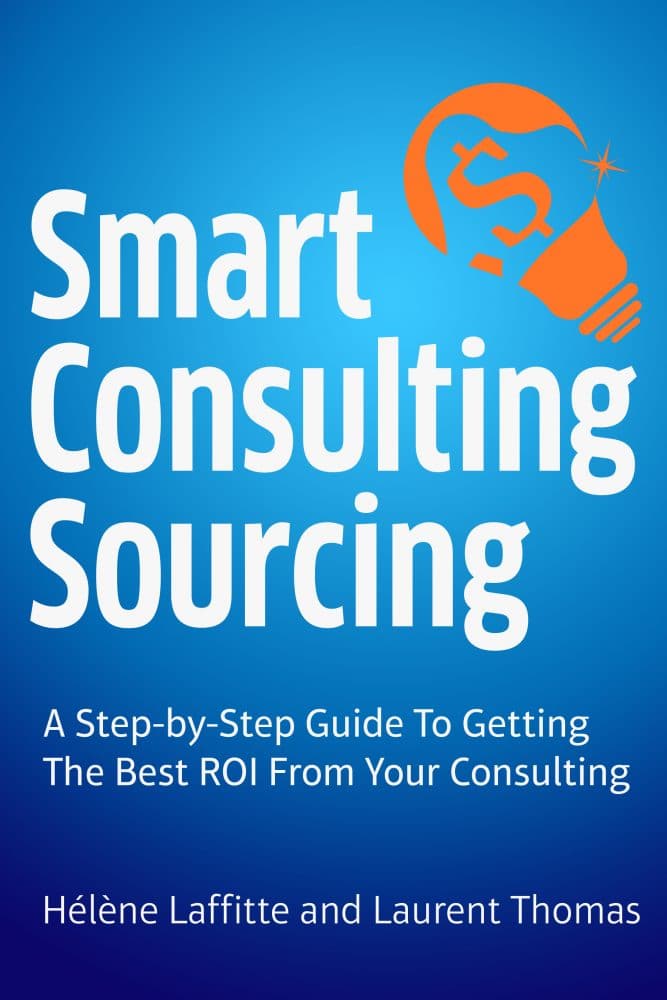 Talk to us
We are always open to a discussion. Just book a 30-min virtual coffee with us and let's get the conversation started
Hélène Laffitte is the CEO of Consulting Quest, a Global Performance-Driven Consulting Platform and author of "Smart Consulting Sourcing", a step by step guide to getting the best ROI from your consulting. With a blend of experience in Procurement and Consulting, Hélène is passionate about helping Companies create more value through Consulting.