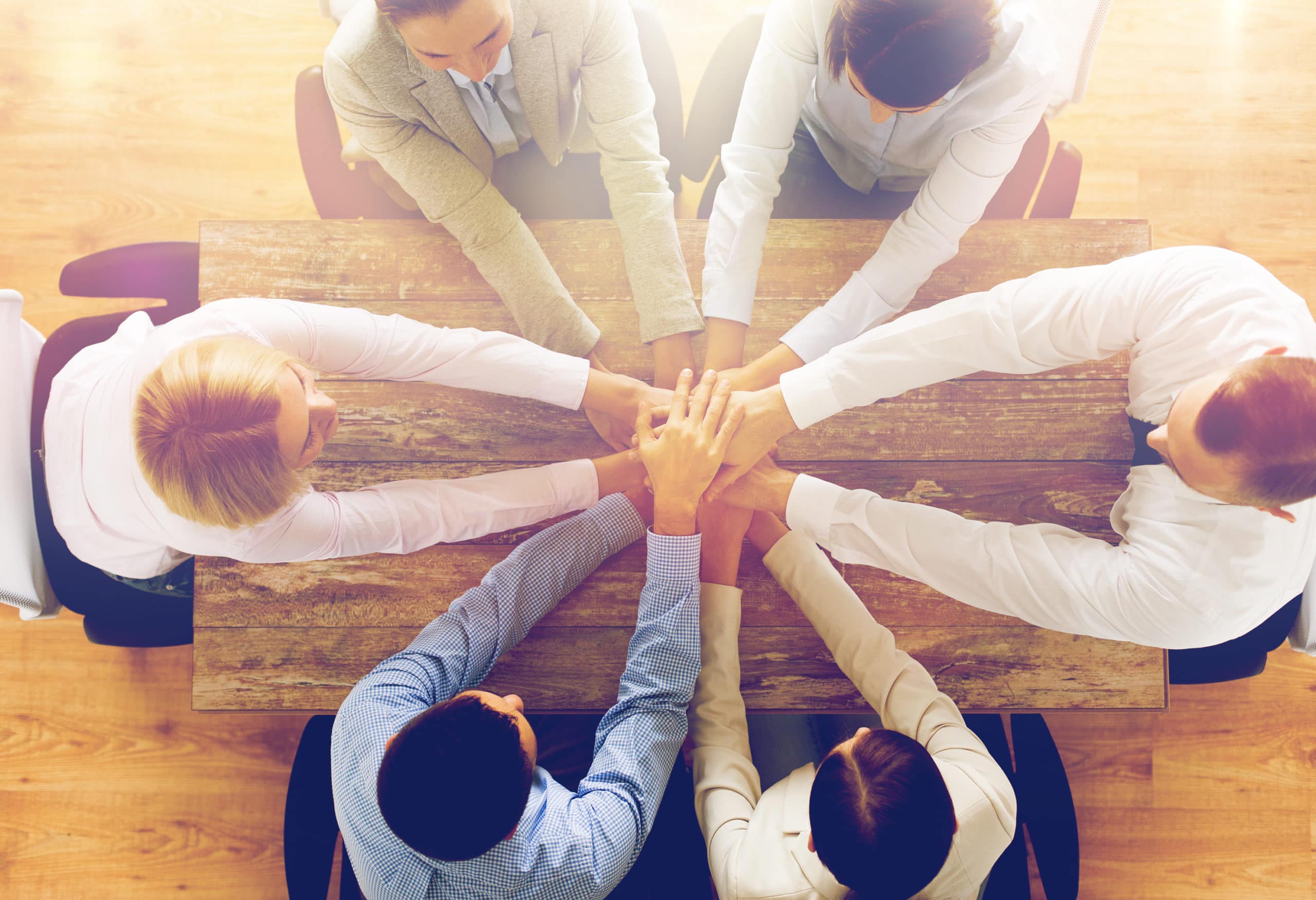 An Overview on Consulting Frameworks: A Series
Companies can utilize a range of methods and tools to improve their overall performance and efficiency. Consulting frameworks assist individuals in management positions in evaluating key elements that may be affecting their company's market performance.
Learning about different consulting frameworks can assist your organization in determining which one is appropriate for you to use depending on what you want to achieve.
Thus, in this article, we'll talk about what exactly consulting frameworks are all about. And we're also going to shed light on the many frameworks that are available to give you a proper overview about consulting frameworks in general.
Moreover, since there are several frameworks, we have segregated them into different categories and will deep dive into those categories in separate articles.
In this consulting framework series, you'll learn more about the different kinds of frameworks in a bit more detail in each part. The articles will be as follows:
Part 1: Strategy Consulting Frameworks
Part 2: Growth & Innovation Consulting Frameworks
Part 3: Management & Organization Consulting Frameworks
Part 4: Improvement & Problem Solving Consulting Frameworks
What Are Consulting Frameworks?
Consulting Frameworks are methodologies and tools often used by consultants that leaders can use to solve their business issues. They can use these tools to define their strategy, spur innovation, ensure that their teams are on track to meet their objectives, and adhere to their business strategies.
Consulting frameworks generally include an assessment of a company's performance and any external problems for a given business area that may be impeding its growth.
The Main Types of Consulting Frameworks
Consulting Frameworks can be found for almost all key processes and functions in a given business. To get started we explore the main frameworks allowing us to set a strategy, drive growth and innovation, organize to execute, and solve business issues.
#1. Strategy Consulting Frameworks
Strategy consulting is the most famous branch of consulting. It has been the focus on the historical big names in consulting and was their bread and butter until the early 90s. Strategy is about making choices and allocating resources to achieve a certain result. this logic can be applied at the corporate level to select priority businesses or targets for divestments, it can be used at the business unit level to define the best course of action, taking into account the external context and the competition.
Now, let's have a look at the main strategy consulting frameworks that are available to us.
A. BCG's Growth-Share matrix
The BCG Growth-share matrix is a strategy for identifying which products or services a company should keep, sell, or invest in more. This framework was developed by the Boston Consulting Group (BCG) to assist businesses in determining the potential profitability of various goods. Moreover, it is divided into four main sections: Dogs, Cash Cows, Stars, and Question Marks.
B. GE-McKinsey Nine-Box Model
The GE-McKinsey Nine-box matrix is an analysis tool that is used to examine strategic business units or product lines. These two aspects, industry attractiveness and the competitive power of a business unit, are combined into a single matrix in this study. In turn, a company can direct the operations of its several divisions. It can then decide where to invest, where to keep its position, when to harvest, and when to divest.
C. The Playing to Win (5 Choice Framework)
This particular framework is derived from the Procter & Gamble experience and has been properly laid out in the book titled Playing To Win: How Strategy Really Works by AG Lafley and Roger L. Martin. It is a very straightforward model that defines a proper strategy through various choices established by five simple questions.
The questions are: What is your winning aspirations? Where will you play? How will you win? What capabilities must be in place? and What management systems are required
D. Blue Ocean Strategy
"Blue Ocean Strategy" is actually a book written by Chan Kim and Renée Mauborgne professors at INSEAD, it refers to a market for a product that has little or no competition. This strategy is based on identifying an arena with a small number of competitors and no pricing pressure. The keyword for blue ocean strategy is differentiation. A blue ocean can be hard to get into, but it's not impossible.
At the heart of a Blue Ocean Strategy, there is a lot of emphasis on new ideas and constant change. And since the competitive advantage doesn't last forever, it isn't enough to come up with a completely new product. Eventually, each blue ocean is going to turn red.
E. Porter's 5 Forces Model
Porter's 5 forces model is a consulting methodology for determining whether or not a market is appealing. Professor Michael Porter created this tool to help businesses figure out where they stand in relation to their competition. This framework remains the reference when it comes to competitive strategy analysis. Moreover, the 5 forces in this model are: the threat of new entrants, the threat of substitutes, competitive dynamics, buyer power, and supplier power.
F. PESTEL Analysis
PESTEL analysis is a tool that managers can use to assess any key external factors that may have an impact on their operations and affect their strategy. Those who use this framework can make the most of their existing circumstances while also planning for future developments that may present opportunities or challenges. Furthermore, PESTEL is an acronym which stands for: Political, Economic, Social, Technical, Environmental, and Legal.
G. SWOT Analysis
The SWOT analysis enables businesses to develop a strategy plan for successfully completing a project and assessing their competitive position. It considers both intrinsic and extrinsic aspects in order to generate accurate predictions based on facts and data. A SWOT analysis examines four key elements of a business: Strengths, Weaknesses, Opportunities, and Threats.
H. Balanced Scorecard
The balanced scorecard is a way for businesses to keep track of their strategy and improve their work. This tool helps them keep track of what happens when they do things and decide what to do in the future. Hence, the key elements in a balanced scorecard are: financial data, business processes, customer perspectives, and growth & learning.
#2. Growth & Innovation Consulting Frameworks
Growth is key for any business, it can come from existing businesses (organic), new businesses (innovation) or acquisitions (M&A). The key for the management is to balance properly the decisions to allocate resources to those three cylinders and make sure those activities will produce continuous growth over time.
How to make sure we are selecting the right projects? How to spur ideation? How to make sure the projects have a good chance to stick? These are some of the key questions growth & innovation consulting frameworks try to solve.
Now, let's have a look at the main growth & innovation consulting frameworks that are available to us.
A. McKinsey's Three Horizons of Growth
The three horizons of growth methodology is an excellent and classic framework launched by McKinsey. It is all about keeping you focused on two main factors: growth and innovation. Moreover, this particular model was presented in a guidebook called "The Alchemy of Growth" written by Mehrdad Baghai, Stephen Coley, and David White.
The three horizons included in this framework are respectively with a short, medium and long-term focus:
First horizon – existing business, the Second horizon – a company in transition, and the Third horizon – the emergence of a new business.
B. Real-Win-Worth It Framework
The Real Win Worth It framework was created by George S. Day, a strategy professor at Wharton School of the University of Pennsylvania. It came into existence to track real-time innovation pursuits. This straightforward process creates the criteria that provide measurements to track performance.
Most importantly, it is how you learn from your failures and plan how you will apply those lessons to improve your chances of success. The RWW framework basically stands for three simple questions: Is it real? Can we win? And, is it worth it?
C. Innovation As Usual
Innovation As Usual is actually a book with the same name written by the late Paddy Miller and Thomas Wedell-Wedellsborg. This particular framework talks about paving the path for embedding creativity in the DNA of the workplace, allowing normal employees to drive innovation in a systemic and long-term manner.
Moreover, it is a system starting with the generation of the right ideas and progressively maturing and filtering them to deliver on the best ones.
D. Discovery-driven Planning
Discovery-driven planning is a book written by Rita Gunther McGrath and Ian C. MacMillan. It is regarded as an effective strategy for any important strategic endeavor that involves an element of uncertainty, including new products or market initiatives, technology development, joint ventures, strategic alliances, and even substantial system renovation.
Unlike platform-based planning, which assumes a certain level of knowledge, discovery-driven planning requires managers to explain what they do not know and to develop a discipline for learning.
E. The Innovation Process
The innovation process is a management technique that divides the uncertainties inherent in an innovation project into clearly defined processes and decision points in order to expedite progress while minimizing potential dangers. Moreover, this consulting framework involves key steps such as: idea generation & mobilization, advocacy & screening, experimentation, commercialization, and diffusion & implementation.
F. Business Model Canvas
The business model canvas is an excellent tool for understanding a company model in a plain and organized manner. This particular business model was created by Alexander Osterwalder of Strategyzer. The canvas provides valuable and essential insights on the clients that you have, what value propositions are supplied through which channels, and how your company generates revenue.
Furthermore, a business model canvas is likely to have elements such as: customer segments, value propositions, revenue streams, channels, customer relationships, key activities, key resources, cost structures, and key partners.
#3. Management & Organization Consulting Frameworks
Strategy without implementation is just wishful thinking. For a successful execution of any strategy companies need a proper organizational model and key management processes. How to make sure the various components of the organization are congruent? How to align the objectives of the various members of the organization? How to change and make sure people embrace the change. These are some of the key themes we explore in the growth & innovation consulting frameworks.
Now, let's have a look at the main management & organization consulting frameworks that are available to us.
A. McKinsey's 7S Model
The McKinsey 7S model is a framework for evaluating the success of an organization's organizational architecture. It is model was derived from the book "In Search of Excellence" by Thomas J. Peters and Robert H. Waterman Jr. Moreover, this model by McKinsey came into existence in order to compete with existing models such as the Nadler-Tushman Congruence Model and The Star Model by Jay Galbraith.
The 7S model is made up of 7 S's: Structures, Strategy, Skills, Systems, Shared Values, Style, and Staff.
B. The Congruence Model
The Congruence model, which is also known as the Nadler-Tushman congruence model was developed by Nadler and Tushman. This particular framework is used for identifying performance issues and determining how to begin addressing them in order to improve performance. So basically, its concept is on the assumption that a corporation can only succeed if all of its parts are in sync and working together.
Furthermore, this model comprises four main components: Work, People, Structure, and Culture. With strategy as input.
C. The SMART Method
The father of modern management Peter Drucker once famously said "If you want to create great results, you need to measure it." And thus, in the 90s, he came up with a concept called the smart method. The method is basically a goal-setting concept and constitutes 5 key elements which make up the word "SMART".
Thus, the word SMART signifies the five key elements: Specific, Measurable, Achievable, Realistic, and Time-based.
D. OKR Framework
The OKR is a popular framework created by Andrew Grove. It are an acronym that stands for "Objectives and Key Results." It is a goal-setting framework that is used collaboratively by teams and individuals to set challenging, ambitious goals with measurable outcomes. OKRs are used to track progress, promote alignment, and inspire participation in the pursuit of measurable goals.
E. Risk Management Framework
The risk management framework (RMF) is a process that is designed to construct the most effective risk management plan possible. It also aids in the development of best practices and processes for risk management within the organization. Moreover, the RMF comprises five main components: risk identification, risk measurement & assessment, risk mitigation, risk reporting & monitoring, and risk governance.
F. Kotter's 8-Step-Change Model
The 8-Step-Change Model was established way back in the mid 1990's by a Harvard Business School professor named John Kotter. He developed this change model based on his research wherein about 100 organizations were going through some sort of changes.
Moreover, the change model by Kotter follows a strict 8-step guide that is as follows: Creating an urgency, forming powerful guiding coalitions, developing a vision & strategy, communicating the vision, removing any obstacles, creating short-term victories, consolidating gains, and anchoring change in the corporate culture.
#4. Improvement & Problem Solving Consulting Frameworks
Just like growth & innovation, improvement & problem solving go hand in hand. While problem solving frameworks assist with finding effective solutions to a certain business problem, on the other hand, improvement frameworks enhance those solutions and improves the overall business. Thus, improvement & problem solving most certainly work together as a team to boost business.
Now, let's have a look at the list of improvement & problem solving frameworks that are available to us.
A. The Reframing Matrix
The Reframing Matrix is a well-renowned and widely used tool that was created by Michael Morgan. It is a problem solving framework that he has gone on to publish in his book titled "Creating Workforce Innovation". It is a matrix that is all about looking at problems (especially business problems) from various perspectives. By doing so, it helps with coming up with different and creative answers or rather solutions to the business problem.
Moreover, this matrix requires only three simple steps: drawing the grid, deciding on perspective, and brainstorming factors.
B. The Five Why's Analysis
The five why's analysis was created by Sakichi Toyoda, a Japanese industrialist, inventor, and founder of Toyota Industries. It's an extremely simple technique because when a problem arises, it is essential to jot down the root cause of the problem by simply asking "Why" – not once, but as many as five times. Then, when a counter-measure becomes evident, you implement it to avoid a recurrence of the problem.
In the five why's analysis, it is essential to keep five points in mind. One, write down the problem. Two, ask the first why. Three, follow up with the second why. Four, ask more whys. And after that number five, eliminate the problem.
C. The Fishbone Diagram
The fishbone diagram by Kaoru Ishikawa, which is also known as the Ishikawa diagram or Cause-and-effect diagram, was developed way back in the 1960s. It is an extremely useful tool that supports and helps organizations in categorizing potential causes of problems or issues through a systematic approach that assists in identifying the root cause(s) of an effect, problem, or issue.
D. CIRCLES Method
The CIRCLES method was created by Lewis C. Lin, author of the book titled "Decode and Conquer". It is a wonderful and highly efficient problem solving approach that enables product managers to deliver relevant responses to inquiries from design, marketing, customer success, and other teams or departments.
Moreover, the CIRCLES method is actually an acronym and stands for: comprehend the situation, identify the customer, report customer's needs, cut through prioritization, list solutions, evaluate trade-offs, and summarize your recommendations.
E. Trial And Error Method
Edward Lee Thorndike, a renowned educational psychologist, came up with this theory called the "the trial and error" method. As per him, learning takes place by trial and error. By this he meant that when there is no ready-made solution available to a particular problem, then one must adopt the trial and error method.
It is a method about trying one solution and seeing if it helps. If it does not, then reject it, and move to another solution. Doing so, you eliminate errors or irrelevant responses which do not serve the purpose and you can finally discover the right solution to your problem.
F. Six Sigma Model
Six Sigma is a measurement-based process improvement framework. It is a system aimed at streamlining processes and boosting customer satisfaction (both internally and externally). This method is based on the idea of reducing process variance. Processes produce consistent and desired results as a result of this reduction. As a result, the goal of this strategy is continuous process improvement with few faults.
G. Benchmarking
Benchmarking is a framework that allows firms to compare their metrics to those of their competitors. Often, this entails analyzing factors connected to a company's operations and performance. Moreover, the metrics commonly used in this framework are: production costs, employee turnover, revenues, process cycle time, and cost ratios.
H. Plan-Do-Check-Act (PDCA) Cycle
Dr William Edwards Deming, a management consultant in the 1950s, devised a system for determining why some goods or processes do not perform as expected. Thus came the invention of the PDCA Cycle.
This cycle allows you to address problems and execute solutions in a systematic and logical manner and is used by many all around the globe and is considered by many as the root of quality management.
Closing Thoughts
As you've read, consulting frameworks are important methods and tools that you can implement for the betterment of your business or with your clients if you are on the consultant side of the fence. But this is just a brief introduction to the types of consulting frameworks.
As we move ahead, we will be looking at each of them individually, and a bit more in detail. So stay tuned, as we bring to you this amazing article series on consulting frameworks!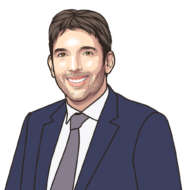 Laurent is the Chairman and Co-founder of Consulting Quest. Focused on greater value creation, and being thoroughly familiar with Consulting, Laurent has sourced and sold millions of dollars worth of Consulting over the course of his career. Prior to joining Consulting Quest, Laurent was Executive Vice President Oil and Gas at Solvay and Senior Partner Transformation at Oliver Wyman.