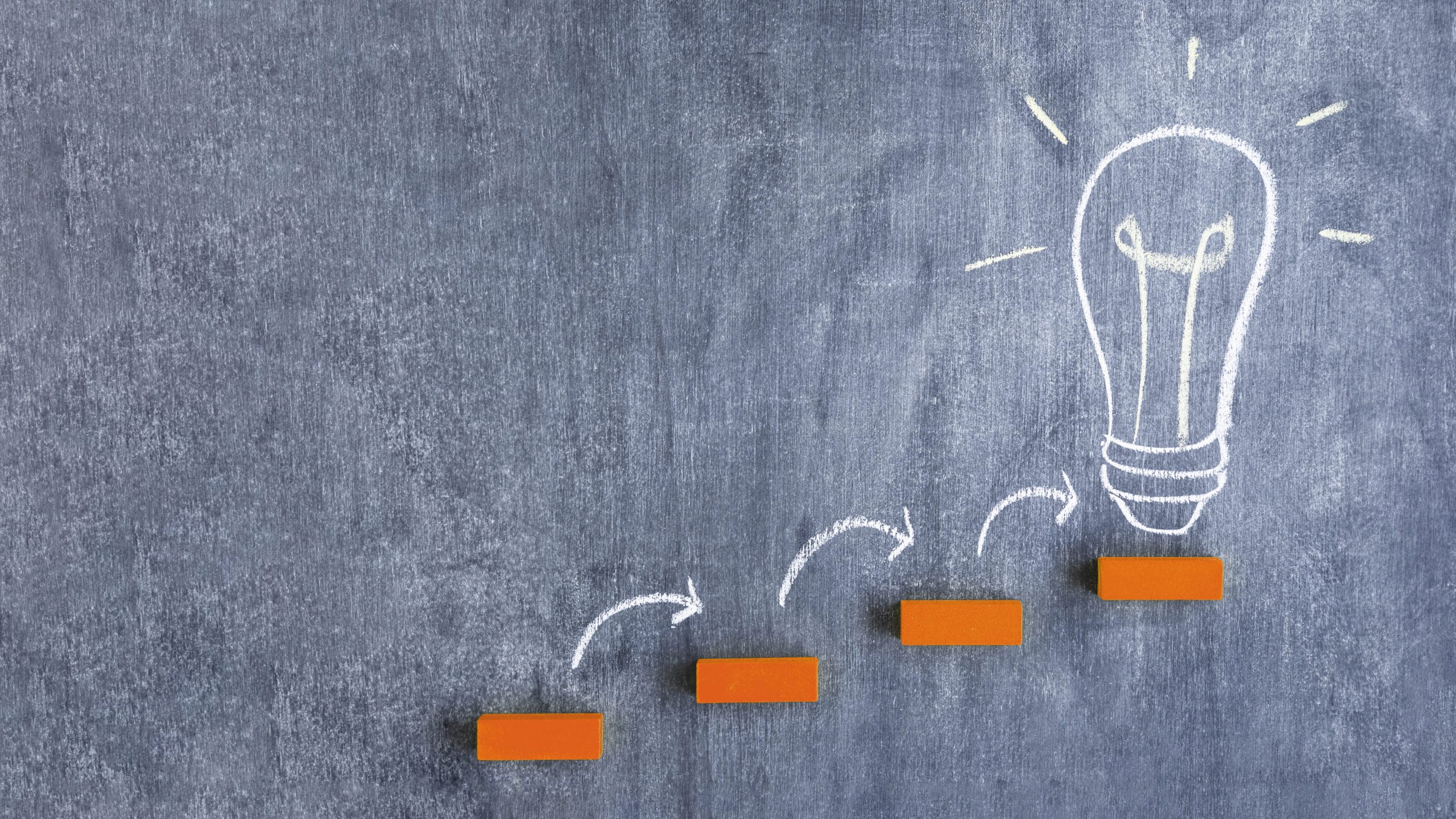 Consulting Frameworks Series: Growth and Innovation Frameworks (Part 2)
Growth and innovation pretty much go hand in hand. In fact, innovation leads to growth which can benefit consumers, businesses, as well as the whole economy. The word innovation is derived from the Latin word 'innovare' which literally translates to renewing something.
It is a process by which a product or a service is renewed by several ways and methods such as applying new techniques, generating brand new ideas to enhance its value, etc. A simple definition you can use in your daily business life: Innovation is doing something differently… with a profit.
Growth and Innovation Consulting Frameworks
As stated earlier, growth and innovation frameworks are extremely important for all businesses as they help in taking it to another level. Thus, growth and innovation frameworks are used by businesses to create an outline of how they would analyze a business decision that has the potential to cause a significant change. It helps in upscaling the business by implementing brand new techniques and innovative ideas to reach a common goal.
Growth at the corporate level can come from at least 3 sources: Organic Growth on your existing product or service lines, Innovation through new products and services and M&A, also referred to as inorganic.
We will deep dive into the organic growth toolbox as we go through the sales and marketing frameworks. Therefore this article is mostly focused on Innovation-driven growth frameworks. Looking at the time horizon for balancing investments, how to filter projects, and to drive innovation projects to increase the odds of success.
The Main Growth and Innovation Consulting Frameworks
Over the years there have been many frameworks that have been established with regard to growth and innovation. So, with that in mind, let us look at the top growth and innovation frameworks that most of the well-renowned consulting firms opt for!
#1. McKinsey's Three Horizons Of Growth
The three horizons of growth methodology is an excellent and classic framework launched by McKinsey. It is all about keeping you focused on two main factors: growth and innovation. Moreover, this particular model was presented in a guidebook called "The Alchemy of Growth" written by Mehrdad Baghai, Stephen Coley, and David White.
This growth and innovation framework assists you in categorizing your goals and aspirations into three horizons (as the name suggests). The key being to make sure that while focusing on delivering today, you are also looking at preparing the future. So let us look at the three horizons in more detail.
1st Horizon – Existing Business: At present, the emphasis is on business growth and development, as well as innovation. The status quo can be maintained if an emphasis is placed on new ideas and concepts. Situations change throughout time and innovations that are regarded as beneficial now may become obsolete due to future obstacles. Hence, the first horizon often includes activities that are already generating revenue for the organization.
2nd Horizon – Company In Transition: This concept focuses on the first horizon's disruptions or transformations. The effect could be neutral, positive, or degenerative depending on the conditions. The implementation of innovation begins to replace the traditional features of the company. Disruptive innovations, on the other hand, will be absorbed without causing a noticeable shift in the first horizon. Because many of these activities are built on existing and already established business models, the return on second horizon inventions is thought to be fairly reliable.
3rd Horizon – Emergence Of A New Business: The emphasis is solely on the introduction of fresh concepts that do not currently exist in the industry. Such inventions are categorized as risky, and frequently unprofitable, in McKinsey's Alchemy of Growth guidebook. The third horizon is often committed to research, experimental programs, and even entirely new revenue streams.

#2. Real-Win-Worth It Framework
The Real Win Worth It framework or more commonly known as the RWW framework was created by George Day (strategy professor at Wharton School of the University of Pennsylvania). This growth and innovation framework came into existence to track real-time innovation pursuits. This straightforward process creates the criteria that provide measurements to track performance. Most importantly, it is how you learn from your failures and plan how you will apply those lessons to improve your chances of success.
Thus, the RWW framework stands for "Is It Real? Can We Win? And, Is It Worth It? " and hence, the key components in this is listed down below.
Is It Real? – Here, it deals with questions such as Is the market real? Is the innovation real? Is the product real? And so on and so forth.
Can We Win? – Over here it is all about the end goal. Things like will the product be competitive in the market and will the innovation be a worthwhile one. Because at the end of the day, it's all about winning and being on the right side of things.
Is It Worth It? – Lastly, can we win is all about whether or not the product will be profitable at an acceptable risk? Or will the innovation be worth it?
To know more about how to effectively manage risk and reward in an innovation portfolio, make sure to give this audible audiobook a listen – Is It Real? Can We Win? Is It Worth Doing? By George Day and narrated by Todd Mundt.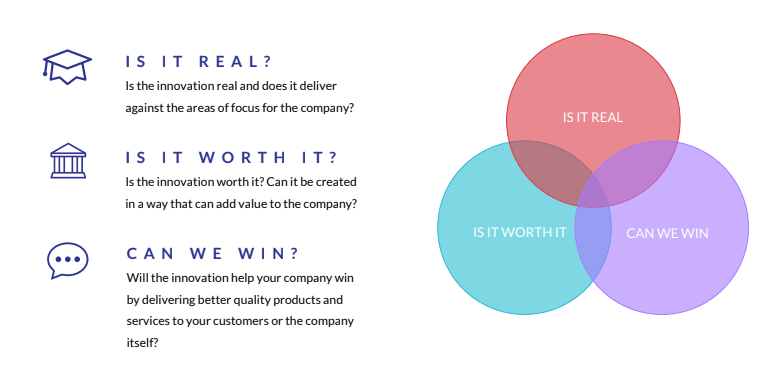 #3. Innovation As Usual
Innovation As Usual is actually a book with the same title written by the late Paddy Miller and Thomas Wedell-Wedellsborg. The main criteria revolve around how to assist people in bringing excellent and wonderful ideas to life.
In the book, it teaches how to develop team members into great innovators. Moreover, the co-authors suggest that instead of sending employees to brainstorm off-sites and treating innovation as a sideline activity, leaders should become "innovation architects." This means that leaders at all levels should help build an environment where people do important innovation behaviors as part of their daily work.
Hence, in a nutshell, Innovation As Usual is an excellent growth and innovation framework that paves the path for embedding creativity in the DNA of the workplace, allowing normal employees to drive innovation in a systemic and long-term manner. It is a system starting with the generation of the right ideas and progressively maturing and filtering them to deliver on the best ones.
To know more about this, you can get hold of the book "Innovation As Usual" by clicking here.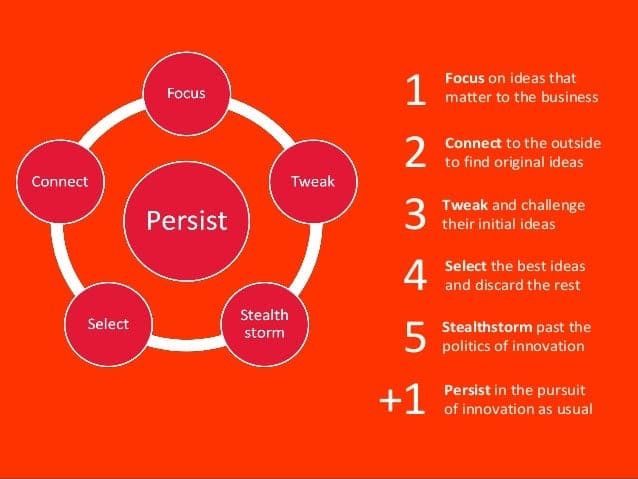 #4. Discovery-Driven Planning
Discovery-driven planning is an effective strategy for any important strategic endeavor that involves an element of uncertainty, including new products or market initiatives, technology development, joint ventures, strategic alliances, and even substantial system renovation. Unlike platform-based planning, which assumes a certain level of knowledge, discovery-driven planning requires managers to explain what they do not know and to develop a discipline for learning.
As a planning tool, it thereby increases the visibility of critical uncertainties associated with new endeavors and assists managers in resolving them at the lowest feasible cost. Furthermore, the Discovery-Driven Planning growth and innovation framework incorporates a few main elements.
Creating A Reverse Income Statement: When it comes to personal development, the question that you need to ask yourself is: What do I need to accomplish and what am I prepared to give up in order to achieve my baseline level of happiness?
Calculating The Cost: As an individual, you must consider how much time, experience, money, and buy-in you will require to make your strategy a reality. And is the personal cost of being on this curve something you can afford and want to pay?
Compiling An Assumption Checklist: There are several questions that you need to ask yourself. How many sales calls do you think you'll have to make? How many recruiters do you need to speak with? Is the employment enjoyable for you, and will it provide emotional fulfillment?
Preparing A Milestone Chart: This particular milestone chart details which assumptions should be examined and what you will discover at each milestone.
Furthermore, to learn more about Discovery-Driven Planning, you can read the book titled "Discovery-Driven Growth" written by authors Rita Gunther McGrath and Ian C. MacMillan.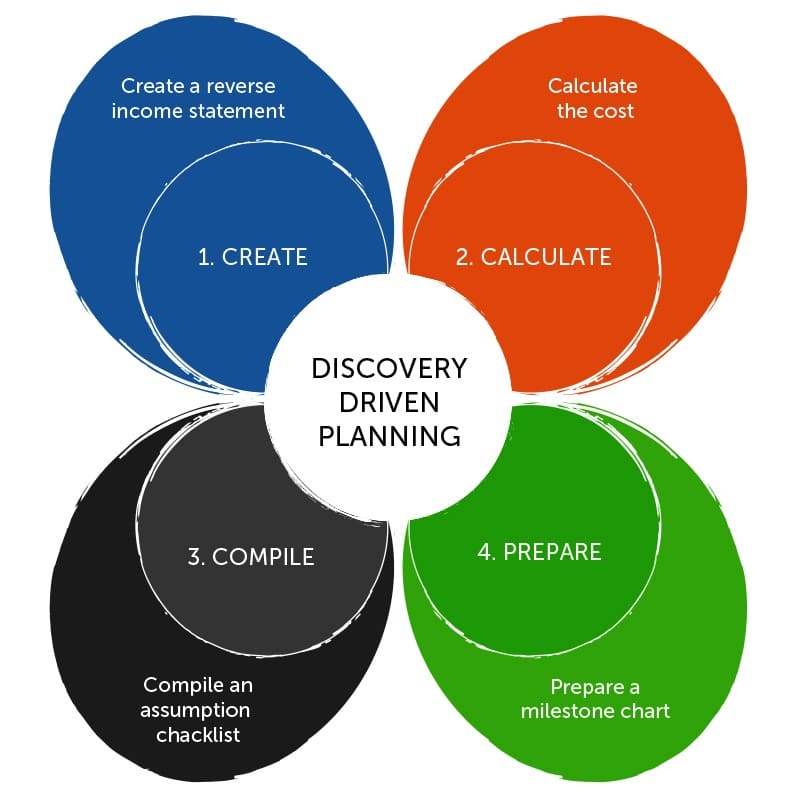 #5. The Innovation Process
An innovation process is a management technique that divides the uncertainties inherent in an innovation project into clearly defined processes and decision points in order to expedite progress while minimizing potential dangers. Thus, the innovation process involves key steps as mentioned below.
Step 1: Idea Generation & Mobilization
During the idea generating process, new ideas are generated. The push to compete, as well as the flexibility to explore, should be present in successful idea generation. On the other hand, mobilization takes place when an idea is transferred from one logical or physical location to another.
Step 2: Advocacy & Screening
Advocacy and screening aid in determining the viability of a business idea, as well as its possible drawbacks and advantages. As a result, a decision can be taken about the future of an idea. Companies that want to build a culture can implement a few best practices.
Step 3: Experimentation
The experimentation stage examines the long-term viability of ideas for a particular organization at a particular period. Experimentation leads to the generation of new ideas based on the knowledge obtained about the results and viability of the original concept.
Step 4: Commercialization
Commercialization increases an idea's market worth by focusing on its impact. A critical component is developing the specs for any particular concept. Moreover, commercialization is the stage in which the emphasis shifts away from development and toward persuasion. Once the concept has been clarified and a business plan has been produced, it is ready for diffusion and implementation.
Step 5: Diffusion & Implementation
Diffusion and implementation enable the company to identify the next set of client needs. The organization can boost the innovation process through receiving feedback, indicators for success measurements, and other benchmarks.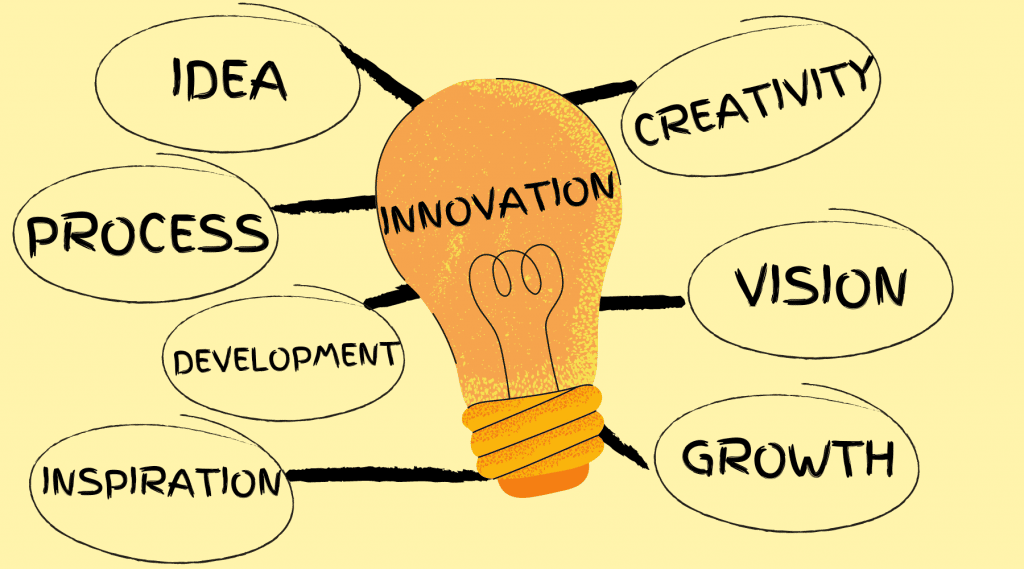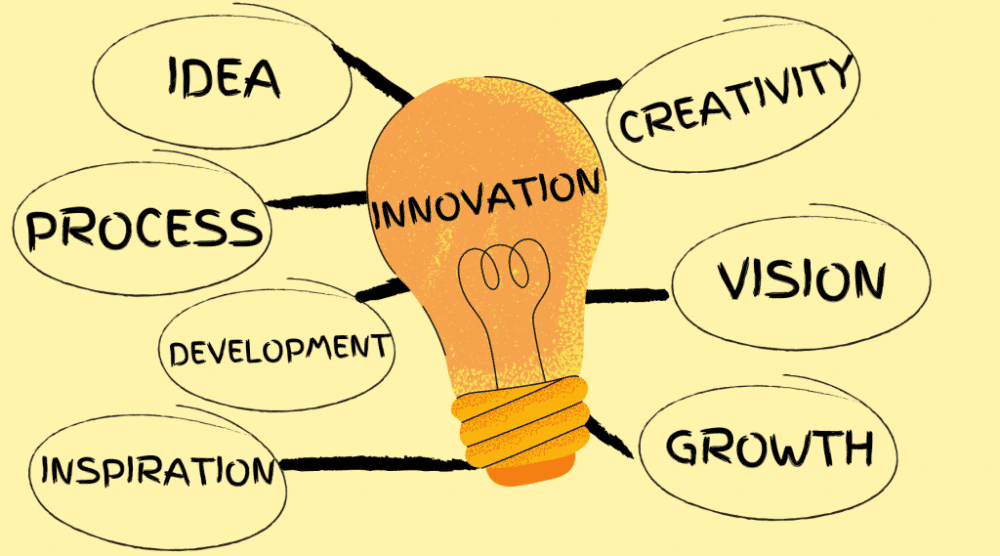 #6. Business Model Canvas
The business model canvas is an excellent tool for understanding a company model in a plain and organized manner. This particular growth and innovation business model was created by Alexander Osterwalder of Strategyzer. The canvas provides valuable and essential insights on the clients that you have, what value propositions are supplied through which channels, and how your company generates revenue.
Moreover, this business model can be utilized in better understanding your own or a competitor's company model! The categories or buckets in a business model canvas can easily be altered. However, the majority will resemble the one presented here below.
Customer Segments: Make a list of the first three segments. Find the divisions that bring in the most money.
Value Propositions: What kind of products and services do you offer? And what exactly is the job that you do for your customer?
Revenue Streams: Make a list of your top three revenue sources. Also, if you do anything for free, list them here as well.
Channels: What methods do you use to communicate with your customers? How will the value proposition be delivered?
Customer Relationships: How does the relationship with the customer look like and what are the things you do to keep it going?
Key Activities: What are the every day activities that are performed which helps with running the business model?
Key Resources: Here, its all about the people, knowledge, resources and money that you need in order to run the business.
Cost Structures: Make a list of your main expenses based on activities and resources.
Key Partners: Compile a list of the partners without whom you cannot conduct business. This list should exclude suppliers.
For more information about the Business Model Canvas and its functionality, hop over to this link.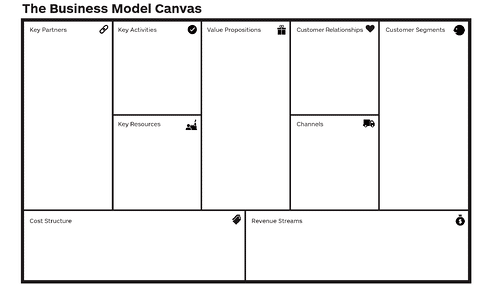 A Quick Round-Up
Without innovation, most businesses fade after a few years. Some industries like the pharmaceutical ones have become masters at innovating. Alas, most companies dedicate less than 1% of their turnover to innovation. A good reason to focus scarce resources on the right projects and make sure we bring them to the destination. The above-mentioned growth and innovation frameworks can be implemented to uplift your business and reach greater heights. Moreover, do drop your comments and let us know what you think about these growth and innovation frameworks. Also, you may list your growth and innovation consulting frameworks that you think are as useful as the ones mentioned above.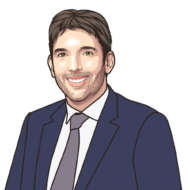 Laurent is the Chairman and Co-founder of Consulting Quest. Focused on greater value creation, and being thoroughly familiar with Consulting, Laurent has sourced and sold millions of dollars worth of Consulting over the course of his career. Prior to joining Consulting Quest, Laurent was Executive Vice President Oil and Gas at Solvay and Senior Partner Transformation at Oliver Wyman.