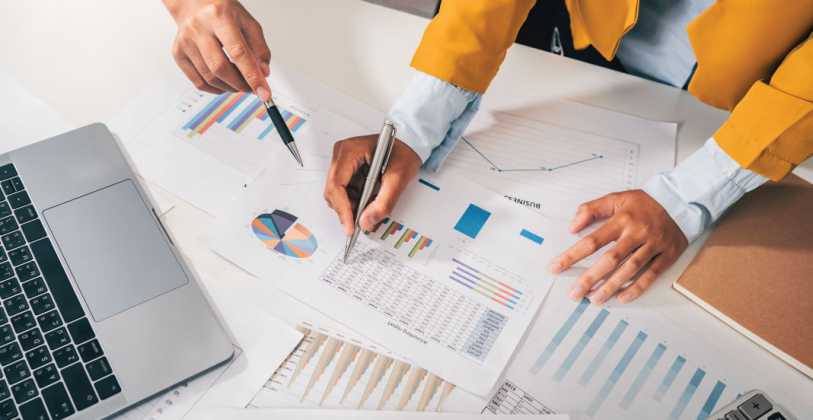 Demand Management for Consulting and Why You Need It
Demand management for consulting is an indispensable instrument for procurement professionals and businesses in general. Implementing it for the consultancy category is a no-brainer if you want to maintain spend control and strategic alignment.
But what are the most important actions to achieve for a successful demand management implementation? Well, you can easily perform the procedures outlined below for demand management implementation.
Why Do You Need Demand Management For Consulting?
Demand management for consulting is an essential element of running a business smoothly, particularly in the areas of inventory and resources. By managing demand, businesses can optimize their operations and have greater control over their performance, enabling them to maximize profits.
Below are several reasons why you need demand management. So, let's have a look at them, one by one.
#1. Gets You the Best Value
Numerous procurement executives devote a great deal of time and energy to consulting service price negotiations and daily rates. They leave the negotiation table with a 5 percent discount and a sense of duty accomplished. But is it really so?
Consulting firms are adept at the game. They include a 5% discount in their pricing structure. And if you request a larger discount, they can simply reduce the project's scope or personnel.
Reducing the project's scope and personnel is likely to result in delays and a reduction in the project's value. And falling down the list of your consulting providers' priorities? It sounds incorrect.
Thus, if you want to make substantial savings, you must control the faucet, not the size of the bucket. And still, close to 47% of businesses do not utilize demand management or a make-or-buy strategy for consulting services.
#2. Prioritizes Your Projects and Resources
You have a list of projects to start in order to carry out your strategy, but you are aware that you cannot complete them all at once. So, what do you do? Well, you need to create an analysis grid to classify your projects according to their importance.
Impact vs. budget is frequently a fantastic place to start, but there's nothing stopping you from using more original criteria.
#3. Helps You Stay Within the Budget
The reality is that you will be unable to complete all of the projects during the year. Thus, to maintain control of your spending (or the tap), you must determine how much you will spend on consulting for the time, based on where you are in your transformation (often between 0.5% and 3% of revenues).
As a general guideline, prioritize initiatives that will create immediate savings to fund subsequent initiatives. And mix them with longer-tern initiatives that are necessary to advance your strategy.
In addition, you must specify how much of the budget will be given to strategic projects and how much will be allowed to the managers' discretion. This way, you can keep some flexibility in the system and make it easier for your teams to accept the change.
#4. Let You Decide High Priority Projects
The fundamentals of demand management for consulting entail determining which projects will be launched over the next few years. So it's essential to start with high-impact, high-priority tasks.
Once you've reached two-thirds of your budget, you should examine the remaining projects in your portfolio. Do you have low-priority or low-impact initiatives with an instant return on investment? Or projects that enable higher-priority projects? They may be your following priority.
#5. Leverages Make or Buy
Here is when having an awareness of the talents needed for each project becomes important. You might not have access to or be able to mobilize all of the resources inside for your projects.
Hence, it is essential to determine what can or should be done internally and what can and should be outsourced for each project. Also, don't forget to add a quick budget evaluation as well.
#6. Puts Your Budgets into Place
You can wind up having projects that are still quite strategic after allocating your funds. Moreover, you can change your spending plan for this year to incorporate them into your portfolio, among other choices.
Also, you might re-evaluate the strategic worth of other important projects. Additionally, you can lower the "use directly" budget to cover one or two important strategic initiatives.
Questions To Ask While Implementing Demand Management For Consulting
Asking the right questions is crucial when determining your priorities. That's because the foundation of demand management for consulting must be a strong decision-making process that upholds the company's strategic direction while keeping costs under control.
So, what are the right questions that you need to ask? Let's take a look!
#A. On the Strategic Value of the Project
Questions that you need to ask are as follows:
Does this project support future strategic initiatives?
What is the project's anticipated impact?
How much money are you prepared to spend on this project?
What time period is ideal for this project?
In the next three years, would these skills be required for new projects?
#B. On the Externalization Value of the Project
This is when you perform a make-or-buy analysis as part as your demand management process.
Questions that you need to ask are as follows:
Are the skills needed for the project essential to your business?
If you speed up the project, does that help the business case?
Do you already have the skills and resources that are needed?
Do you have the skills and tools needed to manage the project?
Are there companies that can provide that service?
Is there IP or information that is sensitive to the project?
Following the aforementioned recommendations, you should be able to place your tasks on a straightforward choice matrix. And thus, successfully execute demand management for the category of consulting.
Closing Thoughts
Companies nowadays struggle to maximize their benefits from consulting investments, but many can boost their ROI by investing in the right project. Our 6 levers podcast series helps consulting buyers identify and invest in the right projects.
That being said, the first lever is about the right projects and demand management for consulting helps you find the right projects. So, make sure you have a listen. Furthermore, book a demo with us today and see for yourself how we can help take your business to the next level!
Hélène Laffitte is the CEO of Consulting Quest, a Global Performance-Driven Consulting Platform and author of "Smart Consulting Sourcing", a step by step guide to getting the best ROI from your consulting. With a blend of experience in Procurement and Consulting, Hélène is passionate about helping Companies create more value through Consulting.