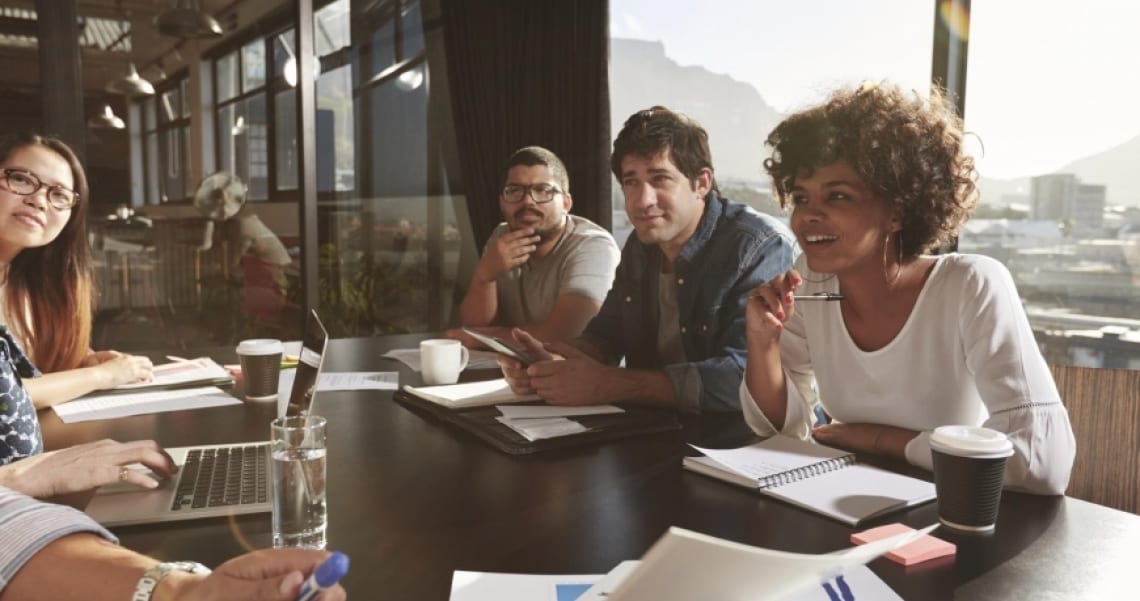 Never Miss Another Opportunity with the Right Collaboration
Most talented small and medium-size consulting firms are likely to have run up against the same type of frustrating conundrum while securing new work: staffing limits. No, this is not simply a matter of the number of colleagues on board. Instead, we are focusing here on other staffing-related limitations:
What if an opportunity at hand includes a specific area of expertise that your firm currently lacks?
What if a given opportunity requires widespread geographic and/or cultural challenges?
The good news? There is one word to ensure you never miss an opportunity: collaboration.
Effective consulting firms innately understand and value the idea of collaboration. The internal work habits of effective consulting firms reflect a constant flow of interconnecting collaboration. After all, consultants collaborate with clients all the time—and train clients' staffs to strengthen their own internal collaboration.
Let's take a closer look at turning to collaboration to enlarge your consulting firm's circle of opportunity. But first, we'll briefly review impractical paths to avoid, as they may end up doing more harm than good.
Impractical Paths
The Eager Beaver
The eager beaver is the one who jumps up and says, "Yes, we will do it!" while not quite knowing whether the specific expertise is there, sufficient consulting time is available within the client's timeframe, or the ability to reach the client geographically is practicable. It's similar to that old joke about the piano mover who says, "I got it, I got it, I got it …I don't got it," as his end of the piano crashes to the floor.
We'll just call Charlie Whatshisname.
An opportunity comes your way, and you realize that you will need to add one specialist to round out the best team to tackle the job successfully. Possibilities race through your mind until you recall that at a recent conference you met Charlie (what was his last name again?) who has just the right experience. Or does he?
Do you know the depth and breadth of his expertise?
Does his value proposition complement or clash with yours? What about his consulting style?
Have you checked references?
The downside to precipitous consulting decisions? Damage all around: to your reputation and professional relationships, to your ability to attract new clients, and most importantly, to your and your client's bottom lines. It is much better to take a pass than jump in too hastily and unprepared.
So how can you accept and deliver on the opportunities that come your way, without taking one of these impractical (and risky) paths? Read on to learn how collaboration can rescue you from missing future opportunities and provide the value your customers seek.
Preparing for Those Forks Along the Path
Different forks along the path can stop consultants in their tracks—or worse, lead them astray—unless collaboration is built into the equation. Understanding those forks is the best preparation for deciding to create new collaborations. Here are six forks to look out for:
If yours is a generalist firm, you often face the tough choice of whether to take on a job yourself, take on a subcontractor, or take a pass in favor of a specialist.
On the other hand, as a specialist, you may be asked to expand a project into areas outside your expertise.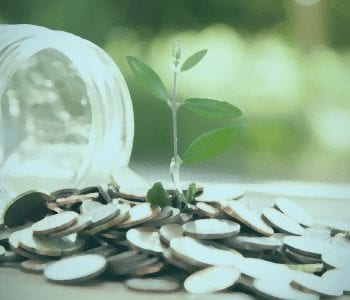 While you may not have current problems with recruitment, finding the appropriate level of staffing is tricky. 
In today's global economy, some assignments will require a simultaneous presence in more than one part of the globe. For example, a manufacturing firm may need you at headquarters and at their plant, half a world away. A high-tech enterprise may require simultaneous services at their site and the site of an important partner on another continent. In other words, while some assignments are manageable with minimal travel, others require you to decide which fork to take: a consulting partner, or a pass.
Globalization also provides the chance to land choice assignments with clients and stakeholders anywhere in the world—an exciting opportunity to be sure, but yet another fork along that path. I remember the story of a French consultant asked to facilitate the cultural integration between Korean and Chinese workers on the Chinese border. That French consultant faced the question, "If not me, specifically who would be the right fit to handle this project for the best outcome?"
Let's say you are considering taking on a consulting team as a subcontractor for a sizable project. Have you explored their comportment with clients, their stances on the situation facing your client, and how they go about working with a client's staff? A partnership that works at cross purposes or is perceived by clients as incompatible will not only confuse clients but fail to provide the quality outcome the client deserves.
The nature of a project defines your consulting relationship with the client's staff. Some projects require you to be perceived almost as one of the team. Yet, the needs of that client may evolve, altering the nature of the work, which now may require you to be the bearer of tough messages—creating a perception among client staff that you are Dr. Jekyll and Mr. Hyde rolled into one. It's more than uncomfortable; it impacts your ability to serve the client's needs effectively. Are you ready to pivot to a collaborator?
Tapping the Right Collaborators
The ability to tap the right collaborator is your next challenge.
First, be clear about the scope and boundaries of the collaboration, before you approach a key potential collaborator. Here are three options:
Pitching the project together as a partnership: You may gain a competitive advantage to land the assignment with the combination of your respective skillsets and credentials.
Subcontracting deliverables: It makes sense to turn to this option when you need a wider geographic range during the project and/or simply more help.
Brokering a new consulting relationship between your client and another consultant: The consultant in question may just be the better fit for a specific assignment—allowing you to bask in the glow of the value you have added for the client.
A partnership, of course, may be the most interesting and rewarding path to follow.
Building a Collaborative Network
One way to ground your decision to collaborate is to take the time to build a network of highly qualified specialists, over a wide geographic area, whose value propositions and styles mesh with your own.
Vetting can take quite a bit of time up front. However, you can minimize that by taking a hard look at the types of work coming your way and the geography you would need to cover to handle those opportunities successfully. Look for specific partners who are able to fill the gaps you have identified in your firm, and don't forget to factor in their potential availability.
Regardless of how natural a networker you may be, if you are like most consultants, your time is tight and your current network typically consists of former colleagues, some consultants with whom you have crossed paths, and former clients-turned-consultants.
Fortunately, for those times when you encounter an assignment leading to one of those forks along the way, you can turn to a company whose sole expertise is helping you find qualified consulting partners with the specific expertise and geographic area that will allow you to never miss another opportunities, reduce your risks and deliver the value your clients expect.
Consulting Quest specializes in identifying consulting solutions that boost your competitive edge. We have put in the time, build the world largest database of pre-vetted the consultants, and understand that you need the perfect fit in terms of skillset, value proposition, style, culture, and geography. Do not hesitate to reach out if you want to discuss further how we could collaborate.
Hélène Laffitte is the CEO of Consulting Quest, a Global Performance-Driven Consulting Platform and author of "Smart Consulting Sourcing", a step by step guide to getting the best ROI from your consulting. With a blend of experience in Procurement and Consulting, Hélène is passionate about helping Companies create more value through Consulting.