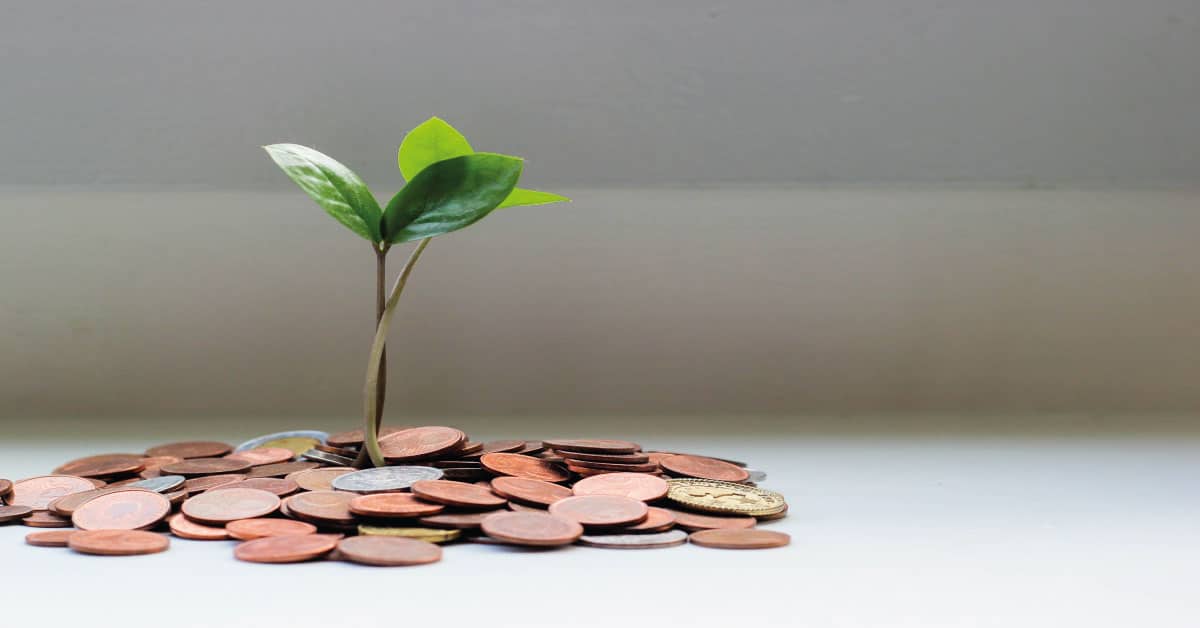 How to organize to better manage your Consulting Spend.
Leveraging Consulting can create massive value for your organisation but it requires for the Organization to be mature in its utilization and procurement of Consulting Services.
How to organize to better manage your Consulting Spend

There is no one-size-fits-all organization that will magically get you all the benefits in a snap. Depending on the volume of projects handled in the year, the level of centralization, or the strategic evolutions expected for the years to come, you have different options that could work.
"An organization, no matter how well designed, is only as good as the people who live and work in it.  ~Dee Hock
Here are the top 5 organization structures with their main pros and cons.
1. Do It Yourself Way-
For small to medium-size businesses, this is the easiest solution to put in place, but not necessarily the one to get the best results with. We recommend it for organizations with very limited spend. Executives will handle the Procurement themselves from A to Z without specific support from the procurement function. The few strategic projects can be handled and decided through the top management team, while the projects under a certain threshold will be in the hands of the project sponsor. Rules need to be extremely clear and well-written if you want to avoid surprises.
Pros: Flexible, Agile, Fast.
Cons: Risk on terms due to lack of expertise, Limited Knowledge of the Consulting Market, Lack of Benchmark on pricing for negotiations.
READ ALSO
When a Consulting project is not going as expected, and not delivering on the goals and metrics agreed, you can and should consider early termination. How and when exactly is it better to do so?
2- Do It Yourself & Demand Management Combined-
When the volume of projects is more important, you might consider implementing some demand management as well. The decision to move on for strategic projects or projects above a certain threshold in value are validated through a key person or a specific forum in the organization. Projects are then sourced and managed directly by operational teams.
Pros: Simple. Consistent with Strategy, Flexible.
Cons: Risk on terms due to lack of expertise, Limited Knowledge of the Consulting Market, Lack of Benchmark on pricing for negotiations.
3- Dedicated Consulting Procurement Focus Point –

If managing Consulting is a strategic objective, and the volume of projects is sufficient, you can consider appointing a person dedicated to monitoring Consulting Projects part or full time.
This option will allow you to have more control on how projects are assessed and led. Besides, the dedicated focus point will be able to upskill their knowledge of Consulting and bring more sophisticated advice to your teams. This approach requires very clear processes and excellent collaboration between Procurement and business leaders. Keep in mind that there is a fine line between too much power in Procurement and too much power for business leaders.
Besides, when the projects are too complex or unusual, your Procurement might be limited. Consider assembling multi-functional teams to review the RFP and the proposal.
Pros: Flexible, Agile, More professional and efficient Procurement.
Cons: Limited knowledge and benchmark due to volume under management. Lack of transversal authority to manage resources allocation and priorities.
4-  Applying The Best of Both Worlds-
For Companies with large Consulting Spend, the best option is probably to assemble a team dedicated to Consulting and to integrate as part of the process, some form of governance for deciding on key projects.
Mixing profiles between former Consultants and procurement specialists can give you extremely solid foundations to start with and help you avoid some common pitfalls.
A dedicated consulting team can also start to measure the performance, negotiate frame contracts, get rebates based on volumes, build improvement plans, identify synergies. And the centralization of decisions will allow you to focus your energy and resources on the most impactful projects.
Some dedicated Consulting Procurement teams tend to apply the classic Procurement best practices strictly. And this is a good thing. But, if the best practices are applied with the wrong principles, then you will get subpar results.
Pros: Still Flexible, More professional and efficient Procurement, Access to higher expertise, Stronger negotiation power, Alignment with Strategy
Cons: Lower degree decentralization can be a challenge for some companies, Requires specific expertise and collaboration mindset, Requires enough critical mass to keep the consulting market knowledge.
5- Leverage External Experts –

Another alternative for companies to create value through consulting without creating specific structures is to leverage external consulting firms to accompany them. In the same way that some firms are externalizing their Organizational Effectiveness Function to external consultants, client organizations can leverage niche firms with specific practices dedicated to Consulting Procurement. Those companies can help from sourcing to specific projects to implementing a full performance management system. Depending on the situation, they can team up with existing procurement teams, helping with sourcing and scoping while the procurement teams handle the relationship and the negotiations.
Pros: Expertise, Savings, Increased professionalism, Knowledge Transfer, Benchmark
Cons: Need to overcome resistance to change, Need to find the right balance in internal vs. external activities
Beyond the organization structure itself, whom you bring on board, and how they work together will significantly impact your consulting spend. Here are three more levers that you can use to optimize your spend.
Build the Right Incentives' System –
To get the best talent, and keep them, you need to have the right incentives. Many Companies compensate their Procurement Executives on the savings made. It encourages buyers to go for the lowest bid, rather than the best bid, or to get involved only in the last phase of the sourcing, negotiations.
Never underestimate the importance of bonuses that justify people's performance. Even though one could challenge the logic of focusing your energy on 20% of your compensation, this is usually the main driver of incentive for many executives.
You want to increase the quality of your consulting providers? Link their compensation to the performance of the suppliers and the satisfaction of their internal clients.
You want to reduce your costs as a company? Add a team incentive on the cost reduction goals to individual incentives.
You want to make sure that everyone respects the new rules? Add process compliance to your KPIs and integrate them into the incentive calculation.
Pros: Higher commitment from external and internal talent, Bigger savings in most cases, Best performance due to incentive.
Cons: Make sure the incentive is fully aligned with your company's interest to achieve the goals you aimed for, and not just offer incentives that might somehow serve one side or a single agenda.
Develop a Collaborative Culture –
Maybe the most important key success factor for Consulting Procurement is to develop collaboration between teams and departments. Encouraging cross-functional collaboration because, in reality, the knowledge to handle the procurement process from strategy down to sourcing and vendor management lies in different hands.
You will need the strategy and/or transformation team to remind the strategic goals and transformation roadmap, align the different teams, and help to define the strategic value of a project. Finance has to be involved in bringing their perspective on the budget, monitor the Consulting expenses, help to define the thresholds, track the benefits, and ensure the proper accounting classification. Functions should be involved and bring specific expertise and market knowledge when sourcing significant projects. Finally, the Business Lines will be there to translate strategy into projects, define the scope, manage projects, and give feedback.
Pros: Improved communication, Team cooperation, Team satisfaction, Team spirit, Shared knowledge and full expertise coverage.
Cons: The only con we see is budget monitoring to align strategy with expenses. 
Create Effective Project Culture –
Projects outsourced to consultants have to be handled like any other project internally, but also, and maybe more importantly, you need to make sure that the outcomes of a project will fit perfectly into your existing organization and culture.
Gearing your organization up to create more value through consulting is an exciting journey. The right set-up will depend on the ambition you have for this transformation. For sure it will touch various aspects starting from your strategy and priorities for using consulting to the decision-making processes while also addressing the key cultural aspects to make it a success.
Pros: Evolved company culture, Various advantages when external projects are fully aligned with your organization's spirit, vision and practices.
Cons: We don't see any real downsides here.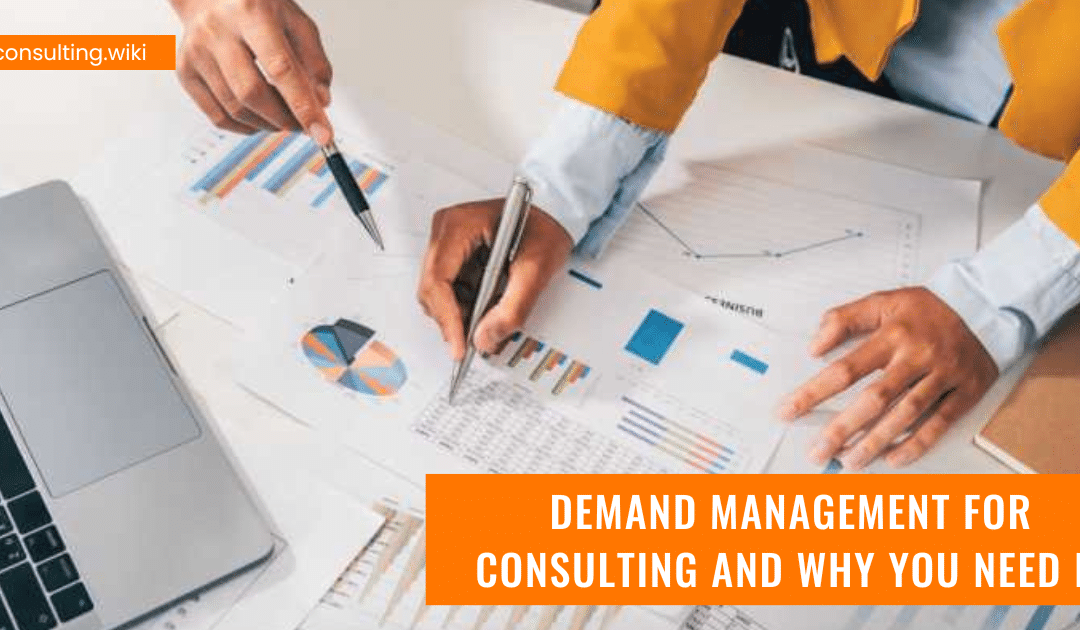 Demand management is an indispensable instrument for procurement professionals and businesses in general. Implementing it for the consultancy category is a no-brainer if you want to maintain spend control and strategic alignment.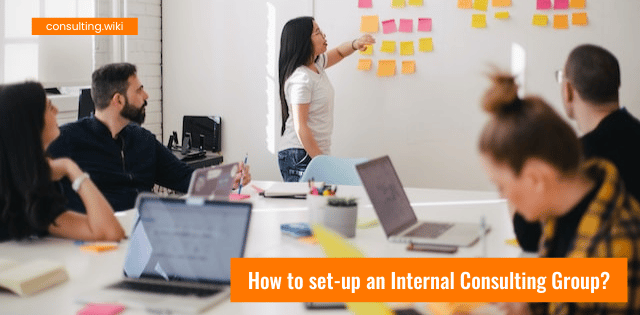 Internal Consulting is a growing trend today. In this article, you'll learn how to set up your internal consulting group.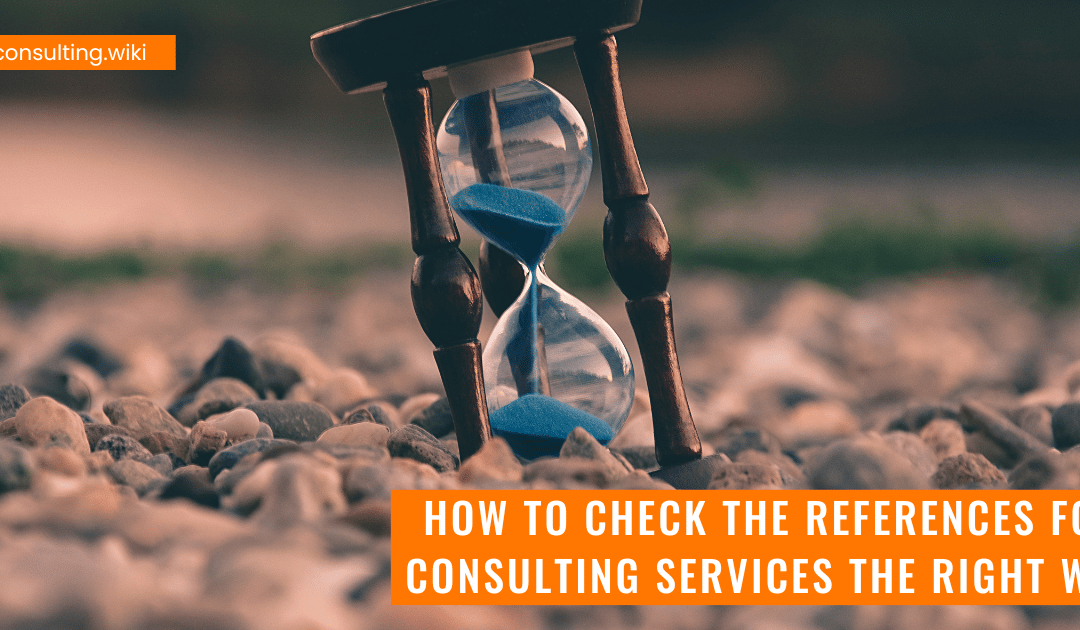 When you are looking for a consultant or a consulting firm to help you improve your business, it's a good idea to check the references provided. References can provide more information about the consultant or firm and can offer insights into the kind of work they have done in the past. In this article, learn the importance of checking references and what questions you need to ask while doing so.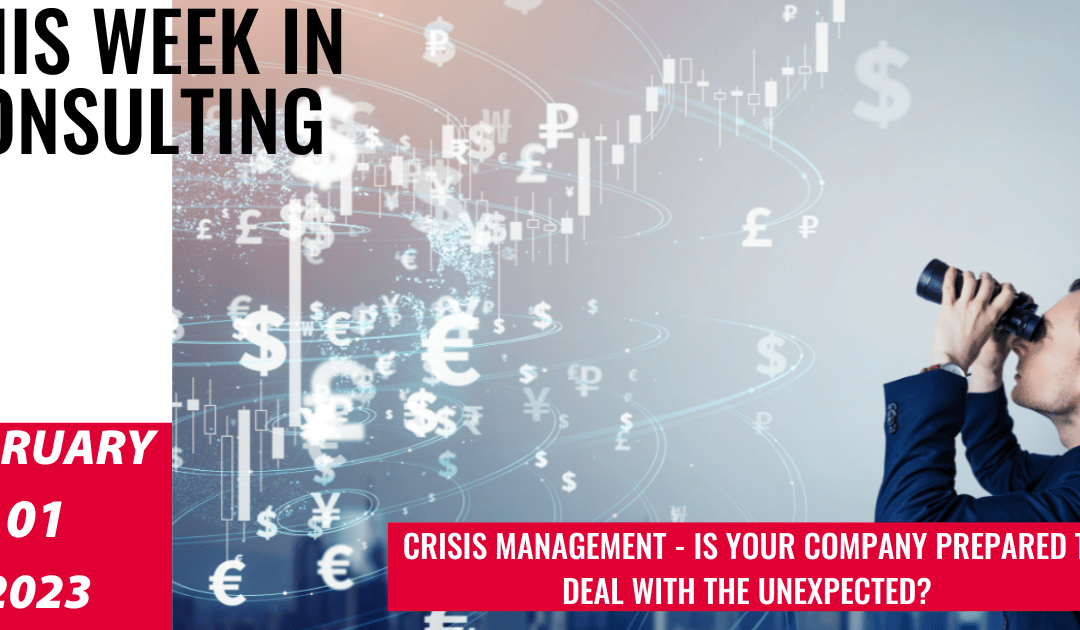 In this issue of This Week in Consulting, we explore various aspects of crisis management, from using simulation to preparing for crises to organizing communication. We also look at how to involve the key stakeholders, some best practices from a leadership standpoint, and how to flip the script and in some cases turn the crisis into an opportunity.
read more
Choose the best next step for you
Buy the Book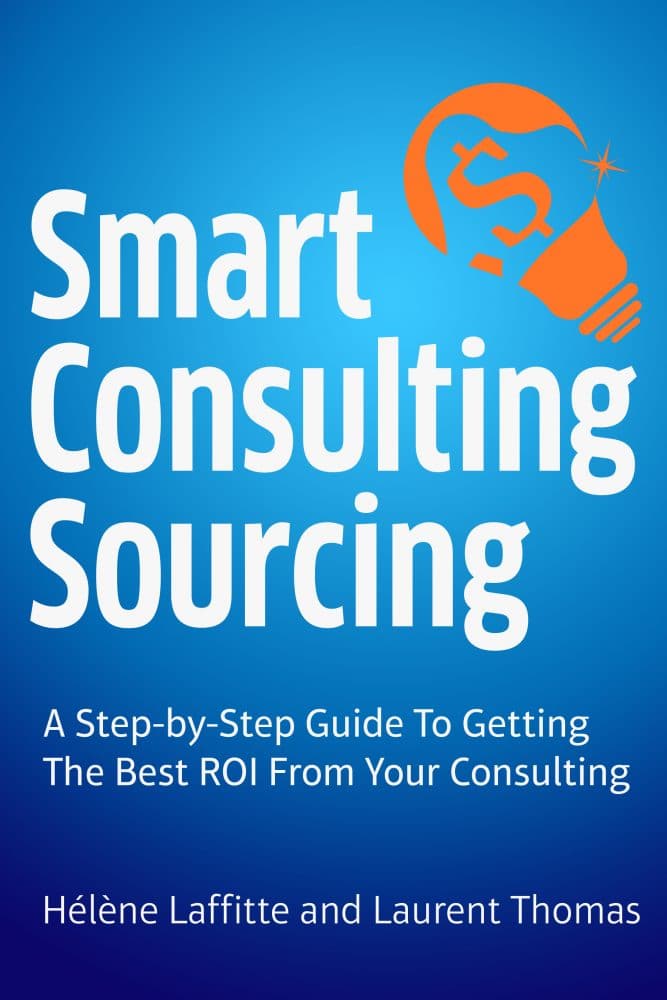 Talk to us
We are always open to a discussion. Just book a 30-min virtual coffee with us and let's get the conversation started
Hélène Laffitte is the CEO of Consulting Quest, a Global Performance-Driven Consulting Platform and author of "Smart Consulting Sourcing", a step by step guide to getting the best ROI from your consulting. With a blend of experience in Procurement and Consulting, Hélène is passionate about helping Companies create more value through Consulting.