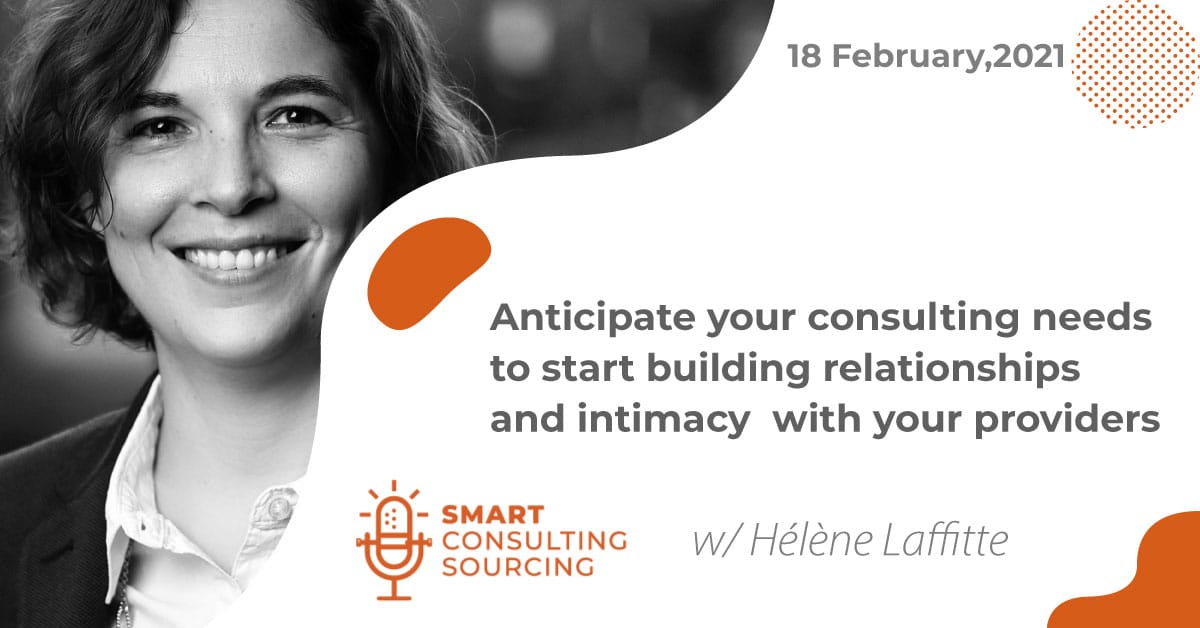 Anticipation is a key skill for procurement executives. If your objective is to create more value for your Company through your procurement work, now is the right time to start honing your anticipation skills.
On this week's Smart consulting Sourcing podcast, Consulting Sourcing Expert Hélène Laffitte explains how to anticipate your consulting needs to start building relationships and intimacy with your providers.
Key Takeaway: When onboarding and developing your consulting providers, you get them more ready to take on a project with your internal clients and directly increase consulting projects' success. By anticipating your internal clients' needs, you shorten the buying process cycle and make yourself indispensable for your colleagues. Last but not least, always having on hand a list of potential providers will help you take control of the tail.
Published in Clients, Managing The Consulting Category, Podcast