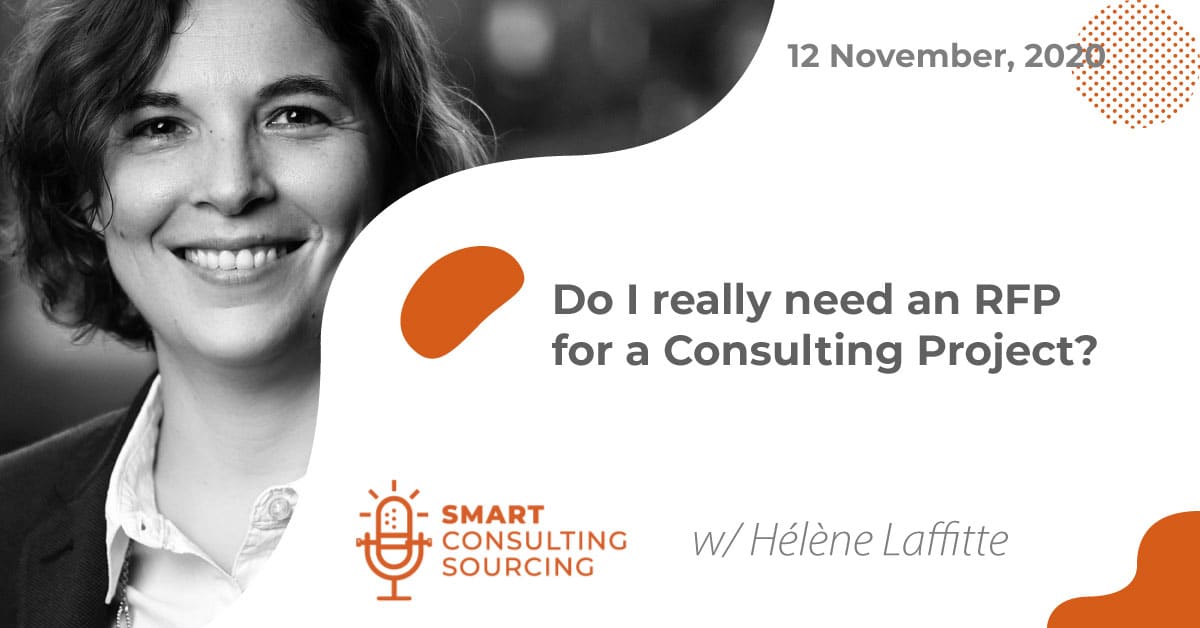 Writing well-defined requirements is the cornerstone of a successful consulting project. Even when you don't organize a tender..
On this week's Smart consulting Sourcing podcast, Consulting Sourcing Expert Hélène Laffitte discusses about the RFP for Consulting services
Key Takeaway: Writing RFPs for all projects is a prerequisite to implementing demand management, making or buying, and tight project management principles. In other words, it is the first step to taking control of your consulting spend.
Hélène Laffitte is the CEO of Consulting Quest, a Global Performance-Driven Consulting Platform and author of "Smart Consulting Sourcing", a step by step guide to getting the best ROI from your consulting. With a blend of experience in Procurement and Consulting, Hélène is passionate about helping Companies create more value through Consulting.