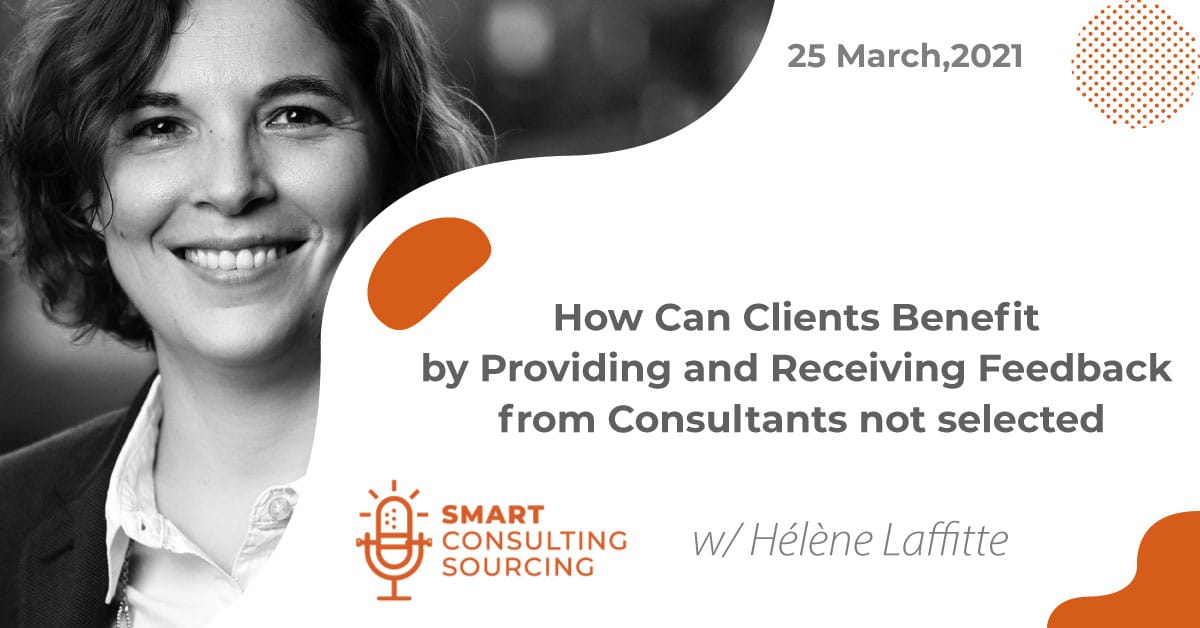 Creating dynamic and healthy relationships between Clients and Consultants benefits the industry and everyone who is part of it.
On this week's Smart consulting Sourcing podcast, Consulting Sourcing Expert Hélène Laffitte explains How Can Clients Benefit by Providing and Receiving Feedback from Consultants not selected.
Key Takeaway: By providing feedback to consultants you didn't select, you help them better understand your expectations and your business. They will have the keys to improve their sales effectiveness and be more prepare for the next opportunity whether it is with you or not.
As a result, you will improve supplier competitiveness, and ultimately increase the potential for positive outcomes.

Hélène Laffitte is the CEO of Consulting Quest, a Global Performance-Driven Consulting Platform and author of "Smart Consulting Sourcing", a step by step guide to getting the best ROI from your consulting. With a blend of experience in Procurement and Consulting, Hélène is passionate about helping Companies create more value through Consulting.