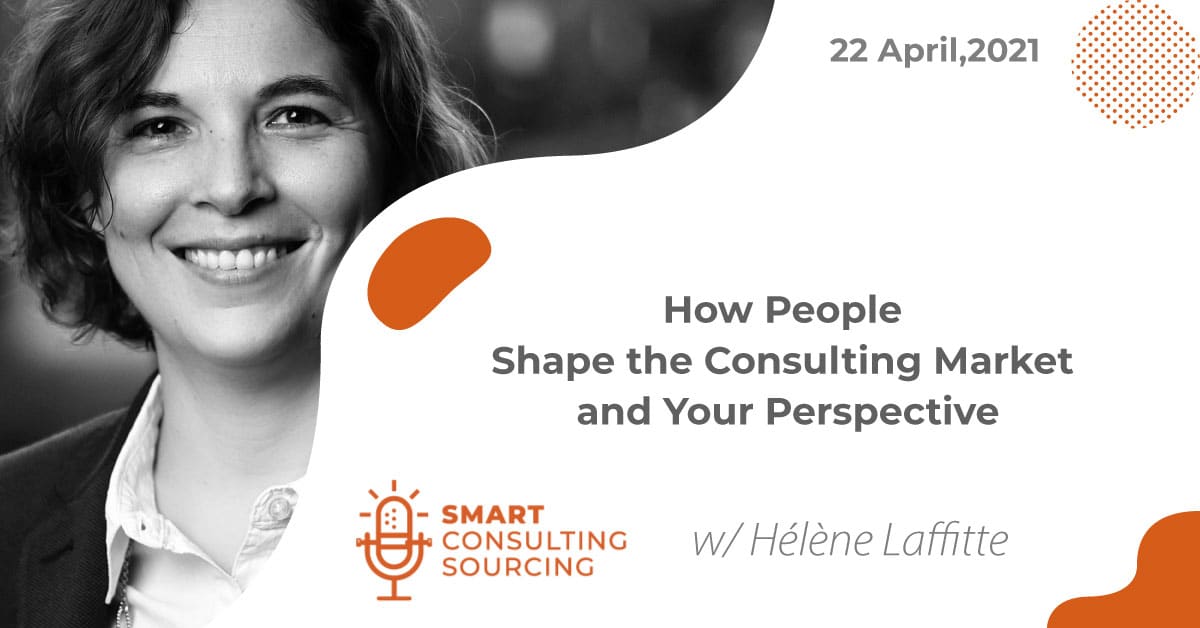 Having a good grasp of the supply market is key to get the best Sourcing outcomes.How many Consulting Firms serving your industry can you name? They are many ways to look at the consulting industry, but ultimately it is about the people.
On this week's Smart consulting Sourcing podcast, Consulting Sourcing Expert Hélène Laffitte explains how people shape the Consulting Market and your perspective .
Key Takeaway: Most client organizations look at the consulting industry only through the capability/ industry experience lens. They are often missing the other dimensions such operational vs strategic, local vs global, etc…Understanding what makes a consulting firm, and who are the people behind the brand is essential to source the right provider for your project and maximize its impact.

Hélène Laffitte is the CEO of Consulting Quest, a Global Performance-Driven Consulting Platform and author of "Smart Consulting Sourcing", a step by step guide to getting the best ROI from your consulting. With a blend of experience in Procurement and Consulting, Hélène is passionate about helping Companies create more value through Consulting.