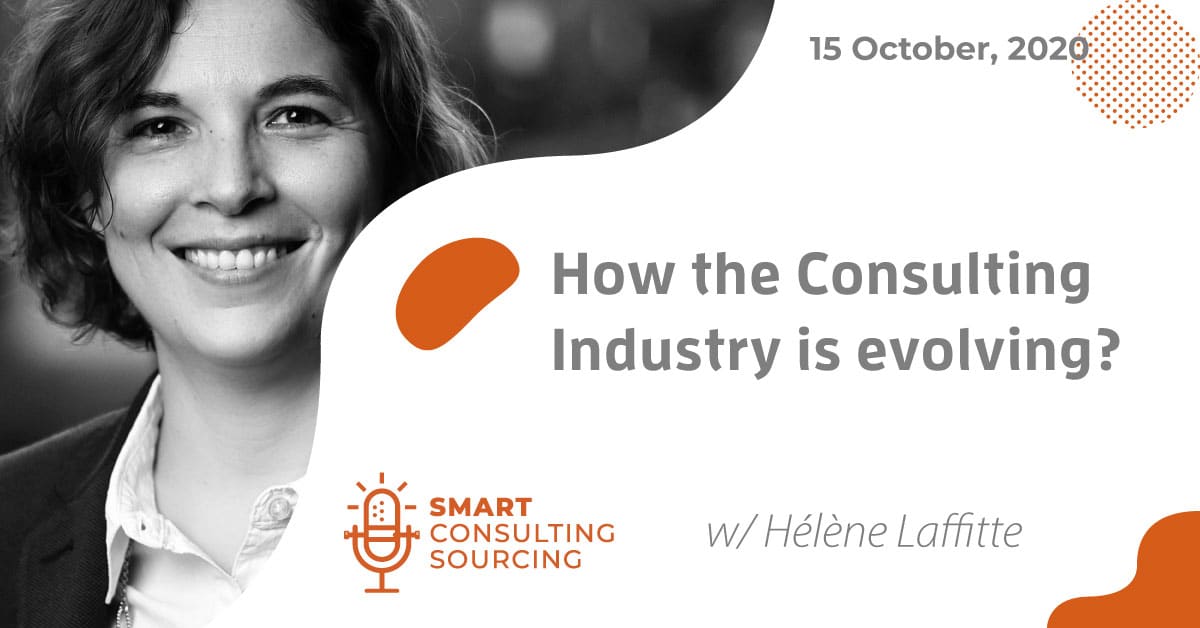 Companies are improving the way they source their consultants, the industry itself is evolving. Let's look at why and how.
On this week's Smart consulting Sourcing podcast, Consulting Sourcing Expert Hélène Laffitte explains how the consulting industry is evolving.
Key Takeaway: Consulting is a strategic lever for client organizations to accelerate their transformation. The recent evolutions in procurement practices and the consulting value are changing the way clients buy. Will Covid be a accelerator for change?
Published in Podcast, Clients, Knowing the Consulting Industry