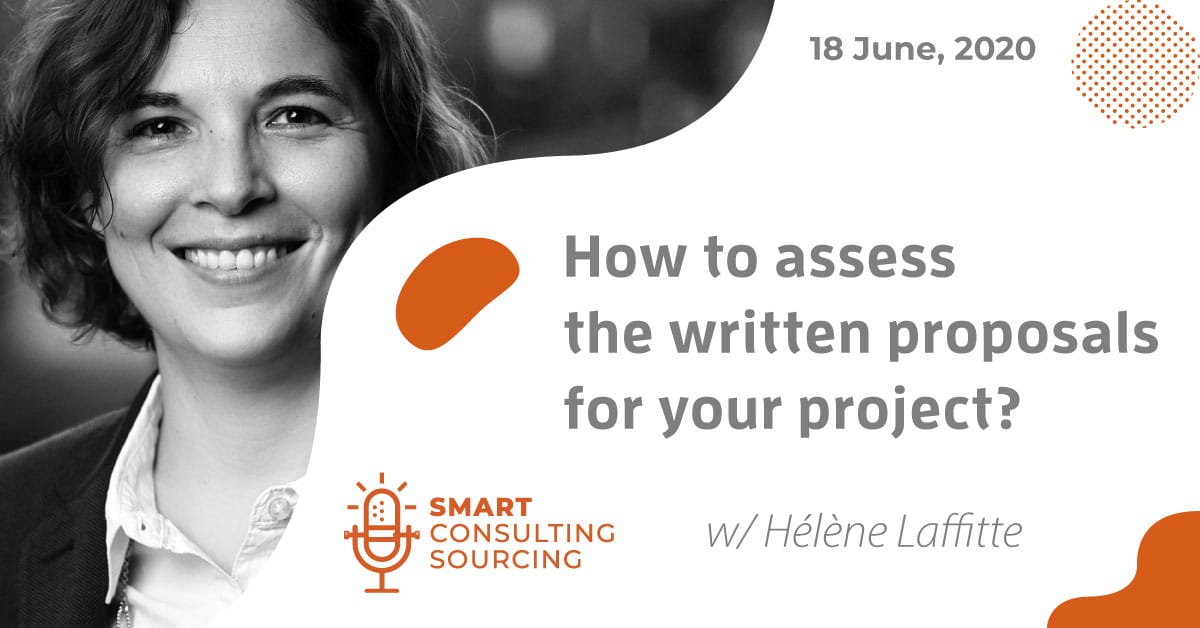 Assessing the written proposals is a key step in the process. It helps identify the most promising proposals and move forward to the decision.
On this week's Smart consulting Sourcing podcast, Consulting Sourcing Expert Hélène Laffitte explains how to assess the written proposals for your project.
Key Takeaway: When you are working on a large cohort of consulting providers, you should focus at first on the most promising proposals to save time and energy. Sometimes consultants look better on paper. Review your selection criteria and offer the short-listed candidates a chance to convince you they are the best for this project.
Hélène Laffitte is the CEO of Consulting Quest, a Global Performance-Driven Consulting Platform and author of "Smart Consulting Sourcing", a step by step guide to getting the best ROI from your consulting. With a blend of experience in Procurement and Consulting, Hélène is passionate about helping Companies create more value through Consulting.