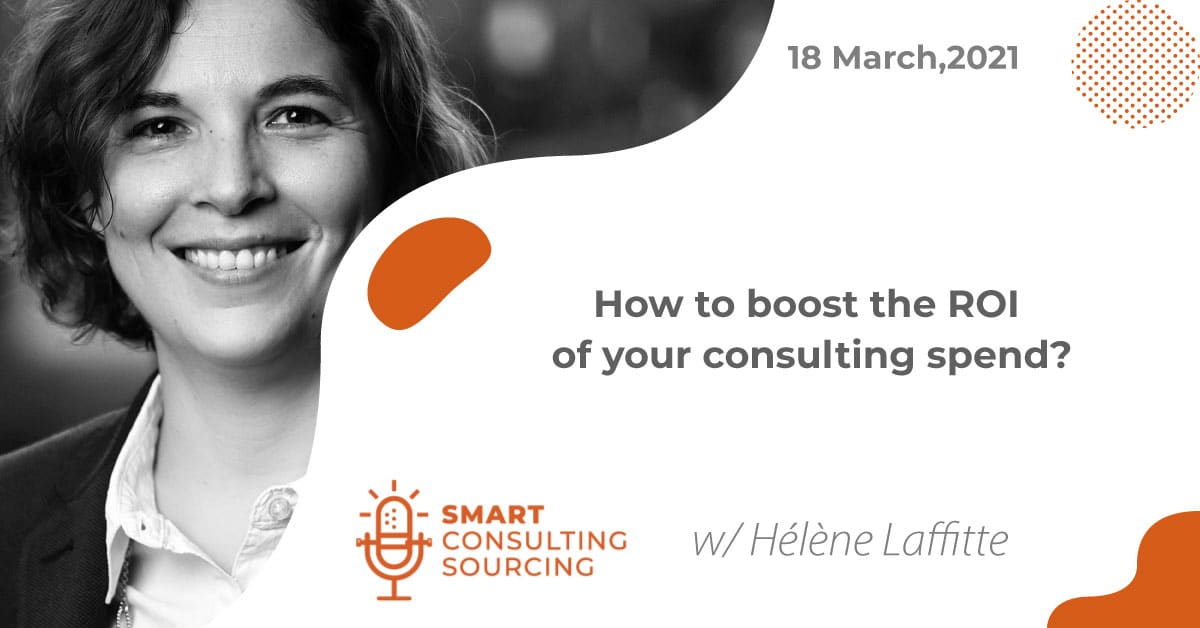 When you are investing in any project, you keep an eye on the return on investment. It should be the same for consulting.
On this week's Smart consulting Sourcing podcast, Consulting Sourcing Expert Hélène Laffitte explains How to boost the ROI of Your Consulting Spend..
Key Takeaway: Boosting the ROI starts with a scan of your consulting spend on three dimensions: how you spend and on what, how you make the decisions and how well your providers perform.
Once you have this information at hand, you have all the cards to create more value.
Hélène Laffitte is the CEO of Consulting Quest, a Global Performance-Driven Consulting Platform and author of "Smart Consulting Sourcing", a step by step guide to getting the best ROI from your consulting. With a blend of experience in Procurement and Consulting, Hélène is passionate about helping Companies create more value through Consulting.