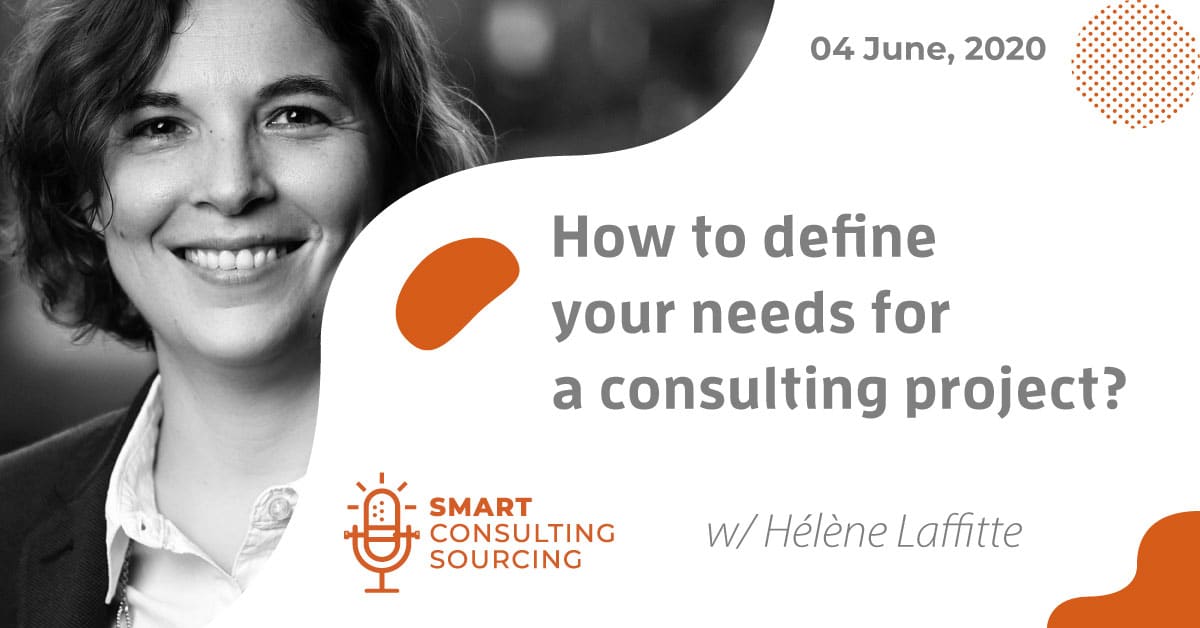 How can you measure the impact of a given project if you don't define your needs and expectations? Defining the scope of your project is a compulsory step in the sourcing process.
On this week's Smart consulting Sourcing podcast, Consulting Sourcing Expert Hélène Laffitte explains how to define your needs for a consulting project.
Key Takeaway: Defining the needs is an important part of the Sourcing process. The RFP will be the reference document for the consulting providers you invite to the competition.
Published in Podcast, Clients, Defining the Needs and Finding a Consultant