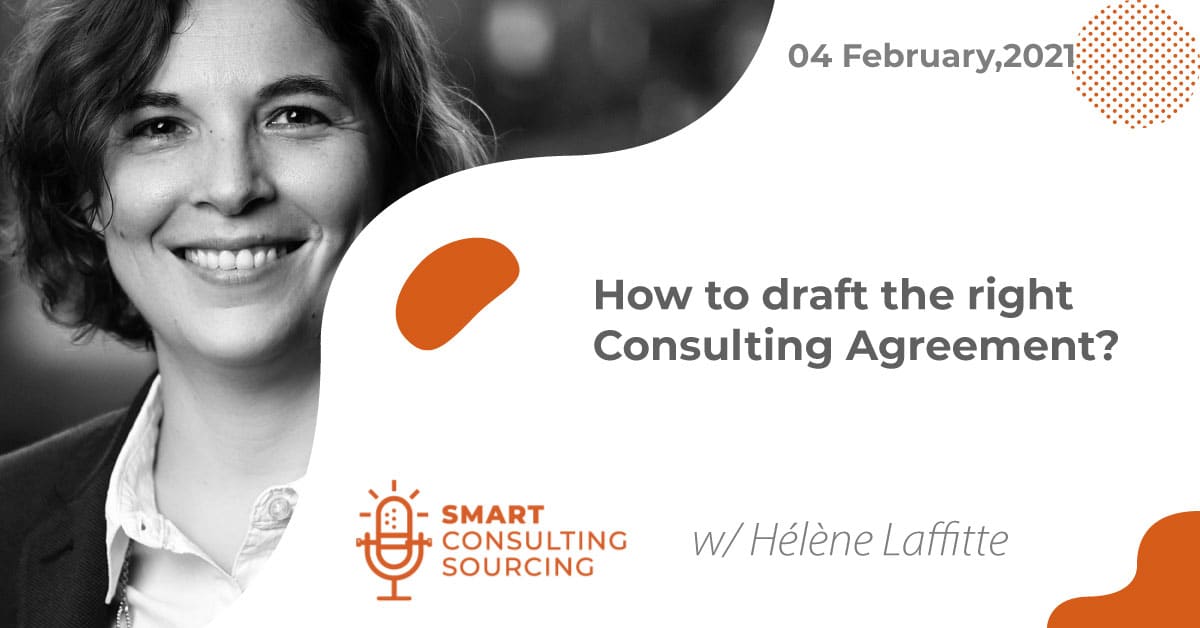 Simplification goes a long way when drafting a Consulting agreement. However, you need to always consult with your Legal team first and foremost when drafting your agreement, but here are some great recommendations.
On this week's Smart consulting Sourcing podcast, Consulting Sourcing Expert Hélène Laffitte explains how to draft the right consulting agreement.
Key Takeaway: Having robust consulting agreement templates in a key element in managing consulting projects. No all projects go well, and that's ok.
Agreements are an excellent way to make that your expectations are understood, and a reference to build your case if the project goes awry.
Published in Clients, Contracting and Managing the Consulting Project, Podcast