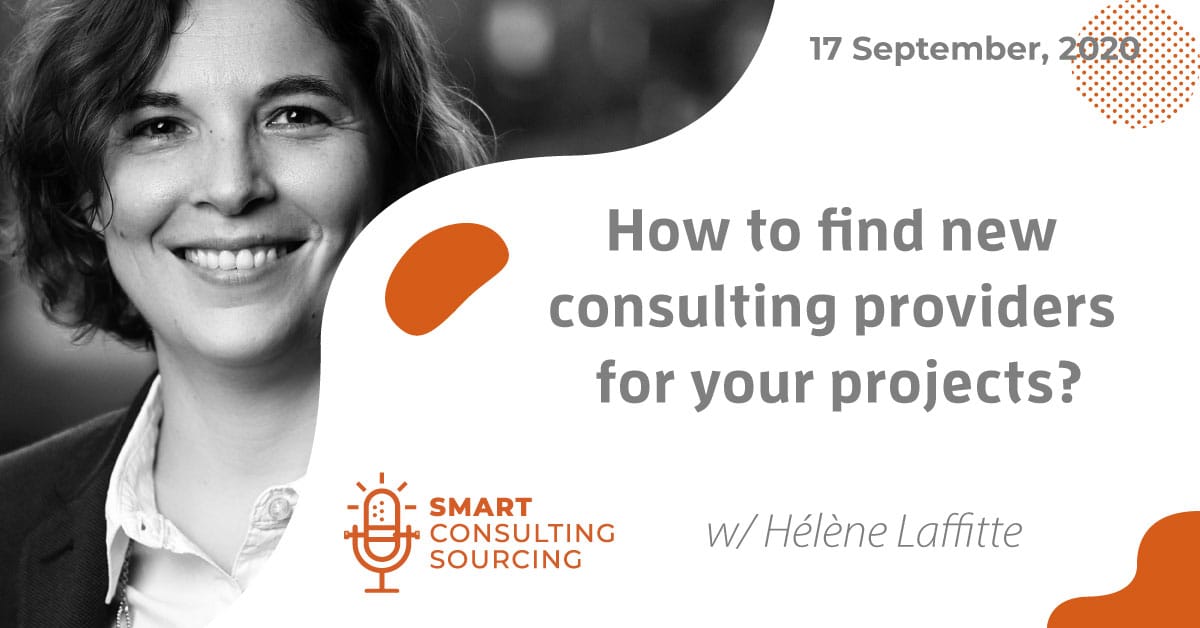 Sometimes it is important to understand what your options are before defining your requirements. You can look for consultants before or after writing your RFP, depending on how well you can define your needs…
On this week's Smart consulting Sourcing podcast, Consulting Sourcing Expert Hélène Laffitte explains how to find new consulting providers for your projects.
Key Takeaway: There are many talented consulting firms out there. But ultimately, the success of a consulting project is a human-to-human journey. Meet the partners, talk to them and their former clients. It is the only way to make sure they are a good fit for your needs.
Published in Podcast, Clients, Defining the Needs and Finding a Consultant