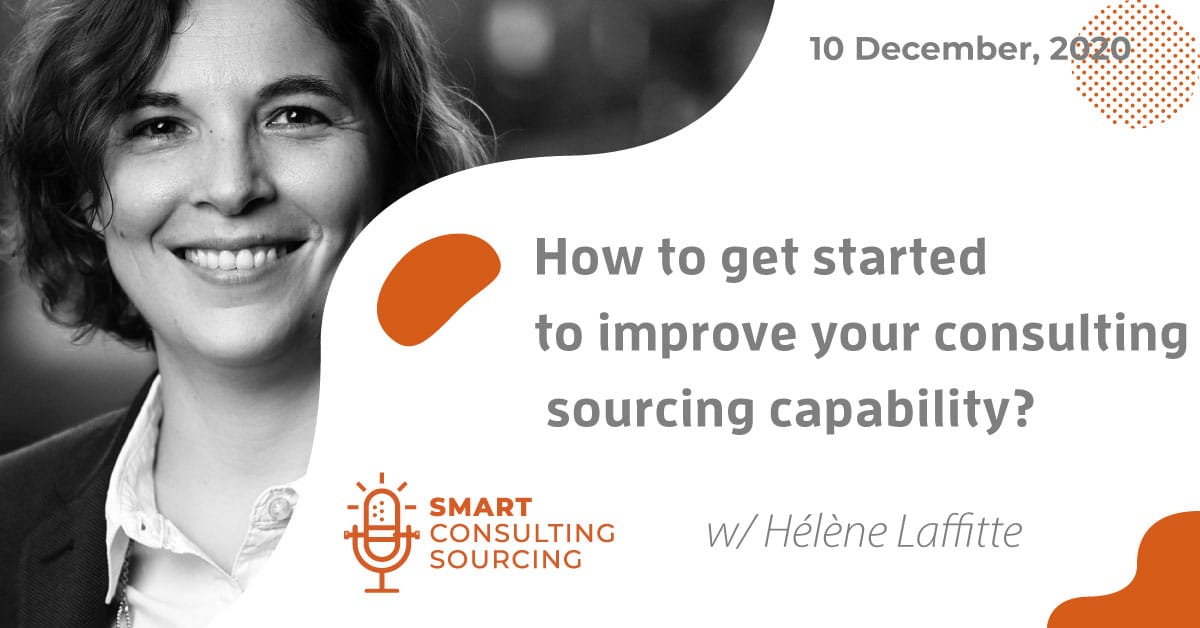 A simple scan of your consulting expenses can open the door to significant quick wins and value creation.
On this week's Smart consulting Sourcing podcast, Consulting Sourcing Expert Hélène Laffitte explains how to improve your consulting sourcing capability.
Key Takeaway: Clarifying the expectations, better defining the process and spending on the most important projects can get you a long way and improve your bottom line.
Published in Podcast, Clients, Managing The Consulting Category