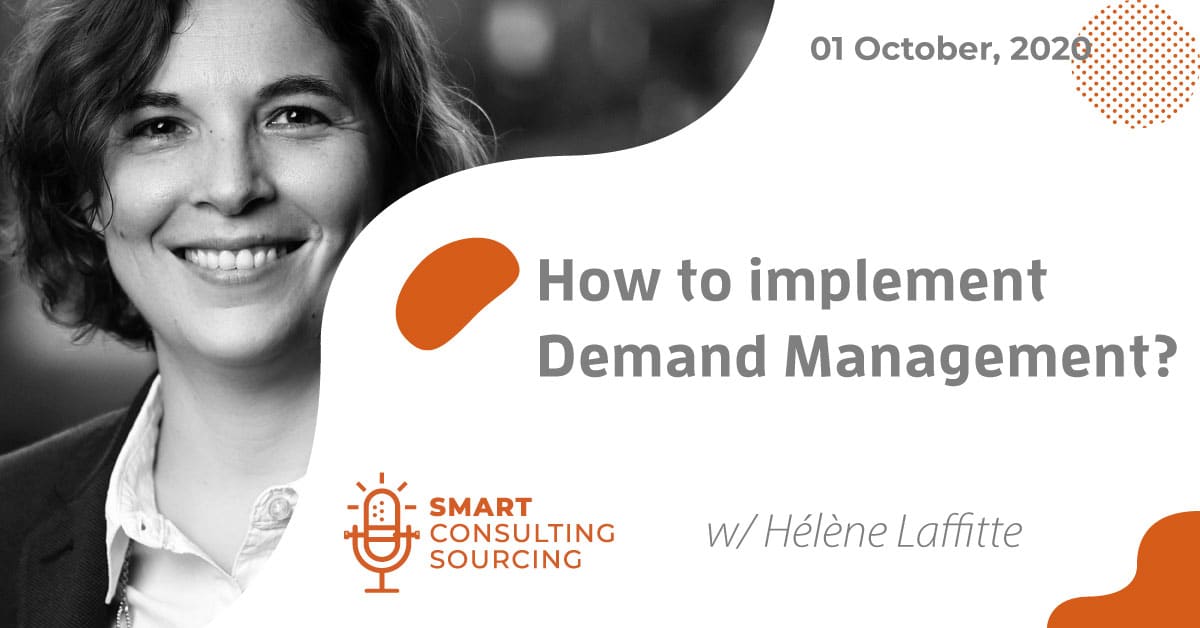 There are several metodologies that can generate value for companies and Demand management is one of them . But what is Demand management exactly?
On this week's Smart consulting Sourcing podcast, Consulting Sourcing Expert Hélène Laffitte explains how to implement Demand Management for the Consulting category.
Key Takeaway: Demand Management is a great tool to make sure you invest in the projects that best support your strategy. While launching a demand management initiative, you should consider start thinking about your make or buy strategy for the consulting category.
Published in Podcast, Clients, Spending on the right Consulting Projects