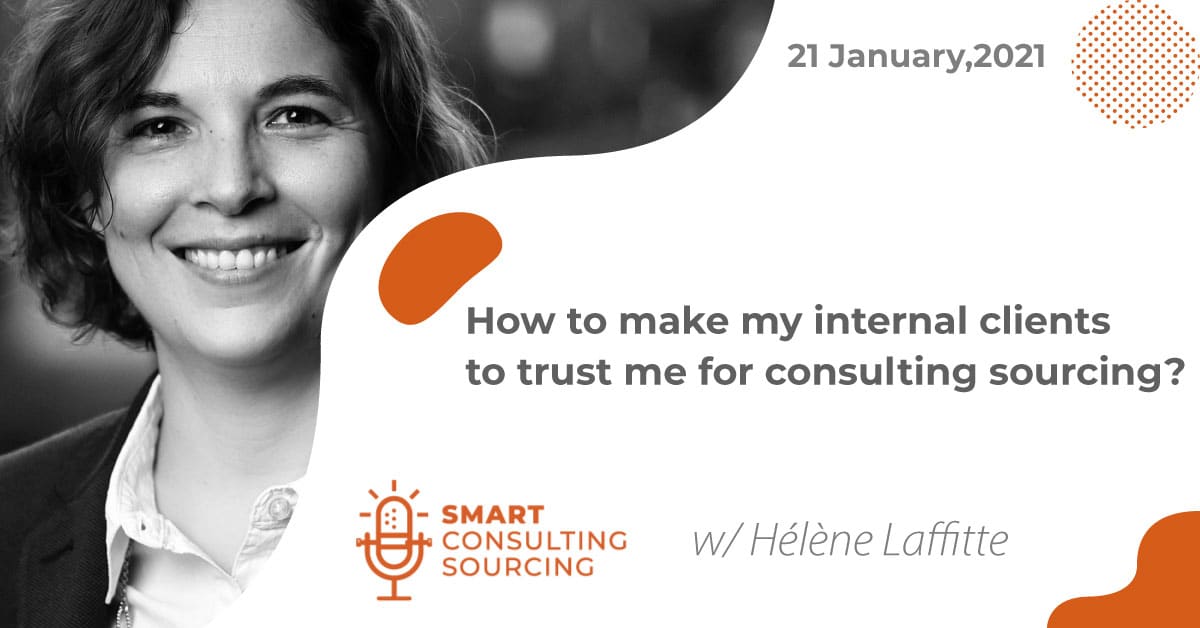 In many companies, the business lines continue to avoid working with procurement executives when sourcing consultants. Why is procurement sidelined when dealing with consulting services? It is an easy answer: TRUST.
On this week's Smart consulting Sourcing podcast, Consulting Sourcing Expert Hélène Laffitte explains how to make my internal clients to trust me for consulting sourcing?
Key Takeaway: Consulting is a human-to-human service. The trust factor is core to both the selling and the buying side. In order to squeeze yourself in the relationship between your internal clients and your consultants, you need to show what value you bring. Do your homework and master the consulting category. Listen to both clients and consultants to understand what they do and need. And finally take it slow and convince your clients with your results.
Published in Podcast, Clients, Managing the Consulting Sourcing Process