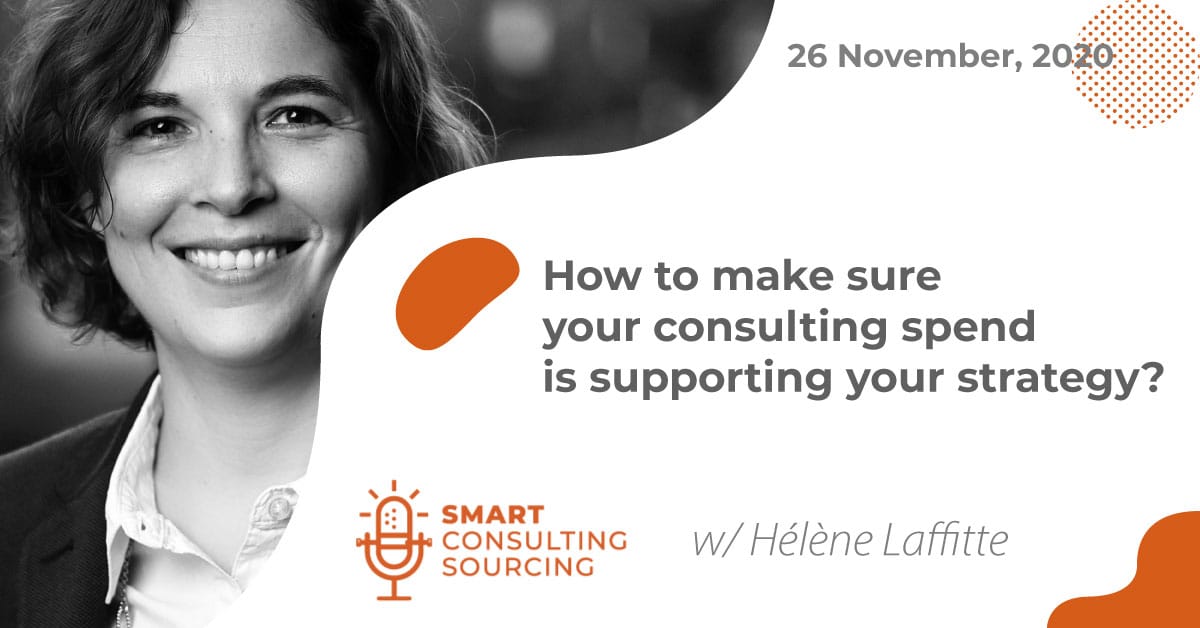 Having a consulting strategy is about aligning your consulting spend with your strategic priorities to accelerate the execution of your strategy.
On this week's Smart consulting Sourcing podcast, Consulting Sourcing Expert Hélène Laffitte discusses about how to make sure your consulting spend is supporting your strategy.
Key Takeaway: Ultimately, the goal of procurement groups is not to take over the decision-making process. But rather to support the business lines through the journey and make sure your company gets the most value from consulting by implementing the right best practices .
Published in Podcast, Clients, Spending on the right Consulting Projects