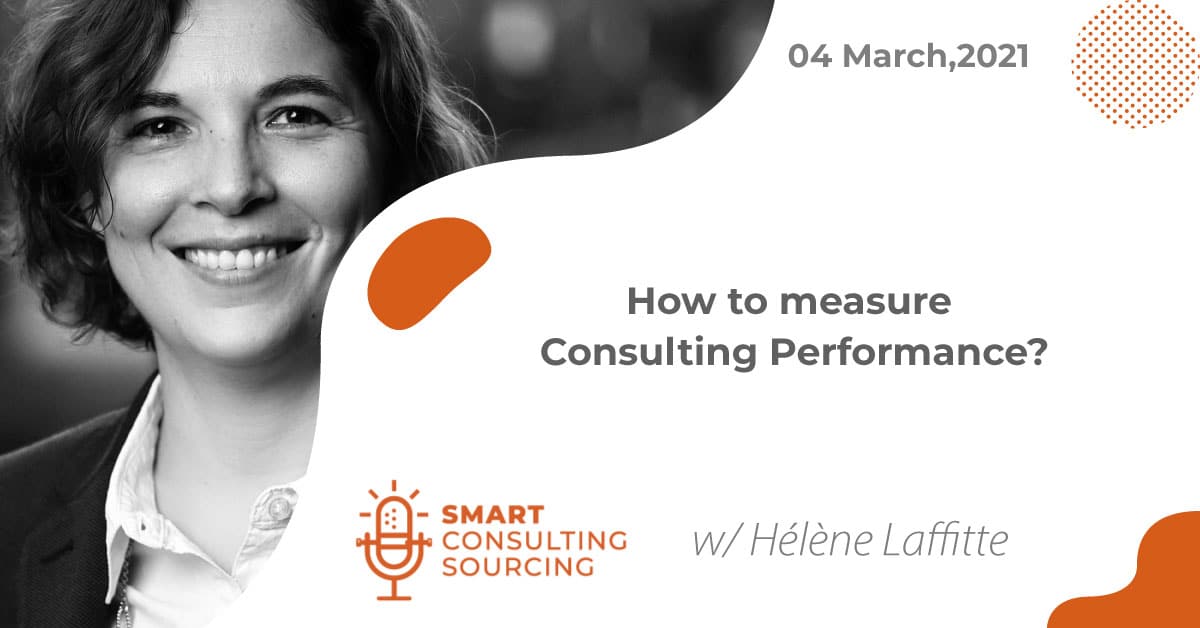 Let's start with the question – How important is measuring the performance of Consulting Services' providers?
On this week's Smart consulting Sourcing podcast, Consulting Sourcing Expert Hélène Laffitte explains how to how to measure consulting Performance.
Key Takeaway: There are many advantages in measuring consulting performance.
Beyond the evident, working only with the best, you can see that it will help you refine your sourcing process and align spend and strategy.
You can transform a center of cost into a center of value creation.
Hélène Laffitte is the CEO of Consulting Quest, a Global Performance-Driven Consulting Platform and author of "Smart Consulting Sourcing", a step by step guide to getting the best ROI from your consulting. With a blend of experience in Procurement and Consulting, Hélène is passionate about helping Companies create more value through Consulting.