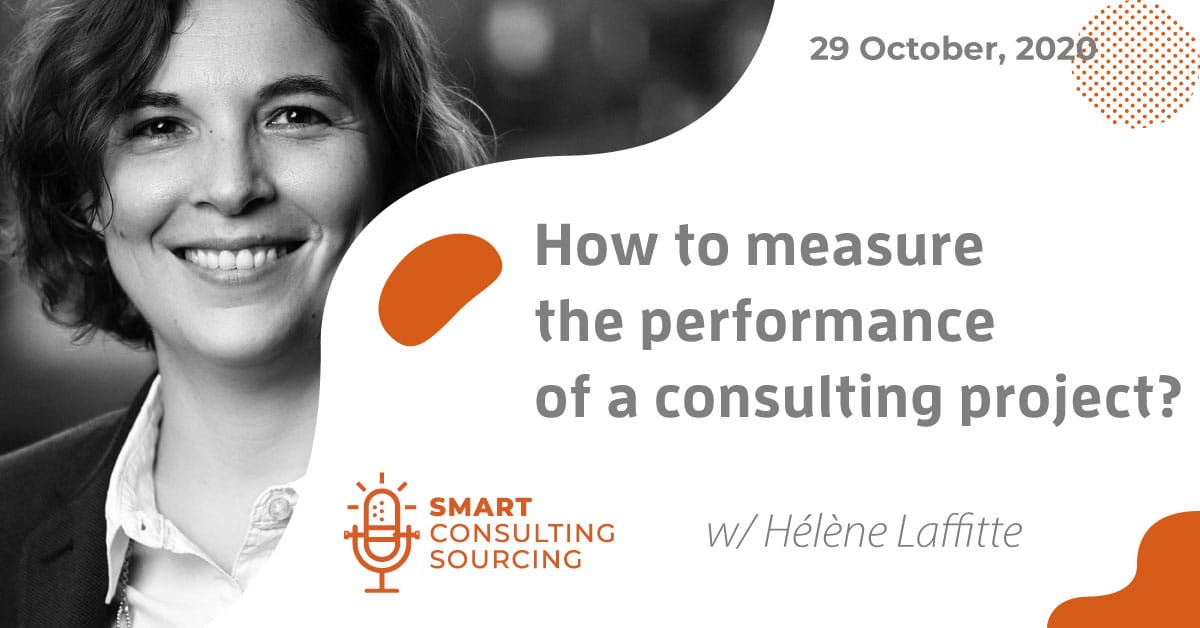 Consultants can bring value to their clients that can be either technical or political. And it is important to measure that value. But how do you that exactly?
On this week's Smart consulting Sourcing podcast, Consulting Sourcing Expert Hélène Laffitte explains how to measure the performance of a consulting project.
Key Takeaway: Measuring the value is key to manage the category. But in order to get the right insights ann benchmark, there are some elements to take into account: standardization, granularity, & integration of soft aspects. But ultimately, what matters most is continuity.
Published in Podcast, Clients, Knowing the Consulting Industry