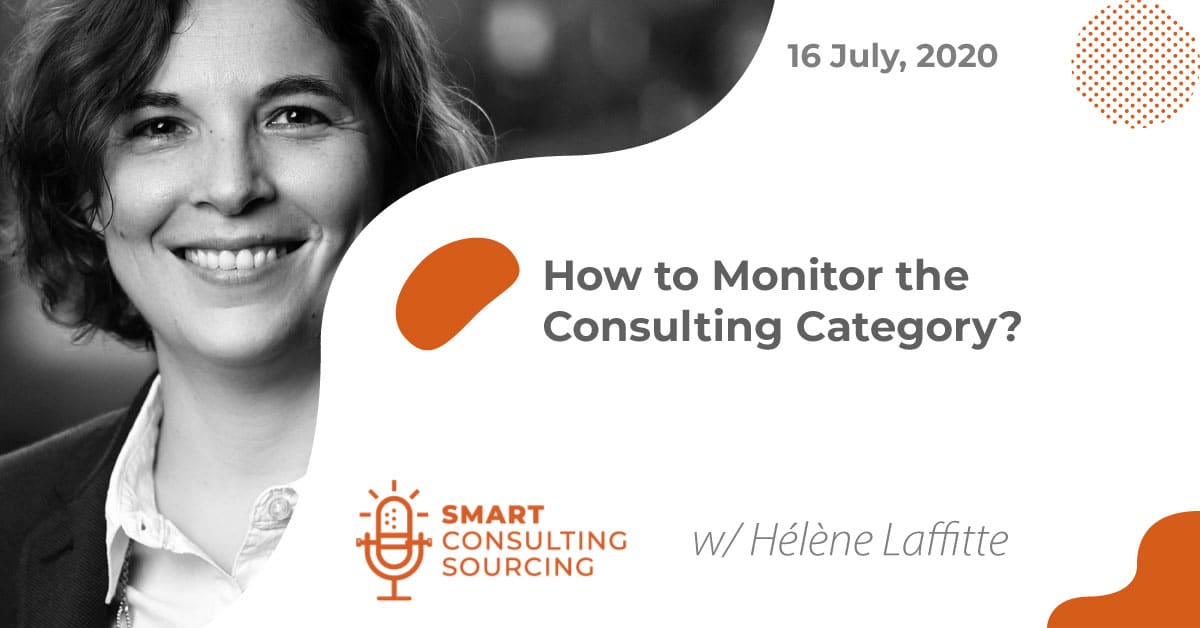 It may sound obvious, but you won't see the benefits of your consulting unless you measure the impact. What elements to monitor? How to segment your category? How to define the targets? How to track the results?
On this week's Smart consulting Sourcing podcast, Consulting Sourcing Expert Hélène Laffitte explains how to monitor the consulting category.
Key Takeaway: Monitoring the consulting category can yield substantial value creation for your organization. It will help you keep the expenses under control, and make sure the projects are delivering on impact and ROI.
Published in Podcast, Clients, Managing The Consulting Category