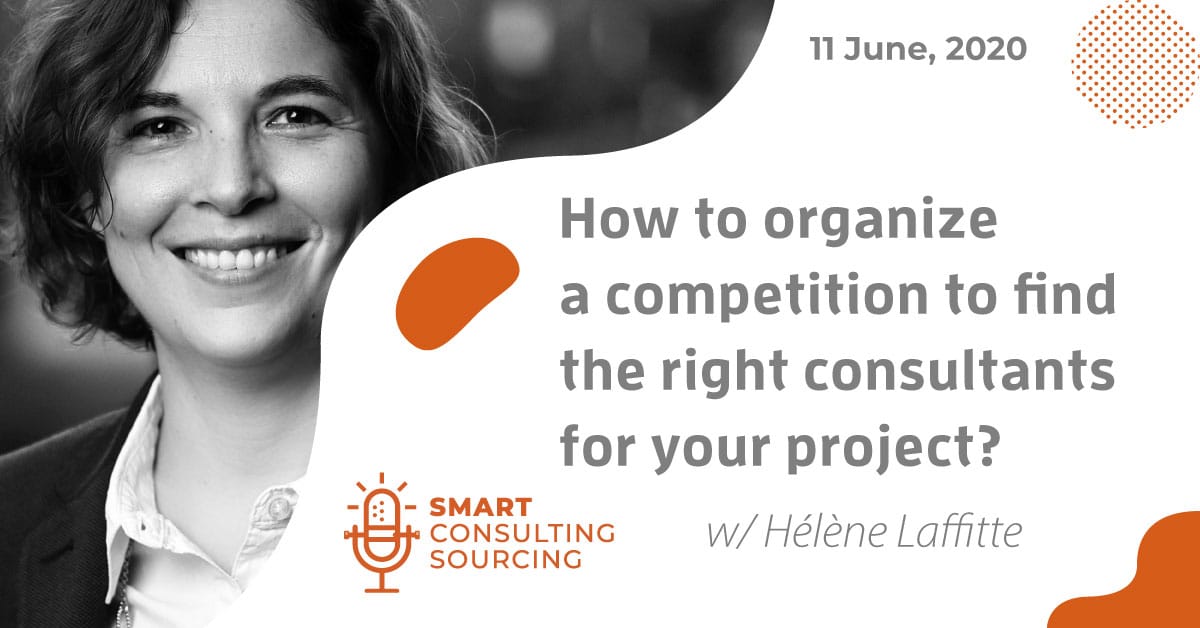 How to find right consultants for a project? How many providers should I invite in the competition? DO we need to sign an NDA?
On this week's Smart consulting Sourcing podcast, Consulting Sourcing Expert Hélène Laffitte explains how to organize a healthy competition to find the right consultants for your project.
Key Takeaway: The number of providers invited to the competition is directly linked to the level of priority and the budget of your project.
Published in Podcast, Clients, Defining the Needs and Finding a Consultant