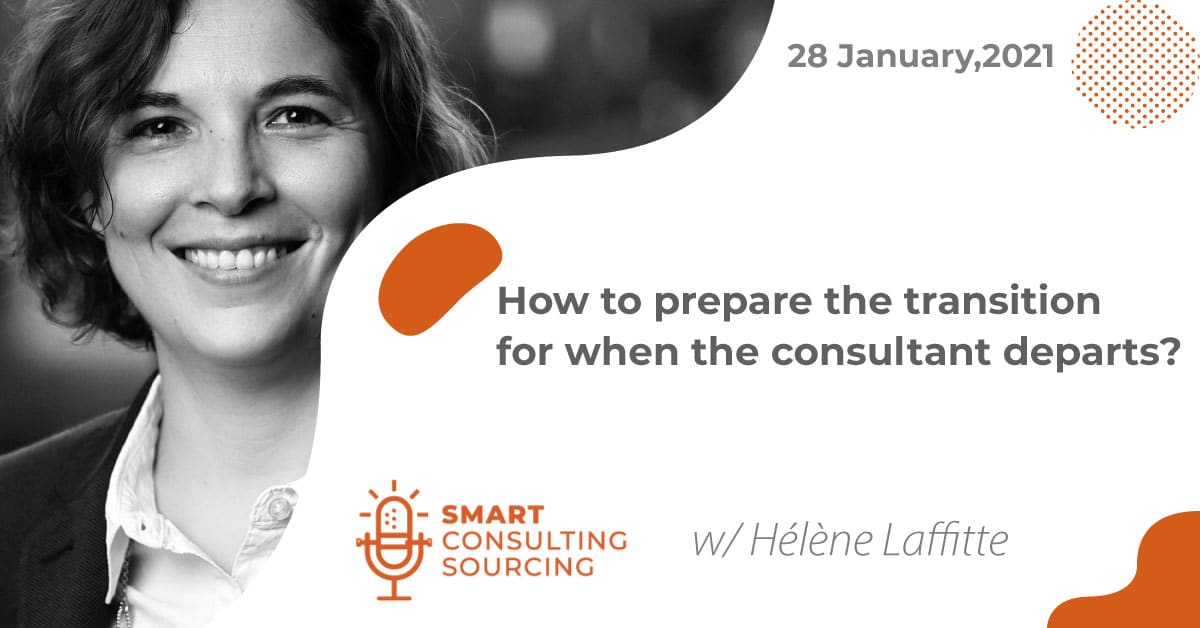 Lets talk about an important part of project management for consulting projects. At one point in time, the consultants will leave your organization. How do you prepare the take over of the projects?
On this week's Smart consulting Sourcing podcast, Consulting Sourcing Expert Hélène Laffitte explains how to prepare the transition for when the consultant departs.
Key Takeaway: The RFP is all about procuring solutions, not just making a purchase. With that in mind, think long-term and include the ways to determine whether project goals were met and additional consulting support is needed once the consultant leaves.Executives and consultants should keep in touch to ensure that the consultant's recommended systems and ideas work to resolve the original issue.
Published in Podcast, Clients, Contracting and Managing the Consulting Project