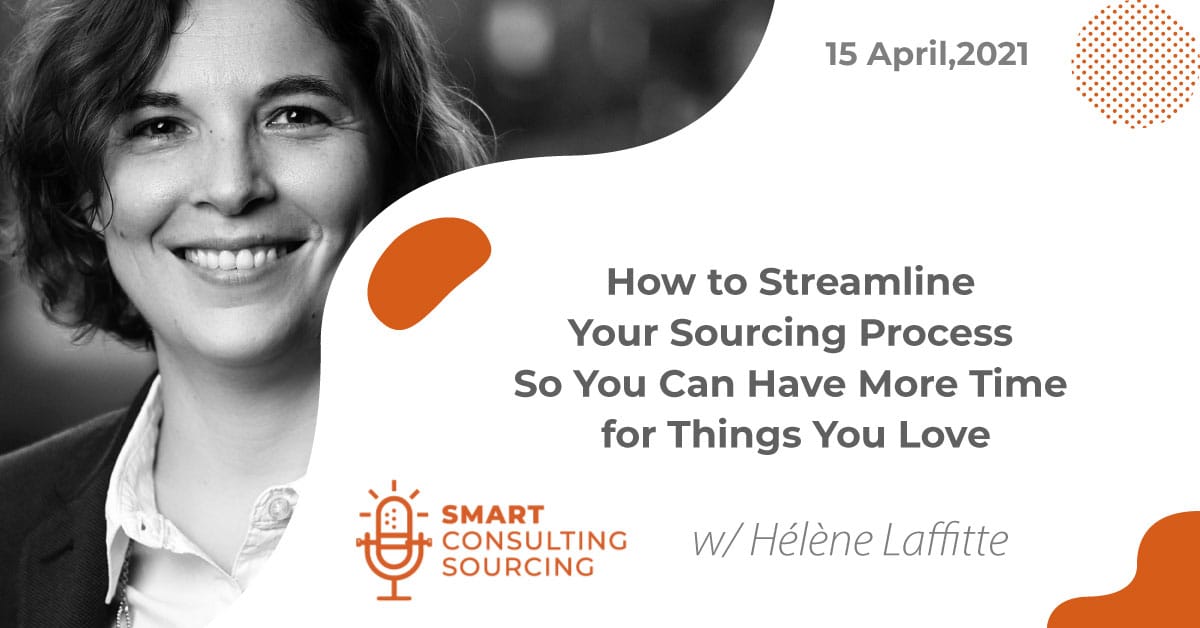 To build a perfect sourcing process with little margin for error, lets talk about a few methods that can make it way more effective.
On this week's Smart consulting Sourcing podcast, Consulting Sourcing Expert Hélène Laffitte explains how to Streamline Your Sourcing Process So You Can Have More Time for Things You Love.
Key Takeaway: Don't forget that the success of Consulting Projects is very dependent on the personality and knowledge of the consultant in charge. Consulting sourcing is not rocket science. It is very similar to other procurement categories. The trick is to know what part of the process are important and make sure you do them right.

Hélène Laffitte is the CEO of Consulting Quest, a Global Performance-Driven Consulting Platform and author of "Smart Consulting Sourcing", a step by step guide to getting the best ROI from your consulting. With a blend of experience in Procurement and Consulting, Hélène is passionate about helping Companies create more value through Consulting.