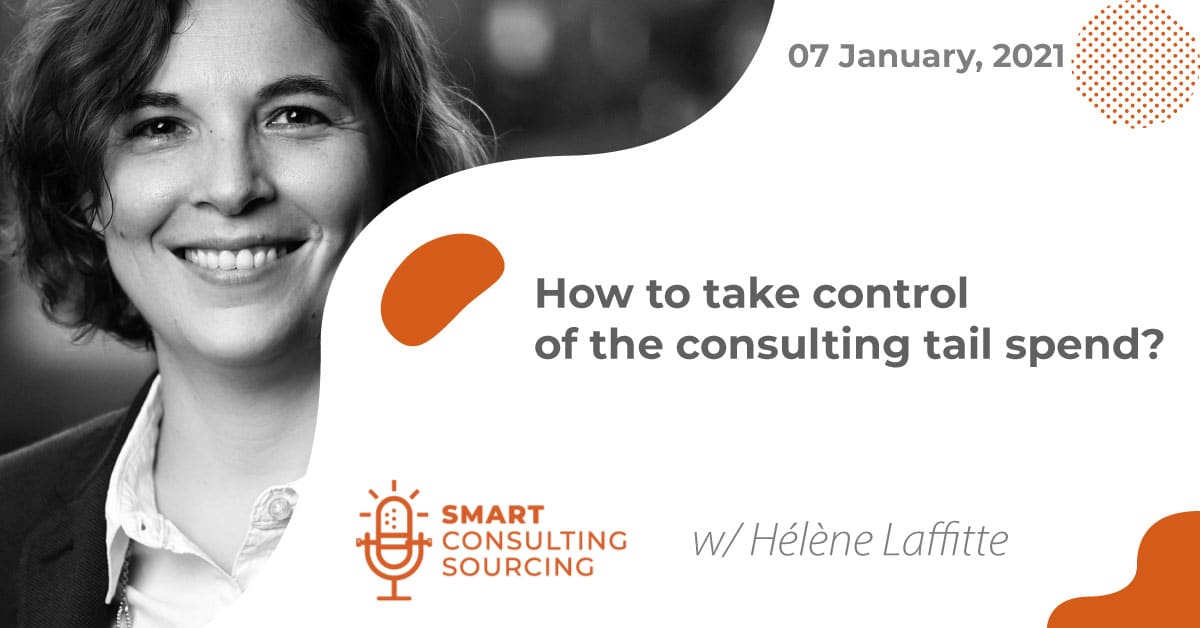 With the constant pressure on cost reductions and sustainable savings, many Companies are starting to notice their Tail Spend, even in the Consulting Category.
On this week's Smart consulting Sourcing podcast, Consulting Sourcing Expert Hélène Laffitte explains how to take control of the consulting tail spend.
Key Takeaway: More and more client organizations realize the importance of managing the tail spend for consulting.There are a few levers that they can use to get started: gather information about their expenses and the performance of their providers, regroup projects to capture synergies and savings, explore the consulting market, clarify the rules for tail management and use a vendor management system to track small projects.
Hélène Laffitte is the CEO of Consulting Quest, a Global Performance-Driven Consulting Platform and author of "Smart Consulting Sourcing", a step by step guide to getting the best ROI from your consulting. With a blend of experience in Procurement and Consulting, Hélène is passionate about helping Companies create more value through Consulting.