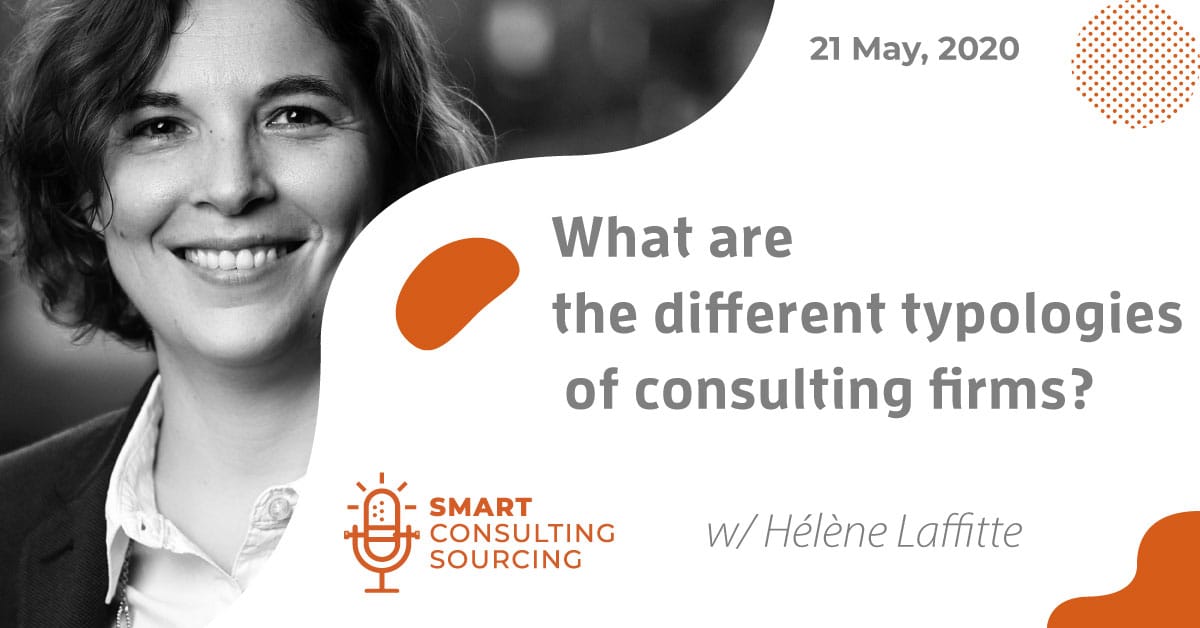 Many dimensions can impact the value consultants can bring to your company. So how do you get started to understand what a consulting firm does?
On this week's Smart consulting Sourcing podcast, Consulting Sourcing Expert Hélène Laffitte helps us understand the structure of the consulting market and the different typologies of consulting firms.
Key Takeaway: The market is mainly structured along two dimensions: capabilities (what the consultants do) and industries (what experience they have). The level of specialization, and the footprint and the profile of partners, are other dimensions used to characterize a consulting firm.
Published in Podcast, Clients, Knowing the Consulting Industry