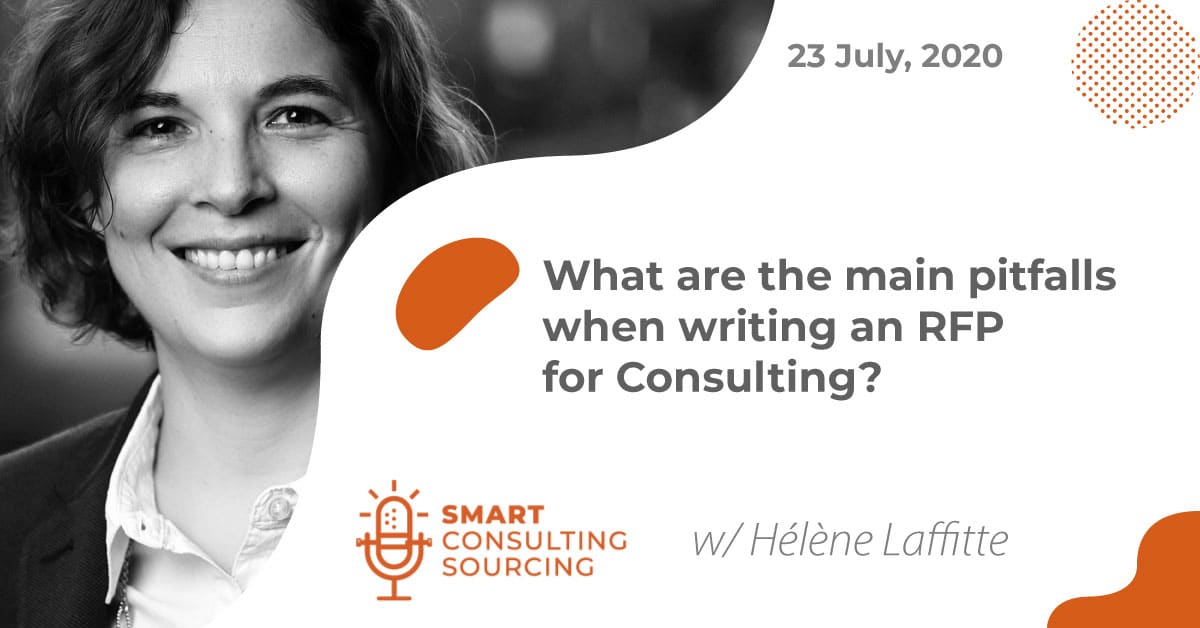 When you write an RFP, You want to make sure that you will get solid proposals from your short-listed providers so that you can choose the best fit for you. Do you hire the right team? What are the results you are expecting?
On this week's Smart consulting Sourcing podcast, Consulting Sourcing Expert Hélène Laffitte explains what are the main pitfalls when writing an RFP for Consulting.
Key Takeaway: Many companies rush the RFP process, make it either too vague or too precise. In both cases, they are decreasing their chances to maximize the outcome of the project.
Published in Podcast, Clients, Defining the Needs and Finding a Consultant