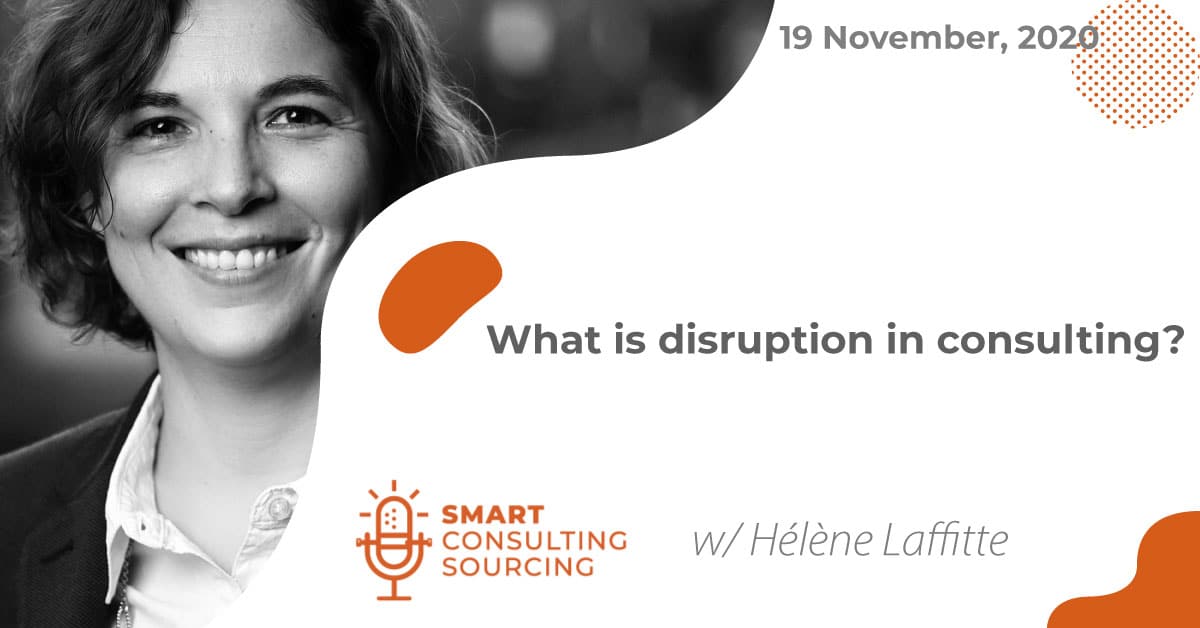 Disruption is pretty much everywhere which means that there are opportunities to work with consultants to take advantage or react to the disruption in your industry.
On this week's Smart consulting Sourcing podcast, Consulting Sourcing Expert Hélène Laffitte interviews Laurent Thomas to discuss about what is disruption in consulting.
Key Takeaway: There are many ways to work with consultants and each company will have its own path. The explosion of the traditional consulting model as well as the adaptation of consulting offerings to their clients'new needs, are opening new opportunities for clients to leverage consulting to create more value.
Published in Podcast, Clients, Knowing the Consulting Industry