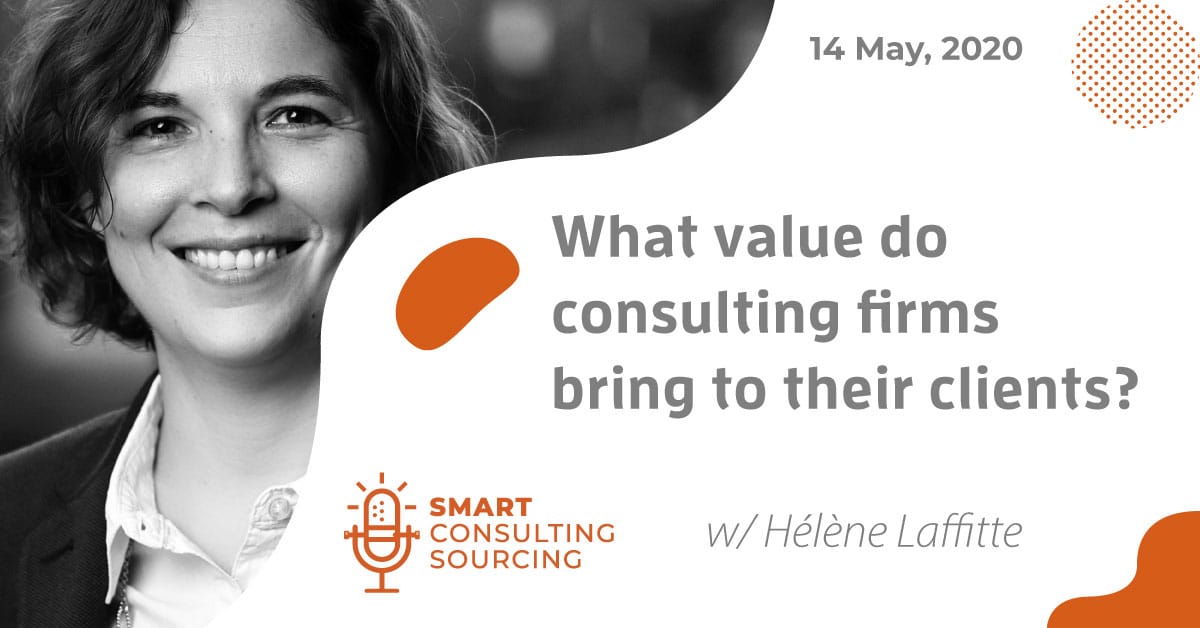 Many executives are reluctant to work with consultants, often because they don't see the value they bring to their organization.
On this week's Smart consulting Sourcing podcast, Consulting Sourcing Expert Hélène Laffitte gets us to look at the consulting industry through the prism of value.
Key Takeaway: The value brought by consulting can be described as technical (hard) or political (soft). But it is complicated to measure the results of consulting.
Published in Podcast, Clients, Spending on the right Consulting Projects