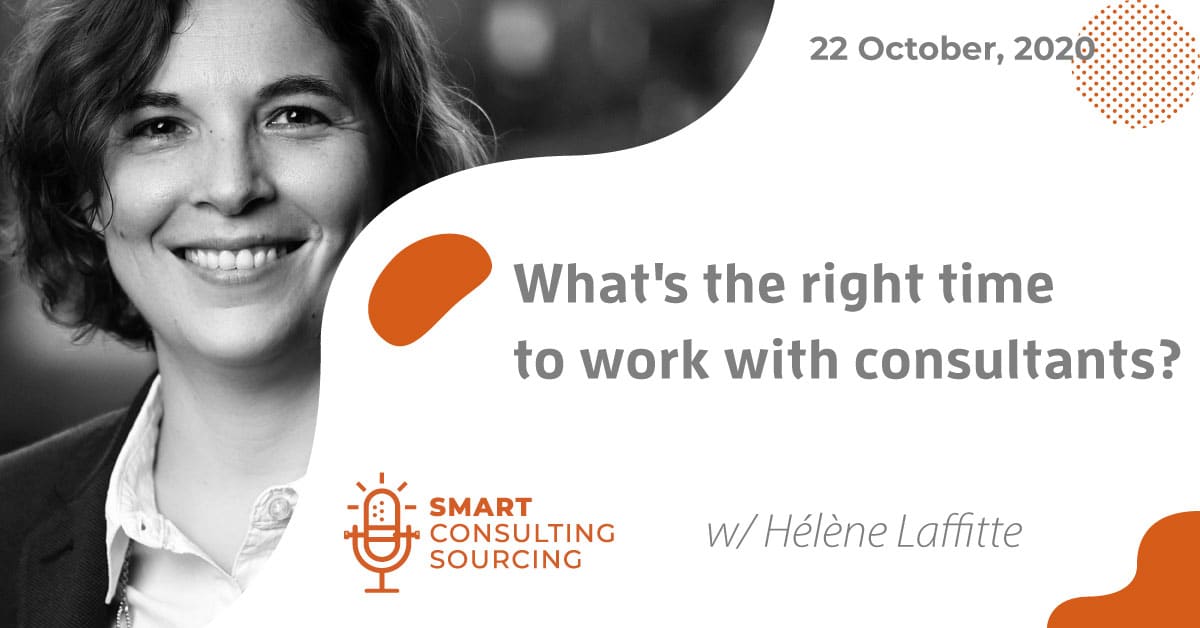 Podcast | What's the right time to work with consultants
Working with consultants can help client organizations to accelerate their projects. But when is the right time to work with consultants?
On this week's Smart consulting Sourcing podcast, Consulting Sourcing Expert Hélène Laffitte & Laurent Thomas discuss value creation and timing when working with consultants.
Key Takeaway: The value created during a project can be technical or political. And most projects are actually a mix of both. There is not a one-fits-all rule for when to work with consultants. It depends on the company culture, its market and economic situation.
Hélène Laffitte is the CEO of Consulting Quest, a Global Performance-Driven Consulting Platform and author of "Smart Consulting Sourcing", a step by step guide to getting the best ROI from your consulting. With a blend of experience in Procurement and Consulting, Hélène is passionate about helping Companies create more value through Consulting.