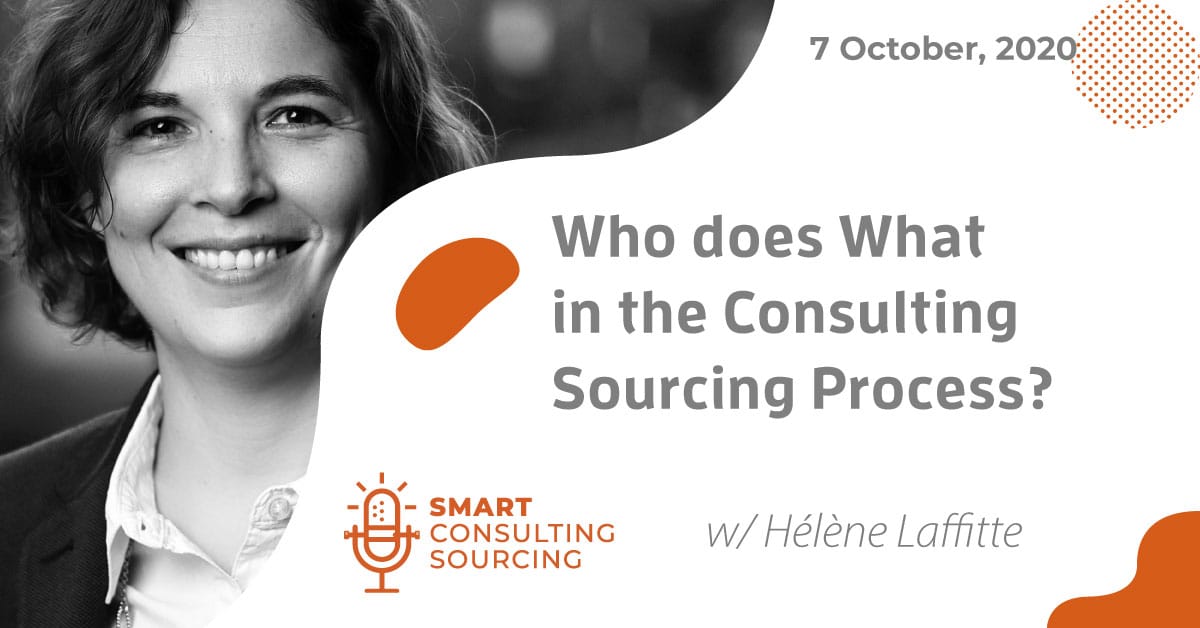 In order to launch a consulting project, you will need to put several skills and experiences that are often spread out over several departments. Here are 3 phases of the high-level process.
On this week's Smart consulting Sourcing podcast, Consulting Sourcing Expert Hélène Laffitte explains who does what in the Consulting sourcing process.
Key Takeaway: Consulting Sourcing is a team play. As a rule of thumb, the business lines will bring their business and their understanding of the problem, while the procurement team will make sure the process is compliant with the Company policies and best practices.
Published in Podcast, Clients, Managing the Consulting Sourcing Process