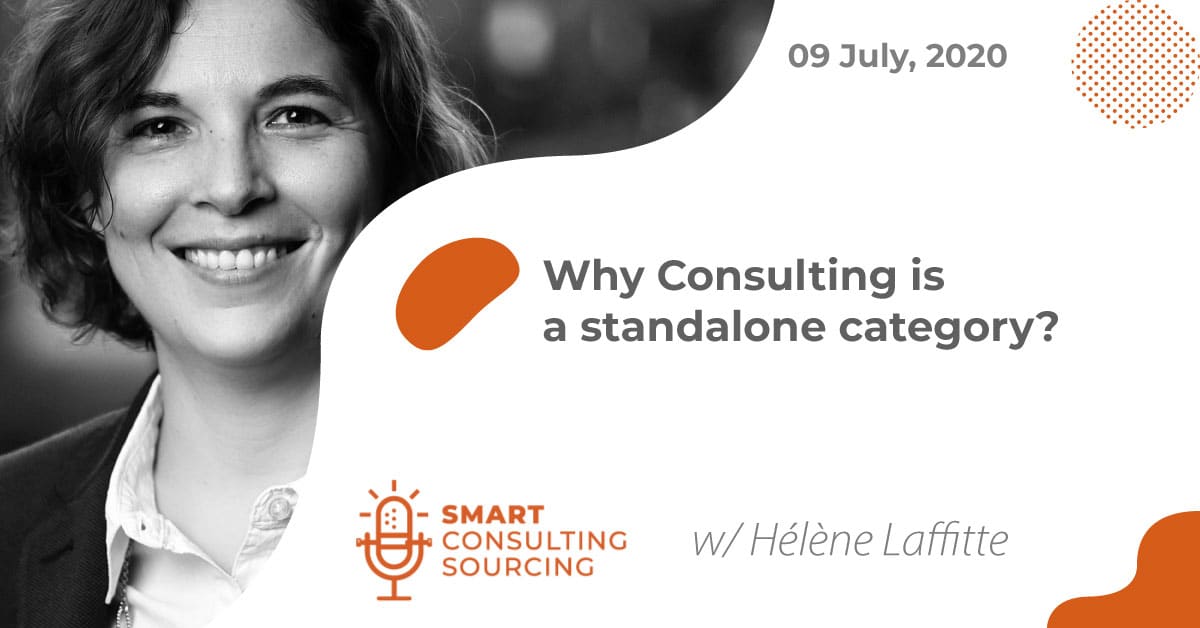 Mastering the sourcing process is essential to create more value through consulting. But to unleash greater value, you need to start looking at consulting as a category. What are the benefits of category management? How does it apply to consulting?
On this week's Smart consulting Sourcing podcast, Consulting Sourcing Expert Hélène Laffitte explains why Consulting is a standalone category, based on the criteria developed in Jon O'Brien's book "Category Management in Purchasing."
Key Takeaway: The first step to optimizing the Consulting Spend is to recognize Consulting as a strategic category. Indeed, the size of the spend (0.5% to 3% of revenues) added to the potentially significant impact on the business makes it a key enabler of the strategy.
Hélène Laffitte is the CEO of Consulting Quest, a Global Performance-Driven Consulting Platform and author of "Smart Consulting Sourcing", a step by step guide to getting the best ROI from your consulting. With a blend of experience in Procurement and Consulting, Hélène is passionate about helping Companies create more value through Consulting.