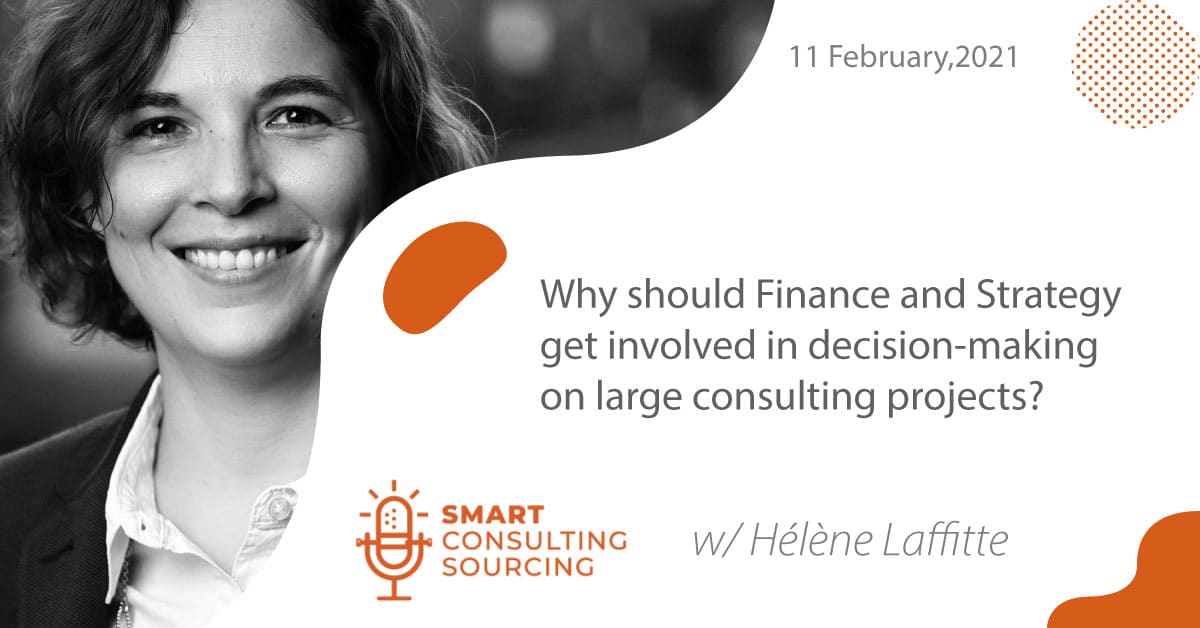 Launching a large consulting project can be daunting. Often the project will impact several functions and locations. How to make sure the project will deliver?
On this week's Smart consulting Sourcing podcast, Consulting Sourcing Expert Hélène Laffitte explains why should Finance and Strategy get involved in decision-making on large consulting projects.
Key Takeaway: Independent of whether you implement strict Demand Management or just filter projects based on the costs, you need to look closely at the most expensive projects to ensure they are strategic and timely. For that purpose, you will need to have Strategy and Finance involved in the decision.
Published in Clients, Podcast, Spending on the right Consulting Projects