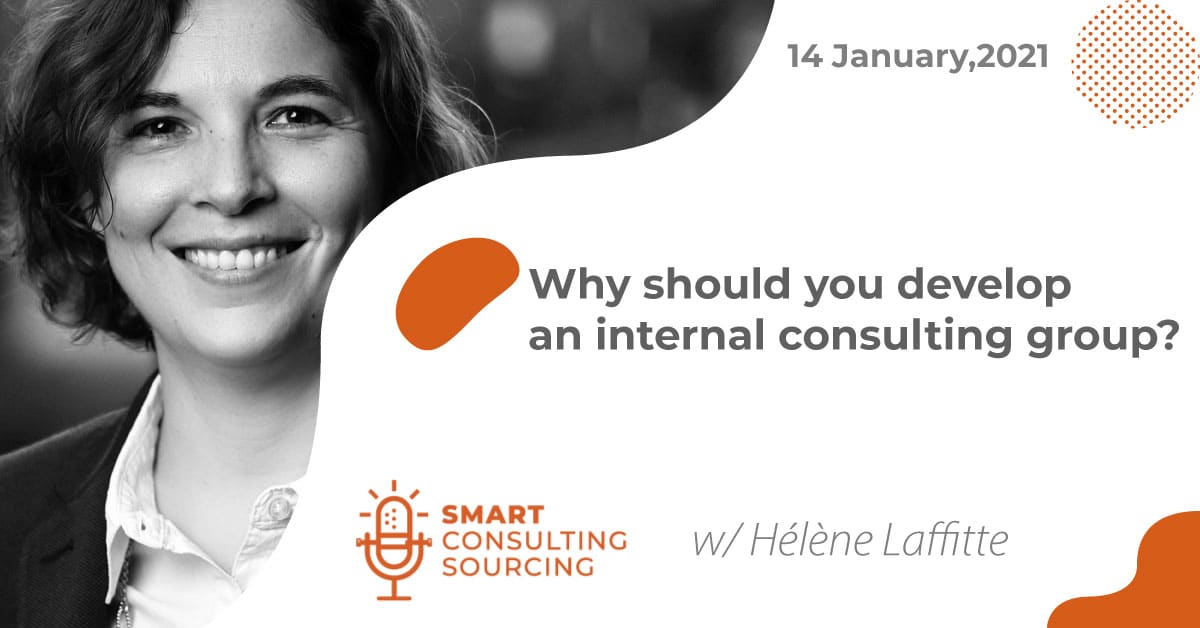 Over the past 20 years, the growth of in-house consulting groups has been one of the most notable elements of change in the fast-moving Consulting Industry.
On this week's Smart consulting Sourcing podcast, Consulting Sourcing Expert Hélène Laffitte explains Why should you develop an internal consulting group?
Key Takeaway: Costs are often cited as the first reason for creating an internal consulting team according to CEOs. But there are many more advantages to build an internal consulting group now that the gap in quality and experience has shrunk. Indeed, many companies have taken the leap, even though these groups are not always called internal consulting.
Published in Podcast, Clients, Spending on the right Consulting Projects