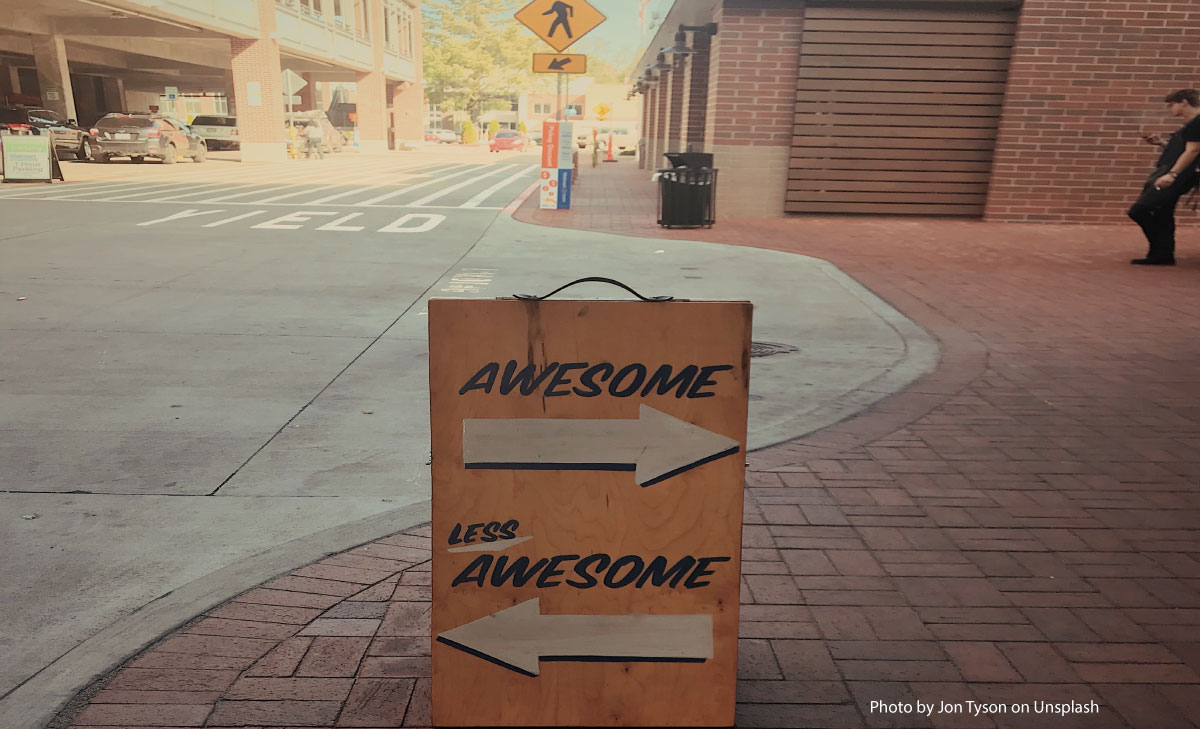 Top 3 benefits from Providing and Receiving Feedback in Consulting
"Feedback is the breakfast of champions." – Ken Blanchard
Creating dynamic and healthy relationships between Clients and Consultants benefits the industry and everyone who is part of it. Once you have selected your preferred Consulting provider for the project and signed your agreement, it's simply ethical to inform the other Consultants about the reasons behind your choice.
Here is why, and how to do that effectively:
Read also...
Let's take a look at how clients and consultants are responding to the challenges of distribution.
Top 3 Benefits Clients get by providing feedback to Consultants not selected for the project:
We know it might be uncomfortable to bring bad news to others, but it is necessary and quite useful to the other party. And it is especially so when you have developed a close and positive relationship with your Consulting providers. But let's be clear, Consulting firms crave for candid feedback. They know first hand how valuable that information is, and what they can do with it.
Your insights are valuable to the Consultant –
To the consultants you didn't select, you can offer valuable insights about your expectations, along with their ability to compete for projects and opportunities like yours in the future. This goes a long way in building trust and a foundation of a positive relationship.
Your feedback improves their Sales effectiveness –
When it comes to Sales effectiveness, Consulting Providers rely mainly on a win/lost measure. But they rarely have some insights from their client on their proposal, their presentation, their price or the competition.
You show interest and willingness for a long-term relationship –
Consultants who are willing to listen will be able to use these lessons to better compete for similar opportunities in the future. And who knows? Perhaps you will need a consultant again in the future.
And if you are willing to develop a long-term relationship with these Consulting Providers, that means that you will directly benefit from their improvement: higher quality, better prices, and more transparent relationships.
Top 3 Benefits Consultants get from Client's feedback –
Outside look into their Proposal's weak areas – 
They can improve as they move forward, and produce a better proposal on future projects.
Opportunity to learn more about Clients' perspective, needs, and expectations –
And be able to cater to these better when the next opportunity comes around.
Motivation boost to win new projects –
It is often a natural and logical response when we don't win, to be willing to do much better afterward. Defeat can have a tremendously positive effect.
The best way to communicate your points to the rejected –
Consultants –
There are probably two ways to convey your message to the other Consulting firms: the short, and the detailed, comprehensive message. You can do that in a brief email, phone call, a meeting in person, or via Skype, and decide how much information to include. Let's talk for a minute about when, how, and what to communicate.
When to inform them of your decision?
You can immediately send them a note but you will be in a better position to negotiate with the "winner" if you still have a solid plan B to leverage.
Don't disengage with consultants you did not select for mutual business. Instead, explain why you choose to go in a different direction. Giving honest feedback about the strengths and weaknesses of their proposal, and how it could have better aligned with your expectations, is beneficial to both, and especially to them. No need to wait too much before you tell them that they have lost the project.
The Consultants need to be able to focus quickly on another project and unlock the potential resources. In doing so, you are doing a favor to their other clients, and indirectly to yourself.
What can you tell the Consultants?
The obvious information is "win or lose." But don't just stop there.
How good was their proposal overall? The approach? The price? Were they a solid candidate?
Why didn't you choose them? What in their proposal was not right? What was better in the other proposals?
What could they have done better? With their proposal? During the pitch? In their relationship with you?
Here is an example of complete feedback you can use:
What was good in their proposal?
The RFP Factory was an interesting concept
The pricing was in the medium range (but only for six weeks)
Their company has a worldwide reputation of performance on Purchasing Projects
Why was their proposal not chosen?
The proposal did not include an implementation phase (other proposals had a 6-month phase including negotiations with the key providers)
The experience in Pharmaceuticals was not recent according to references
The ability to transfer knowledge was potentially limited due to the short length of the project (6 weeks)
What could have they done better?
Review the proposal and correct typos (wrong name of the client)
Include the project team resumes in the proposal
Better explain the pricing to make it clearer (i.e. why starting from Jan.1st prices)
Meet the client for the briefing and/or the proposal
Align with the RFP timing (proposal was sent almost one week after the other candidates)
Another way to approach this feedback that can be complementary to the previous one, is to look at the criteria you had defined in your RFP.
Example of feedback on the RFP criteria:
Client – Selected Consulting Provider
Quality of proposal – Good (letter); Good (detailed ppt)
Team Setup and Expertise – Not Evaluated; Relevant – Procurement & Supply Chain
Experience in the specific industry – Good;Extensive
Experience in purchasing – Extensive; Extensive
Quality of methodologies – Limited details provided; Limited details provided
Fit with the teams – Usually fairly good; Very Good
Ability to transfer knowledge – Usually Good; Excellent
Ability to deliver impact – Potentially limited; Very Good
Budget – Good; Very Good
References – No References checked; 2 Client References checked
In conclusion, by providing feedback to the other Consultants, and asking for feedback from your Consultant on the project, you can take advantage of the same intelligence as it enables you to understand the Consultant's journey through your project. As a result, you will improve supplier competitiveness, and ultimately increase the potential for positive outcomes. But more importantly, this will help you toward better project implementation. Also asking for feedback will position you as being committed to good practices, openness, and transparency
Ready to get started on your next project?
We will be happy to help. Please give us a call today, at no obligation.
Let's get the conversation started
Hélène Laffitte is the CEO of Consulting Quest, a Global Performance-Driven Consulting Platform and author of "Smart Consulting Sourcing", a step by step guide to getting the best ROI from your consulting. With a blend of experience in Procurement and Consulting, Hélène is passionate about helping Companies create more value through Consulting.