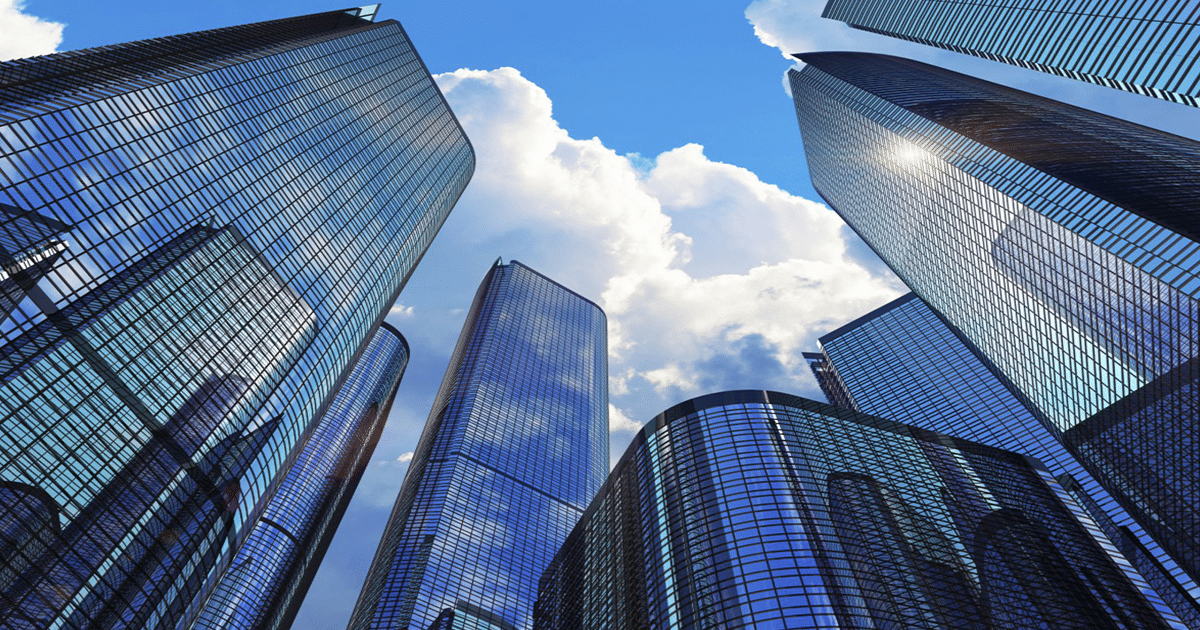 Top Consulting Firms You Want to Work For
As a consultant, you really want to work for a top consulting firm in the world. And the good news is, there are several top consulting firms that can give your career a really big boost. But before we delve into the best and leading consulting firms, let's first briefly go through what consulting firms are all about and what do they do. Also, we will categorize these top consulting firms and divide them into groups. Okay, so let's get started!
What Are Consulting Firms And What Do They Do?
In layman's terms, a consulting firm is a type of business that provides service to an individual and other businesses or organizations. This business comprises a panel of expert professionals (more commonly known as consultants) who offer their rich expertise to an individual or business, but at an agreed fee or cost.
These consultants can be hired on a per-hour or per-project basis or whatever the agreement was between the consulting firm and the client. The individual consultant has loads of experience and is qualified enough to meet the needs of his client. There are also individual consultants that specialize in one or several industries or functions and can be called up based on the specific needs that are required. Moreover, in a nutshell, when there is a crisis in a company, a consulting firm is the one that comes to the rescue when called upon.
The 4 Main Groups Of Consulting Firms
The top consulting firms are categorized into 4 main groups. These groups have been formed on the basis of certain attributes such as the size of the firm, prestige, work-life balance, employee satisfaction, culture, career growth, and diversity. The main consulting firm groups have been jotted down below.
MBB Consulting Firms: The first and foremost and arguably the biggest consulting firms are grouped right at the top and are known as MBB. The MBB are initials of the three biggest consulting firms in the world – McKinsey & Company, Boston Consulting Group, and Bain & Company.
The Big 4: The Big 4 consulting firms are deemed to be pretty large in size and have global recognition as well. But in comparison to MBB, their project prices and prestige put them slightly below in the pecking order. While the MBB are pure consulting players, the Big 4 are accounting firms that went into consulting. Thus, the Big 4 consulting firms comprise of 4 firms – Deloitte, PricewaterhouseCoopers, Ernst & Young, and KPMG.
Tier 2 Consulting Firms: This group includes consulting firms that come under the large to the medium-sized consulting firm category, and are termed as Tier 2 consulting firms. Moreover, they do the same work as MBB firms and the Big 4 firms and earn perhaps the largest revenues in the world. The Tier 2 consulting firms are – Accenture, Roland Berger, LEK, and Oliver Wyman.
Boutique Consulting Firms: The last group of consulting firms is known as boutique consulting firms because of their small size. These firms generally employ less than 500 employees and handle smaller specialized projects. And despite being smaller, they are still known to be competitive when it comes to comparing them with the top consulting firms. Some examples of boutique consulting firms are – Cornerstone Research, Putnam Associates, and The Keystone Group.
The Top Consulting Firms You Want To Work For
Now that we have classified the biggest consulting firms into 4 main groups, it is time to talk about some of them in a bit more detail. These firms are the pinnacle when it comes to the world of consulting and every consultant dreams of working in one of them. So, let's take a closer look at some of the largest consulting firms in the world.
#1. McKinsey & Company
McKinsey & Company is considered the global leader when it comes to consulting and has consistently topped the charts as the most valued brand in the consulting industry. The company was founded by James O. McKinsey and Marvin Bower way back in 1926 in Chicago and currently has its headquarters based in the city of New York. Moreover, McKinsey & Company is situated all over the globe with approximately 127 offices and a network of over 30,000 employees.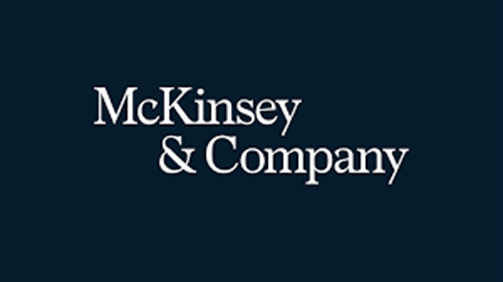 Why Work For McKinsey & Company
Let's be honest, the reasons are plenty. Working in McKinsey & Company is literally a dream for many. So, what makes McKinsey & Company so good that people really want to work for them? Well, below are some reasons.
Those who work at McKinsey have incredible learning and networking opportunities. It also gives you an intense lifestyle wherein you'll have to travel a lot and encounter many face-to-face engagements.
It gives you arguably one of the best options for enhancing and building a high-profile career. And due to this, there is generally a very high turnover of young consultants and this creates more competition among the group. But the ones that work hard and strive for more are rewarded handsomely with excellent opportunities at McKinsey!
The company has an academic culture that focuses on non-stop improvements. It wants its employees to be consistently consistent and have an optimistic attitude while frequent feedback is given.
Since McKinsey & Company is very well renowned in the world, it is obvious that they will prefer young candidates from target universities and older ones from specific companies they worked for. The high-profile universities include Oxford, Stanford, Harvard, and Yale while the companies include Goldman Sachs and Proctor & Gamble.
The career growth at McKinsey comprises of six major roles, commencing from a Business Analyst right up to becoming a partner. Consultants that join McKinsey generally spend approximately 2 to 3 years at one role before moving up the career ladder. Moreover, McKinsey does have evaluations every 6 months that focus on key areas including thought leadership, client and people leadership.
#2. Boston Consulting Group
The Boston Consulting Group, more commonly known as BCG, is another giant when it comes to consulting. It was established way back in 1963 by Bruce Henderson and was regarded as one of the first ones to focus on thought leadership. The company has its headquarters in Boston, Massachusetts, and currently has over 90 offices across 50 countries with over more than 21,000 employees.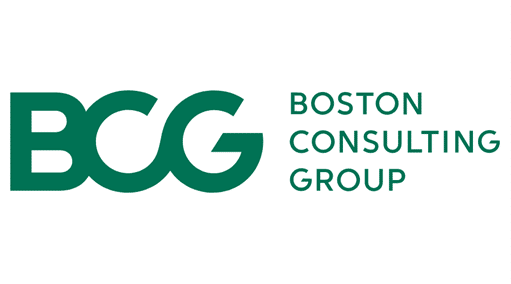 Why Work For Boston Consulting Group
Perhaps the second biggest consulting company in the world, The Boston Consulting Group is still a company that attracts thousands and thousands of individuals. The reasons to work at BCG are many, so let's look at a few of them.
The working hours at BCG tend to belong and the work culture can be very demanding as well. So, if you like a good challenge and can keep up pace, then this is the ideal workplace for you.
Over the years, the Boston Consulting Group has earned its reputation as being one of the top consulting companies to work for because of its high employee satisfaction turnover ratio. People that work at BCG are often very happy with the work environment and gel well with the other members.
BCG focuses more on innovative thinking and creativity as well as follows a bottom-up approach when it comes to client and employee engagement. So, if collaboration is your thing, this company is the right place since it epitomizes a positive working atmosphere.
It has many programs that prioritize and focus on diversity and inclusion (which includes diversity internships). Moreover, the company has established and proper policy agendas for the various groups of people including women, minorities, and of course, veterans.
When it comes to the career growth at BCG, the progression varies based on timing and specialization. Moreover, responsibilities increase manifold with every promotion, and there are also opportunities to learn and develop while performing the day-to-day tasks.
#3. Bain & Company
The final name on the list of top consulting companies in the world is Bain & Company. This company was formed in 1973 by Bill Bain, a former employee at the Boston Consulting Group. Like the BCG, Bain & Company was established in Boston and has been known as a one client per industry business. It has more than 10,000 employees across their 59 offices and accepts clients in all sectors including private, public, and non-profit.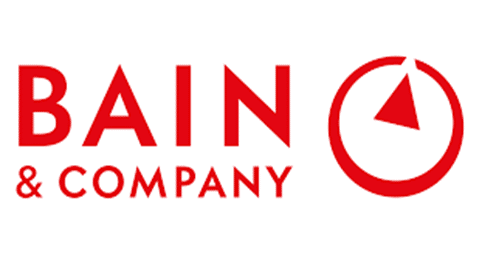 Why Work For Bain & Company
Known for its new private equity practice, Bain & Company has excelled and provided excellent results to all its clients. Due to this, there are a number of young enthusiasts who are waiting in the wings to be a part of Bain & Company. Below are a few reasons why.
When you compare the work-life balance of Bain with the other two consulting giants, its pretty much the same. Although, at Bain, the working hours can be a tad too long, but they are flexible to suit your needs. Moreover, travelling is a weekly affair while your workload can be unpredictable as this fluctuates according to the projects and individual client requirements.
Employees that work at Bain & Company are always satisfied because of the excellent and lively working environment. In fact, a few times recently, Bain & Company was ranked number one in the "best place to work for" category.
One of the key aspects at Bain & Company is that it allows individuals to give their inputs and have their say in company matters. Since its result-oriented, it ensures high performers to utilize their time wisely and avoid working for long hours.
There's a varied collection of consulting and non-consulting roles at Bain. Moreover, the career progression occurs with excellent performances over a span of time and the employee is rewarded with good incentives.
#4. Deloitte Consulting
Deloitte Consulting LLP is one of the world's most prestigious consulting firms going around. It is one of the big four accounting firms and has arguably the largest professional networks across the globe. Deloitte came into existence all the way back in 1845 by William Welch Deloitte. It was founded in London and further expanded its operation in the United States (in New York) 35 years later. Currently, Deloitte has over 335,000 employees stretched across 150 countries and territories.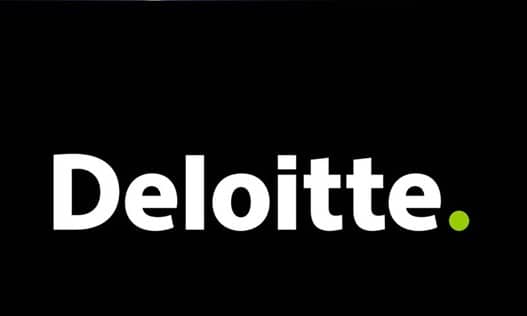 Why Work For Deloitte Consulting
Being one of the top accounting firms, Deloitte deals with other major services including Audit, Tax, Management Consulting, Financial Advisory, Risk Advisory, and Legal. It provides a host of services, which is why it attracts a big pool of individuals who are willing to embark on a journey with Deloitte. So, below are some reasons why people would love to work at Deloitte Consulting LLP.
When working at big firms such as Deloitte, long working hours are a give-in. But with long working hours comes frequent international travel, which helps in steadying the work-life balance scale.
The workplace culture at Deloitte is extremely challenging, but at the same the professional growth is rapid unlike in other similar firms.
Deloitte creates an unconventional atmosphere and is more youth-driven (focuses on young talents). Moreover, it emphasizes on working collectively as a team rather than have internal competition with individuals.
For working women, Deloitte is perhaps the best place to work at. In fact, quite recently the company was named as one of the best workplaces for women.
The company has a very structured career development pathway with around 6 roles in total. An individual working at Deloitte would have to spend at least 2 to 3 years at one level before moving up the hierarchy.
#5. PricewaterhouseCoopers
PricewatershouseCoopers (more commonly known as PwC) is a multinational business that offers top-notch professional service to clients since its inception in 1998. It provides assurance, advisory, tax advisory, strategic consulting, and tax controversy services, as well as data and analytics, management consulting, financial advisory, actuarial, and legal services. Moreover, the corporation has its headquarters in London, United Kingdom, and has over 250,000 employees globally. Furthermore, it operates through a network of firms in 158 countries and 743 locations.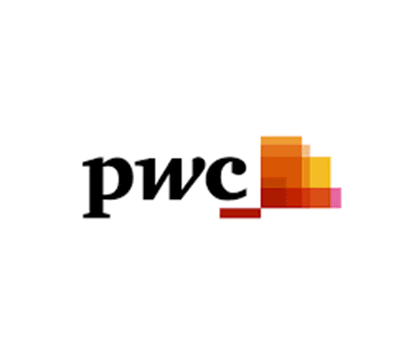 Why Work For PricewaterhouseCoopers
PricewaterhouseCoopers is regarded as the second largest professional services firm in the world, and it is also one of the Big Four auditors, according to the Financial Times. It has a huge network that is spread all over the world, and makes it one of the top draw companies to work for. Hence, we've churned out a couple of reasons why PwC is good to work at!
Work-life balance at PwC can get hindered due to long working hours, but there's a lot of traveling that takes place, which could be good for those employees who love to travel.
PwC is a great place to begin your consulting career. Its multi-sector initiatives and interdisciplinary teams allow consultants to quickly gain meaningful exposure.
One of PricewaterhouseCoopers' principal differentiators is its entrepreneurial and open-minded business attitude. This kind of culture is essential to high-level consulting.
It presents a multitude of world-class resources for disabled employees. Moreover, its dedication to diversity is reflected in its supplier network and sourcing policies.
Mentorship plays a big part of PwC at all 6 levels (starting from an associate to ultimately becoming a partner), but it can take a fairly long time for people to get promoted.
#6. Ernst & Young (E&Y)
Ernst and Young is a multinational professional services corporation that has its headquarters situated in the United Kingdom. This global reputed company provides professional services including consulting, assurance, tax and transaction services which help in solving their client's toughest challenges and build towards a better working world for everyone. Moreover, E&Y was established in 1989, and since then, it has global personnel of more than 260,000 individuals spreading across 700+ offices in about 150 countries.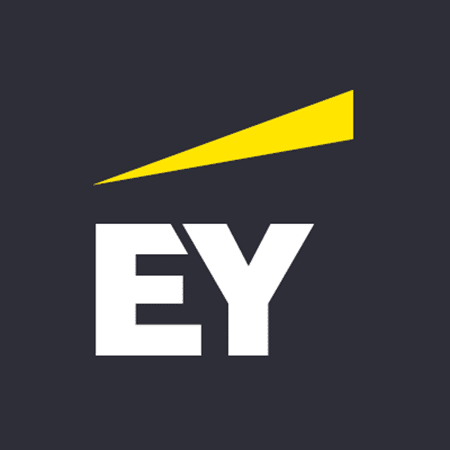 Why Work For Ernst & Young
Ernst and Young or E&Y as it is more commonly known as is one of the "Big Four" consulting firms. And since E&Y is regarded as one of the big firms in the consulting industry, several individuals are eager to work there. So, we've jotted down some key attributes that make E&Y a top place to get your consulting career started.
The company values flexibility and work-life balance, and emphasizes less on travel and "face-time". Also, there are a variety of remote working options available.
Due to the strong ties between team members and the executive direction's general acceptance, employee satisfaction at this consulting firm is relatively high.
A friendly, helpful, and resilient culture sets Ernst &Young apart from other consulting firms. The emphasis on assistance and teamwork is regularly highlighted as one of the top reasons to work here. Moreover, senior managers and partners support an open-door approach that encourages cross-organizational feedback.
Encouraging cultural exchange between employees, especially between US and EU-based consultants, is one of the benefits of this global workforce. As a whole, the company values a diverse workforce and a welcoming work environment.
Employees benefit greatly from the systematic form of promotions, which helps to reduce ambiguity while also offering clear, intelligible career goals for them. Bonuses and promotions are given out based on how well you perform in comparison to your colleagues.
#7. KPMG
KPMG is a British-Dutch multinational professional services network that provides top draw services to clients in three specialized fields; namely – audit, advisory, and tax. The company was incorporated in 1987 and afterward amalgamated with other multinational corporations. "KPMG" is an abbreviation for "Klynveld Peat Marwick Goerdeler", who happen to be the four people who started this firm – Klynveld Kraayenhof, William Barclay Peat, Marwick Mitchell, and Klynveld Main Goerdeler. It has its headquarters in Amstelveen, the Netherlands, and has around 236,000 employees worldwide.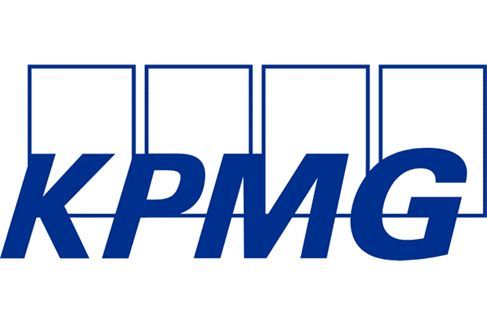 Why Work For KPMG
KPMG is part of the "Big 4" consulting firms and it's recognized for its depth of experience in outsourcing advice. It has also been named as one of the global leaders in risk management. Thus, working at KPMG would be the perfect stepping stone for people with ample amounts of expertise in audit, advisory, and tax. So, let's take a look at a few striking features of what working at KPMG would really be like.
KPMG places high importance on employee health and well-being benefits. Employees also have the option of working from home or taking a sabbatical.
Employees are generally very happy at KPMG. And that is reflected in the desirable bonuses, pay scale, work-life balance, and honest supervisor evaluations.
Communication transparency is a key cultural differentiation at KPMG. Feedback is regular and comprehensive, and constructive criticism is encouraged in the problem-solving process. Moreover, global and international flair helps retain talent.
The company's corporate responsibility extends beyond inclusive hiring and development programs to areas such as environmental sustainability and human trafficking.
For building a strong early career, KPMG is the real deal with regard to other same-level consulting firms.
#8. Accenture
Accenture is a top consulting firm that is known for its management consulting and professional services such as strategy, digital, technology, and operations. The company was founded by Arthur Andersen in 1989 and was formerly known as Anderson Consulting. On September 1, 2009, Accenture was incorporated in Dublin, Ireland. It has over 569,000 employees worldwide and is well known in countries like the United States, India, and the Philippines.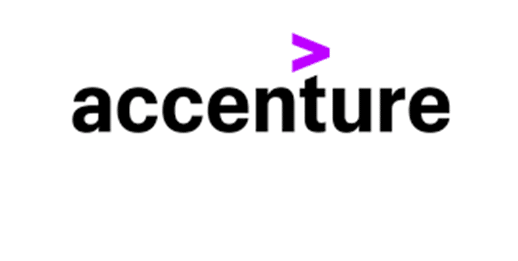 Why Work For Accenture
Accenture is a top company that focuses on C-suite consulting and is extremely selective when it comes to picking its clients. Thus, working at Accenture can be a great opportunity for many, especially if you miss out on the MBB consulting firms. So, let's delve into some of the reasons why working at Accenture is good for your career.
The working hours at Accenture are extremely flexible and with remote working becoming an option, it has opened doors for many candidates to explore. Moreover, working overtime at Accenture is considered an option and there are many employees, especially the successful consultants that opt for it frequently.
At Accenture, there are immense opportunities for employees to develop and hone their key skills, especially in the technology-laden areas. And because the opportunities are in abundance, the employee satisfaction ratio is on the higher side of the scale.
The working hours at Accenture can be very demanding, but with robust training programs and a fun-filled company atmosphere, it surely eases everything out.
One of the main attributes of this company is its diversity. It has a workforce that comprises approximately 40% women and close to 50% Caucasian.
There is immense career growth at Accenture with approximately 8 to 9 roles in total. The progression is pretty direct and focuses more on developing young blood (talented youngsters).
#9. Roland Berger
Roland Berger is an international management consultancy firm that was founded in 1957. Its main office is headquartered in Munich, Germany, and has around 52 offices in about 35 countries. This firm has over 2,400 employees globally and is regarded as a key player in developing Asian and European markets due to its private equity practice. Moreover, Roland Berger is known for strategy, corporate development, and corporate finance consulting in areas such as automotive, energy, and capital goods.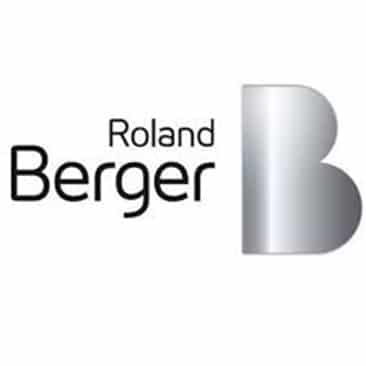 Why Work For Roland Berger
Roland Berger is regarded as a top consulting company, especially in Asia and Europe. And although their network expansion is relatively lesser than other bigger firms, there are still people out there who would want to work for Roland Berger. So, let us take a look at a few key features that make Roland Berger what it is!
The company is in full support of a proper work-life balance for its employees. Flextime is available at Roland Berger and it also has integrated the concept of the sabbatical into staffing policies (lasting between 1 to 6 months). Furthermore, it is one of the very few top consultancies that offer part-time positions.
Employees working at Roland Berger enjoy an excellent working atmosphere and have always been satisfied by the way the company functions. Moreover, the employees receive good benefits and a good pay and are praised for good work as well.
At Roland Berger, everyone works as a team and senior consultants act as mentors to the young consultants. This helps the younger consultants learn and grow on a day-to-day basis.
As per the company's business model, diversity in language and cultures are extremely essential. Also, the company holds special hiring events that focus on expanding the community with more women and LGBT employees.
The career growth at Roland Berger depends on the learning and development of that individual. Regular performance reviews are carried out so that the employee understands how to reach their career goals and also to move up the career ladder, which includes 6 steps starting from a junior consultant to becoming a partner.
#10. Oliver Wyman
Oliver Wyman is a management consulting firm that provides professional services in banking and finance. It was originally founded in 1984 by two former Booz Allen Hamilton partners, Alex Oliver and Bill Wyman, and with its headquarters in New York. The company's present form came into effect in 2007 when Oliver Wyman joined with Mercer Management Consulting and Mercer Delta to become one firm, i.e., Oliver Wyman. Moreover, the consulting firm has approximately 60 offices comprising of more than 5000 employees all over the globe.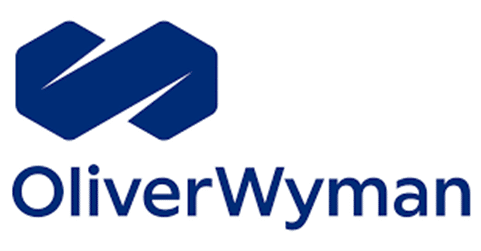 Why Work For Oliver Wyman
Oliver Wyman is one of the well-known consulting firms that have a strong network of business connections in Europe, North America, the Middle East, and the Asia Pacific regions. With such a wide networking base, Oliver Wyman is an excellent consulting firm to work for. So, let's skim through some reasons why Oliver Wyman could be the right place to work at!
Oliver Wyman is filled with a lot of exciting global prospects, which is why the working atmosphere could be intense. Moreover, the company focuses on financial services, so if that's your thing, you'd love to be a part of the organization.
The working vibe at Oliver Wyman is absolutely wonderful as most of the consultants that have worked there have praised the working environment and termed it as very "supportive".
Consultants that work at Oliver Wyman need to work really hard to get noticed, but they adapt quickly to the various responsibilities they are given and get recognised for their work.
The diversity policies at Oliver Wyman are praiseworthy. Geographical flexibility is allowed with immense exposure to various other cultures that you'll not find anywhere else.
Past experience and current performance along with time spent in a given role will determine your career growth progress at Oliver Wyman. In other words, the company follows a performance-based model to evaluate the career progression of its employees.
#11. L.E.K Consulting
L.E.K Consulting is a management consulting firm that was established in London in the year 1983 by three former Bain & Company partners. The company gets its name from the initials of the three co-founders James Lawrence, Iain Evans, and Richard Koch. L.E.K consulting operates principally in certain areas that include corporate strategy, mergers and acquisitions, and operations. Moreover, the L.E.K consulting headquarters is situated in Boston, Massachusetts and overall, it has around 1600+ employees worldwide.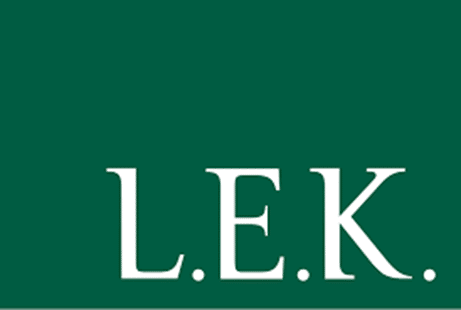 Why Work For L.E.K Consulting
Lawrence Evans Koch Consulting is known for its leadership in life sciences and healthcare. Furthermore, the firm became the first global management consulting firm to reach carbon neutral status. It is one of those firms that is very selective in its approach and was named as one of the hardest companies to interview for. But despite all that, it is still one of the top consulting firms to work for, and below are some reasons why!
The workload at L.E.K consulting can be a lot, but employees get rewarded with high bonuses and great benefits and perks such as healthcare.
At L.E.K consulting, the prospects for skill development are well-acknowledged, particularly among those who have a lot of interest in biotechnology and pharmaceuticals.
The firm operates in a highly competitive, associate-heavy case team structure. Thus, incoming MBAs are told to take up management responsibilities right from the get-go. It can be challenging for some, but the opportunities are extremely rewarding.
Diversity is a crucial part of the firm's management strategy, and it has a bunch of well-known programs for encouraging diversity in leadership. It is one of the best-known companies when it comes to giving benefits to same-sex partners.
E.K consulting is a great place to begin a strategy consulting career. It gives consultants a comprehensive operational and strategic knowledge base. Furthermore, there are a number of opportunities to rise up the ranks and gain experience. And as far as promotions at L.E.K are concerned, it is based solely on tenure.
Further Thoughts
All the above-mentioned companies are regarded as the top consulting firms in the world. These firms are not only known for providing top-notch services to clients but also at the same time, they nurture and value their employees like no other. So, working for any of them would be absolutely incredible, to say the least. And yes, getting into these top consulting firms is by no means a walk in the park. But the deserving candidates who do end up working at these big consulting firms, are surely going to enhance their skill set and move in the right direction in their careers.
Please Note: This article was written and compiled with the help of various sources and reference article links such as the following –
https://www.caseinterview.com/top-consulting-firms/
https://www.mim-essay.com/top-consulting-firms-in-the-world/
https://firsthand.co/best-companies-to-work-for/consulting/vault-consulting-rankings-top-50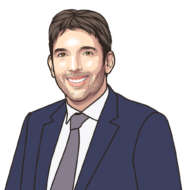 Laurent is the Chairman and Co-founder of Consulting Quest. Focused on greater value creation, and being thoroughly familiar with Consulting, Laurent has sourced and sold millions of dollars worth of Consulting over the course of his career. Prior to joining Consulting Quest, Laurent was Executive Vice President Oil and Gas at Solvay and Senior Partner Transformation at Oliver Wyman.