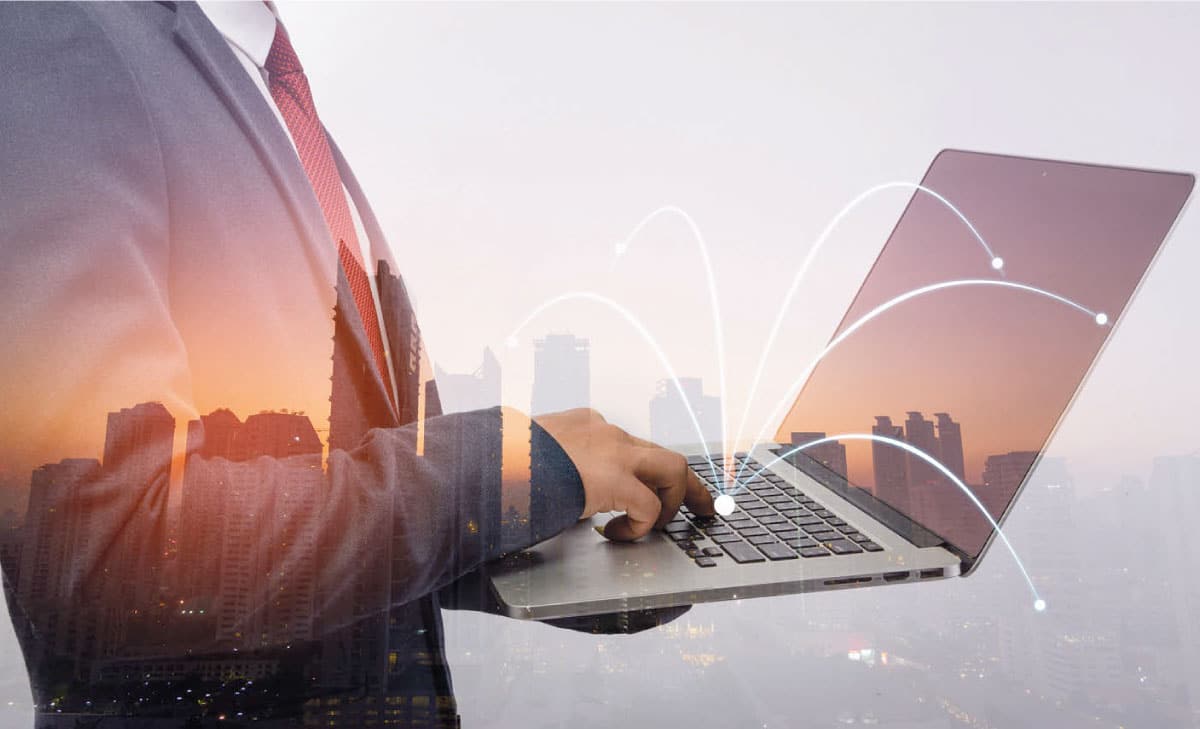 Top 6 Trends in Procurement Today and Why Embracing Digital Transformation is the Way to Success
"It is bad procurement policy to unilaterally lock itself into one set of technologies." – Tom Schatz
Procurement is a truly dynamic category today. Did you know that Cloud Technology, Cognitive Procurement, Blockchain, and many new digital trends are changing the way we look at the category and how Procurement is organized and executed?
We will take a closer look at some of the exciting new trends and see how they really shape up Procurement today. And try to see where they will take us in the future.
Read also...
You are moving forward with the project and close to making a final selection of your Consulting provider. Based on the proposal assessment described in one of our previous articles, you should now have a good sense of what the Consultant can do for you, on paper.
Where we are today –

Companies are getting better at purchasing. But procurement remains a labor-intensive activity with lots of data and paperwork to handle. While the digital transformation has started in many industries and functions, procurement is still lagging. However, there is a much brighter future on the horizon – Digital technologies are on pace to automate most routine procurement processes within the next few years.
The Procurement function has already initiated a shift from tactical procurement to strategic procurement, and the digitalization could act as a boost to project procurement at the C-suite table.
When the boring activities of procurement like contract management, or RFP process management are taken care of automatically, the core business for procurement revolves around strategic sourcing and supplier relationships. The Procurement executives can bring more value in their daily interaction with internal clients and suppliers, and thus develop a closer collaboration.
Why embracing the digital transformation of the Procurement function is the best way to go –
The digital transformation touches all sectors and functions. And it's important to be clear on what the digital transformation entails.
Digitalization is the process of employing digital technologies and information to transform business operations. Automation has a big part in digitalization, where some elements of the processes are now done automatically. The processes are digitalized.
Digital Transformation is the overall strategy of a company that is embracing digital and leading as a consequence of both digitization and digitalization projects. The company or function is engaged in a digital transformation.
The End-to-end Procurement process can be divided into several activities such as Spend Analysis, Procure-to-Pay or Financial Performance, Contract Lifecycle Management
And as we move towards cognitive procurement, now it is possible to automate these activities.
Spend Analysis
Do you know how much you are spending on consulting?
For the Consulting Category, the secret is to be able to cross both the financial and the performance metrics at the project level.
Many digital platforms are now enabling a fine analysis of procurement and process data. They turn your raw procurement data into actionable insights. Most platforms allow you to slice and dice your data per region, category, supplier, and organization.
Supplier Management
Supplier Relationship Management for Consulting is crucial. Linking Consulting Performance to your Preferred Supplier List and your Supplier Relationship Management is the first step to Category Management.
Supplier Management systems offer the possibility to onboard your suppliers, identify and manage your preferred suppliers, mitigate supplier risk, and implement continuous improvement. The SRM is often included in Procure-to-Pay and Source-to-Pay suites.
Negotiations & Decision
Negotiations & Decision systems are rarely stand-alone solutions, but rather integrated with Strategic Sourcing or Source-to-Pay Solutions. They help enable bidding through real-time auctions or reverse auctions to stimulate competition among your providers.
Contract Management
Contract Management systems integrate contracts into the spend management process. They allow buyers to generate contracts from templates, automatically populate supplier information, and share documents using Word or DocuSign tools. They provide visibility and history during the life of a contract and manage expiration alerts. They are often included in Procure-to-Pay or Source-to-Pay suites.
Procure-to-Pay
Using a Procure-to-Pay solution for the Consulting Category can be instrumental in centralizing the spend management, and implementing demand management. Workflow management will have to be customized to follow your organizational structure.
Procure-to-Pay solutions are all-in-one solutions merging Procurement, Invoicing, and Payment as well as Cash Management in one integrated platform. They usually include a catalog of products or suppliers, purchase order and requisition management. They also manage the approval workflow and discount programs.
Financial Performance
Tracking and Reporting Savings is important for Procurement Teams but can be tricky when it comes to consulting. You want the best consultant at a competitive price, but most of the benefits are in the value you will get from the project itself.
Financial Savings Management Software and Financial Performance Solutions replace the manual process of spreadsheet inputting, project tracking, and savings estimation linked with the activity of procurement teams. It captures savings from inception to confirmation and allows real-time forecasting and reporting.
With technology changing at a rapid pace and procurement practices as well, Companies need to rely on innovation to successfully compete. Implementing the latest procurement trends will help businesses capitalize on new opportunities.
And here they are,
Top 6 Tech Trends Affecting Procurement to Pay Attention to –
1 –  Simplicity
While there are new complex technologies and complex benchmarks, the goal is to simplify processes and improve overall efficiency. Streaming cash flow, business operations, customer services, and much more.
2 – Nearshoring
Reducing costs has a new destination now. Offshore operations might be becoming a term of the past. Nearshoring is a new procurement trend giving companies a chance to exploit domestic opportunities, and have more control of procurement and the supply chain functions.
3 – Blockchain
Data blockchain is gaining more and more power as supply chain and procurement decision are all based on data. This revolutionary technology will change the business-to-business transactions, and offer a high level of efficiency with cryptography, eliminating the role of the central trust authority in the process.
4 – Could Technology and IoT
Cloud-based technologies and IoT are helping erase the physical boundaries and create a centralized system increasing the efficiency and productivity of the supply chain and procurement function.
This procurement trend is expected to give rise to the popularity of SaaS applications and encourage even small businesses to benefit from that.
5 – Procurement and Supply Chain Collaboration
Collaboration as a procurement trend is growing across all industries. As a part of their strategic move, businesses focus on collaboration between business functions, procurement and supply chain.
6 – Social Responsibility
Corporate Social Responsibility is a hot trend that is gaining momentum. Businesses are now expected to roll out programs that include sustainability practices. Savvy and well-informed consumers today prefer brands that are environmentally and socially conscious.
Where does your organization stand today
in implementing the best new tech trends in procurement?
We will be happy to discuss any questions you might have,
in optimizing new technologies to serve your goals and strategy better.
Hélène Laffitte is the CEO of Consulting Quest, a Global Performance-Driven Consulting Platform and author of "Smart Consulting Sourcing", a step by step guide to getting the best ROI from your consulting. With a blend of experience in Procurement and Consulting, Hélène is passionate about helping Companies create more value through Consulting.