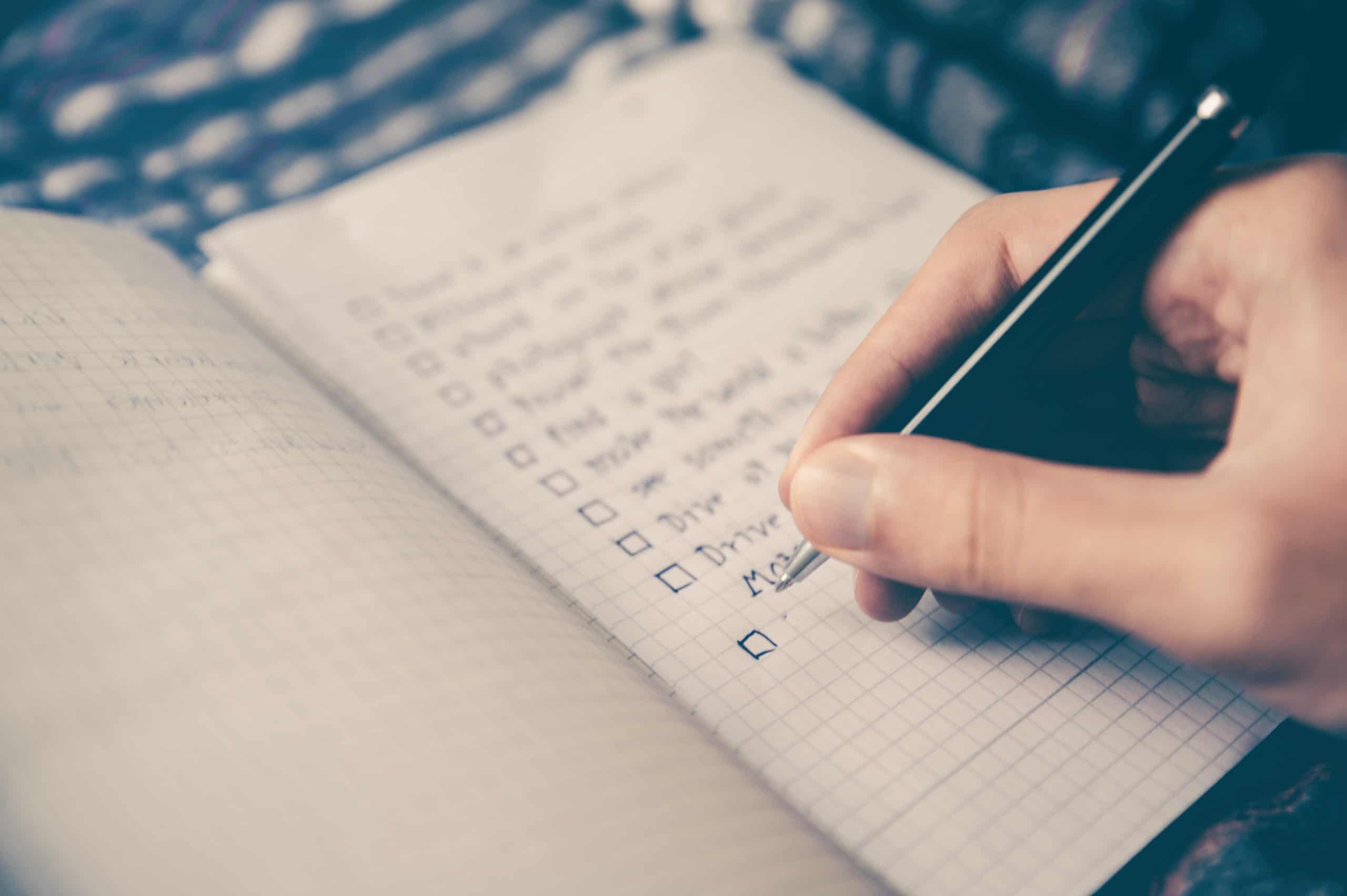 What is an RFP and why should you care?
​What is an RFP? Well, to achieve better results and a larger return on investment, it is essential to plan purchases ahead of time. When making a large-scale acquisition, whether you're a business or a member of the government, a request for proposal (RFP) is ideally the first step.
When it comes to the consulting industry, it will not be an exaggeration to say that successful consulting projects start with the right request for proposal (RFP).  An RFP for a Consulting project is similar to a script for a film. Just as a good movie script makes up the skeleton of the entire story of the cinema, the RFP acts as a foundation stone of the entire project. Aside from the general scope, the Consulting RFP carries the same weight in terms of putting your project on the right track and delivering the value you expect.
But what is an RFP, and why should you really care? To understand the significance of RFP in consulting, you'll have to first learn about the various aspects of RFP.
What Is An RFP?
An RFP for consulting services is a document that covers all of the project's details, as well as the expectations and requirements of the customer. It's a crucial component of the selection process since it gives consultants a clear scope of work and helps them decide whether or not they want to work on this project. The RFP should include a detailed description of the client's objectives and issues, as well as recommendations for how the consultant will be rewarded and any other special criteria.
An RFP generally follows a request for information (RFI), which enables a business to determine whether the services and capabilities of a consultant or a consulting firm correspond with their requirements. An RFI assists in determining whether the consulting firm is the correct type, has the necessary capabilities and quality controls to supply the right services, and operates in a manner that is consistent with the client's company culture.
Why Does RFPs Matter?
The RFP is an extremely important document and you should always write an RFP for consulting, even if you don't intend to launch a bid. Let's take a look into some of those factors that add to its importance.
#1. Maximizes your consulting success
The process of creating and issuing and RFP can really help you better understand your own project, including the components needed to finish it successfully. By preparing an RFP, it allows you to gain a deeper grasp of your specific requirements. This contributes to the project's success and maximizes your consulting success as well by ensuring that these requirements are met.
#2. Provides a blueprint for consultants
The single biggest objective and importance of an RFP is to provide your prospective consultants with a clear picture of your needs and issues, and the desired outcomes. The blueprint allows the consultants to understand what needs to be done, and how to go about it.
#3. Helps to meet long term strategic goals
An RFP helps you to plan ahead in a strategic and efficient manner. Thus, it assists in meeting the company's long term strategic goals because the plan of action is already prepared and you just need to abide by it in order to fulfill the desired goals of the company.
#4. Makes bidding easier and saves time
The RFP process assists consultants in preparing proposals based on specifications provided by potential clients, saving them both time and money! Furthermore, RFPs contain well-founded information regarding the duration and complexity of projects, making bidding easier. Furthermore, having defined expectations makes it easy to compare offers fairly.
#5. Helps you gather data about the firm
RFPs are important because they allow you to obtain information about the company. When you work with a company you're familiar with, it is less important because you already know what they'll do. But when working with a new consulting firm, it is a great opportunity to learn about their methodologies, references, and resources.
Thus, that is a wonderful method for getting to know the company. However, this may not always result in getting the project, although you might end up collaborating with them on another project.
#6. Helps define the standard for performance evaluation
An RFP is also excellent in defining the standard for performance evaluation. When evaluating a consulting firm's performance during a project, it's critical to establish expectations from the outset. Thus, you have a standard against which to measure.
What Are The Key Elements of An RFP?
Now that you know what is an RFP, its purpose and significance, and why it matters, you must be interested in knowing what the key elements are. To understand the key elements of an RFP, you will need to ask three important questions. One, based on the context. Two, based on the requirement. And three, based on the RFP process itself.
So, the key elements of an RFP would be:
Based on the context – Why are you commencing this particular consulting project and what are your primary expectations?
Based on the requirement – What is the justification for this project, what are the objectives, and what are the anticipated outcomes?
Based on the process – Who will be their point of contact, and how will the sourcing process be carried out in its entirety?
Moreover, there are other elements to consider as well. Read this article on the importance of the other elements in your consulting RFP – the 8 points to consider.
Why Should You Introduce Your Company In An RFP For Consulting Services?
Depending on your familiarity with consulting companies, you may want to include more information about your firm, business unit, or department, as well as how it fits into the wider plan. When bringing new players to the competition, it can be an excellent approach to level the playing field. For the Consultants to find potential comparable projects and clients in their past experience, they must first understand the background of the organization.
Start with a high-level overview of your business, including your sector, geographic footprint, a portion of your company's history, and some financial data. The purpose of this part is to provide the consultants with an overview of your company.
The next step is to describe your company and/or department. You need to include any essential information for the project, such as your footprint, organization, reporting lines, and so on.
Finally, if appropriate, you can discuss some of your long-term strategic goals to assist the consultants see how the project fits into your overall strategy.
Closing Thoughts
The importance of an RFP is huge; in fact, it is a make-or-break factor for a consulting project, and hence, you really need to care and put a lot of thought as well as your time and effort in order to prepare best-in class RFPs to stand above the rest. Yes, it is time consuming, no doubt. But the end result is what makes it all worthwhile.
To learn more about RFP for consulting services, have a look at this definitive guide!
Choose the best next step for you
Buy the Book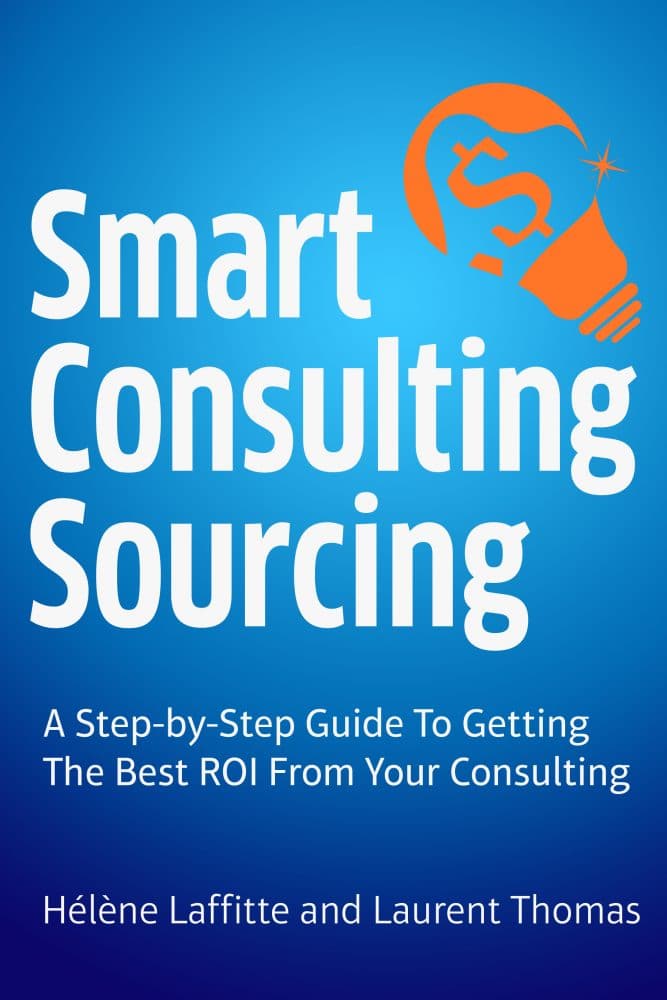 Talk to us
Ready to get started on your next project? Need a fresh point of view? We will be happy to help. Please give us a call today, at no obligation to you
Hélène Laffitte is the CEO of Consulting Quest, a Global Performance-Driven Consulting Platform and author of "Smart Consulting Sourcing", a step by step guide to getting the best ROI from your consulting. With a blend of experience in Procurement and Consulting, Hélène is passionate about helping Companies create more value through Consulting.