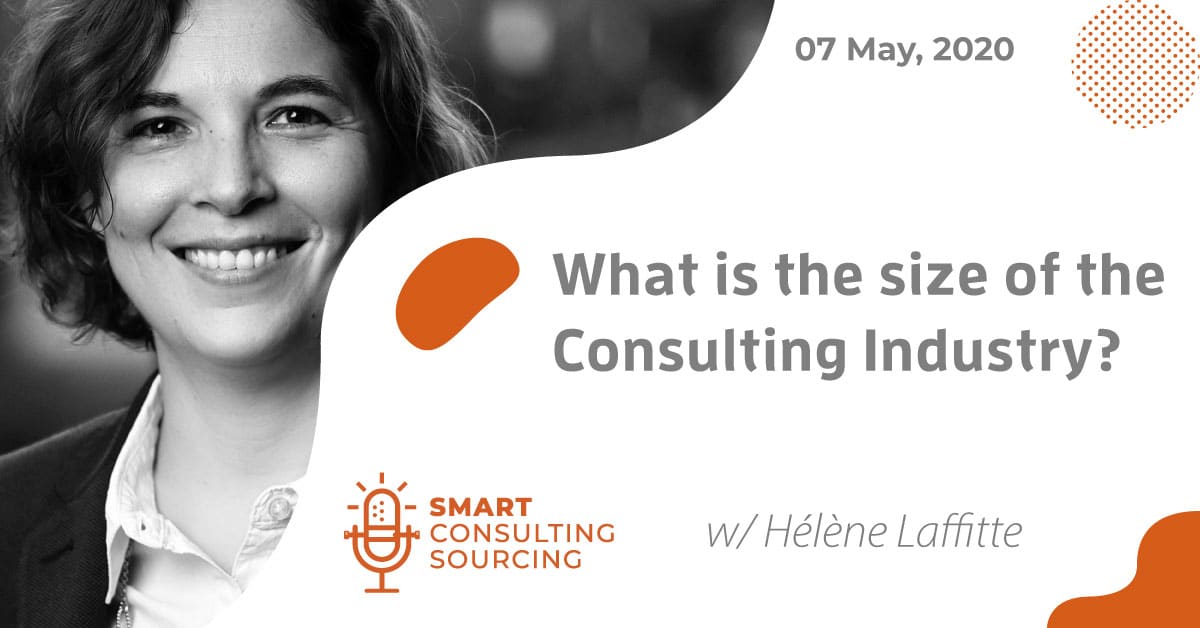 People often wonder how big the consulting industry is. And there are many ways to answer this question. Just as there are many ways to look at the market.
On this week's Smart consulting Sourcing podcast, Consulting Sourcing Expert Hélène Laffitte gives the keys to approach the complexity of the consulting market.
Key Takeaway: Consulting is a dynamic $250B market growing globally at 6% and expected to break $300B shortly. It presents an unusual distribution profile with a high number of large consulting firms and small consulting firms and a limited number of mid-sized companies linked to the intense M&A activity (U-shape).
Hélène Laffitte is the CEO of Consulting Quest, a Global Performance-Driven Consulting Platform and author of "Smart Consulting Sourcing", a step by step guide to getting the best ROI from your consulting. With a blend of experience in Procurement and Consulting, Hélène is passionate about helping Companies create more value through Consulting.