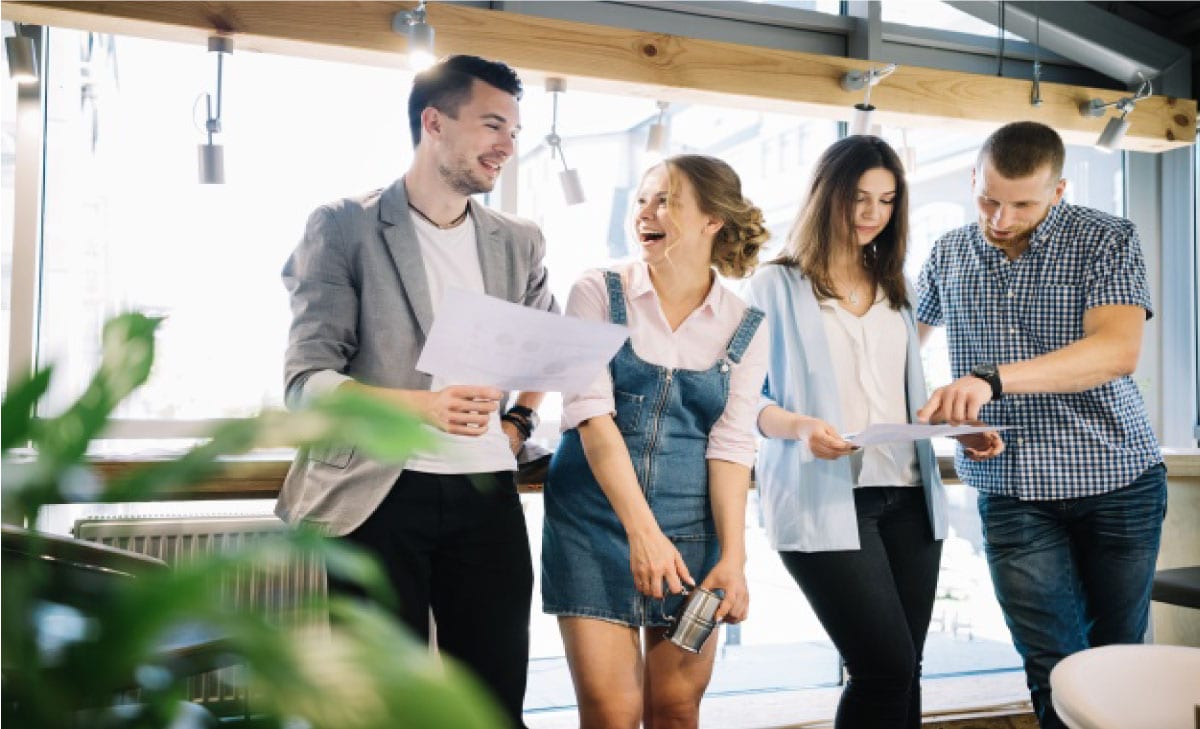 Why You Need Consultants Passionate About Your Project ? And The Best Ways to Measure the Value they bring
In this post, we would like to talk about two extremely important elements that determine the project's success. Passion and value created.
"One person with passion is better than 40 people merely interested." – E.M. Forster
The type of Consultant you decide to hire should not only be based on the right expertise and experience, but their passion and commitment to deliver the best value.
Being truly passionate and dedicated to your work can make a big difference in the level of success you achieve. Choosing Consultants for their experience and expertise is one thing, but also their personal commitments and genuine passion for your project is something that plays a huge part.
We are all aware of the belief that passion is particularly valuable for small businesses, and entrepreneurs, but it's equally important in big organizations and Consulting as well.
There is no substitute for passion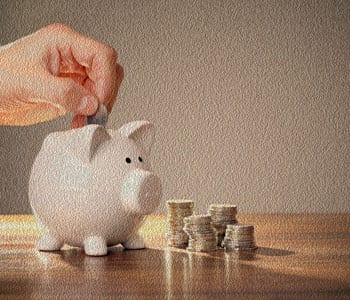 The importance of information in planning and managing your Consulting projects cannot be overstated. Information is essential for the success of any endeavor. And naturally, whoever has the upper hand in the game, has the best chance of winning. So how to launch a Consulting project with success?
And here are 3 Fundamental Reasons why choosing to work with people truly passionate about your project can make a big difference:
Before you launch your next Consulting project, you need to review some critical aspects, such as:
1.  Knowledge can be always expanded –
Knowledge and expertise on the niche subject is a definite requirement when choosing a Consultant for a project. But there is always more to learn. And it takes great commitment and passion for keeping learning. And generally, we live and learn throughout our entire lives.
2. Passion often wins over obstacles –
No matter how well we plan projects, there will always be room for surprises. And life itself, in general, can never be predicted. Issues and difficulties we haven't plan for can quickly arise. Individuals and teams that have a passion for seeing the project succeed, will be more resourceful and tenacious when the going gets though.
3. Passion improves performance –
Or simply put, when you love the work and the project, you are more likely to do your absolute best. This is the kind of attitude that gets you to the finish line, the attitude of winners, and the one that produces the best achievements.
Assuming you found the best Consultant for your project.
Here is how best to measure the value created by Consultants:
Too many companies are thinking about consulting as additional resources or through the lens of the project they are working on. And few executives have a clear view of the value Consultants provide. The added value brought in by consultants can be classified into two main Categories –  Technical and Political
1. Parameters of Technical Added-Value .
Technical added value best corresponds with know-how in specialized professional fields. A seasoned expert in their area has decades of experience and can undoubtedly provide great benefits by working for your organization.
Providing Outside Knowledge – Derived from the wealth of their professional experience, Consultants possess rich information on customers, products, markets, and competitors. They can perform surveys, reach out to experts, and leverage their analytical power in ways unaccessible to clients. Indeed, the more consultants are specialized, the higher the chances they have faced similar issues or worked on adjacent problems. They provide a benchmark, state of the art elements, and perform maturity assessments.
Accurate Problem Diagnosing a Problem and Solutions –  Often, the problem an organization struggles with, is how they 'see' the problem. Misdiagnosed problems will further complicate the situation. And often lead the team in the wrong direction. Finding a solution being therefore much more time-consuming and expensive.
Ability to frame and analyze an issue leads to structured problem solving and accurate and effective recommendations. A Consultant will normally gather, analyze treasure trove of information, and present it in a way that enables Executives to make effective and optimal decisions for the company.
Assistance in the implementation of a solution – Consultants can successfully offer help with facilitating the generation of a capability improvement roadmap as well as Securing/Accelerating the execution – Projects Management; Additional dedicated resources; Increased expertise level are all elements of the execution which is the crucial stage to achieve the expected impact.
Audit of management practices – that includes analyzing performance; adherence to processes and policies; and also providing an independent assessment.
2. Parameters of Political Added Value .
In any organization, regardless of how big or small it is, there is always politics and political games at play. That, unfortunately, can create tension, and cause friction between various interests, departments, groups or individuals. And Executives are especially affected by these dynamics. Consultants, however, can effectively contribute to smoother processes, introduction, and facilitation of new measures, and much more.
Providing legitimacy of decisions – Consultants often can be used as a scapegoat in situations where the solution of a problem requires it. An Executive can justify a decision in question, and have the Consultant take the blame in case something goes wrong. It provides relief for the Management team and mimics the famous crime drama plot with the Consultant taking the 'bad cop role' to execute painful decisions.
Facilitating the convergence between stakeholders on a variety of issues and decisions – analyzing a situation, building alignment and improving relationships among key stakeholders, and improving decision-making process, can yield great benefits.
Acting as a Trusted Advisor – Playing a sounding board role to bounce ideas off of when CEOs can't discuss them with their teams, is a valuable practice. It might feel lonely at the top as CEOs cannot share everything with their Leadership team. Besides, the Trusted advisor will not have an agenda and can provide an unbiased second opinion.
Enforcing unpopular changes – Cost cutting projects or restructuring are a great example. Those can, of course, be led internally, but it can be difficult to find volunteers to be the executioner of tough decisions or to be the one recommending to cut this or that part of the workforce.
3. How to Best Measure the Value created?
Now that we've discussed the value added by working with Consultants, let's talk about the best ways to measure the value they created.
The Best Ways to Measure the Value Added by the Consultant are described below:
Measuring Tangible benefits
Tangible benefits have a direct impact on the P&L. They are easier to measure since they can often be evaluated in numbers
Increasing revenues: The work done with your Consulting Provider can improve your top-line with more Sales, better sales margins, or increase in market share.
Reducing costs: The Consulting project can also have a positive impact on your costs, both direct and indirect through improved efficiency, better organized and sourced purchasing, and more.
Avoiding Costs (or avoiding future waste): It is a more complicated evaluation. However, it is often possible to calculate the avoidance of cost due to an improvement in reliability, a better focus, or a Capacity increase (assets and workforce expansion).
Improving Cash/Working capital: Finally, financial measures such as cash and work capital improvement can also be considered as benefits from a consulting project, for instance, inventory usage and management, improved and optimized Payment terms, development of better Financing options and payment/credit terms.
Measuring the Intangible benefits
With no obvious method to date, it's easier to identify tangible P&L impacts. But there are other fields where subjective or intangible dimensions are measured. HR is an excellent example, with employee engagement, for instance.
Culture, Diversity & Inclusion, Talent management: There are numerous examples in management literature of how a new culture has improved innovation, how diversity and inclusion lead to better decision-making or how an efficient talent management system can help bring in and retain stellar individuals. All these results have an impact on the performance of your company, and on the value created by your team, even though it is difficult to quantify it precisely.  
Process and Systems Optimization: In the same way, optimizing your processes and systems can only lead you to serve your clients better, and thus create more value for your company. For instance, gaining a half-day on a 5-day process can allow you to serve 10% more clients with sane resources, which has a direct impact on your top-line, and little on your costs.
The long-term impact of the transformation program on the value of the company: If you launch a transformation program that moves an organization from a commodity player valued at x7 EBITDA to a specialty player valued at x10 EBITDA, you have naturally created tremendous value for your company and your shareholders
Ready to launch your next Consulting project? If you need help in selecting the best Consultant who can provide the most value, we will be happy to help you decide. Just give us a call today. We will be happy to be of any assistance. And provide you with valuable insights on how to maximize your project's chance of success.
Hélène Laffitte is the CEO of Consulting Quest, a Global Performance-Driven Consulting Platform and author of "Smart Consulting Sourcing", a step by step guide to getting the best ROI from your consulting. With a blend of experience in Procurement and Consulting, Hélène is passionate about helping Companies create more value through Consulting.