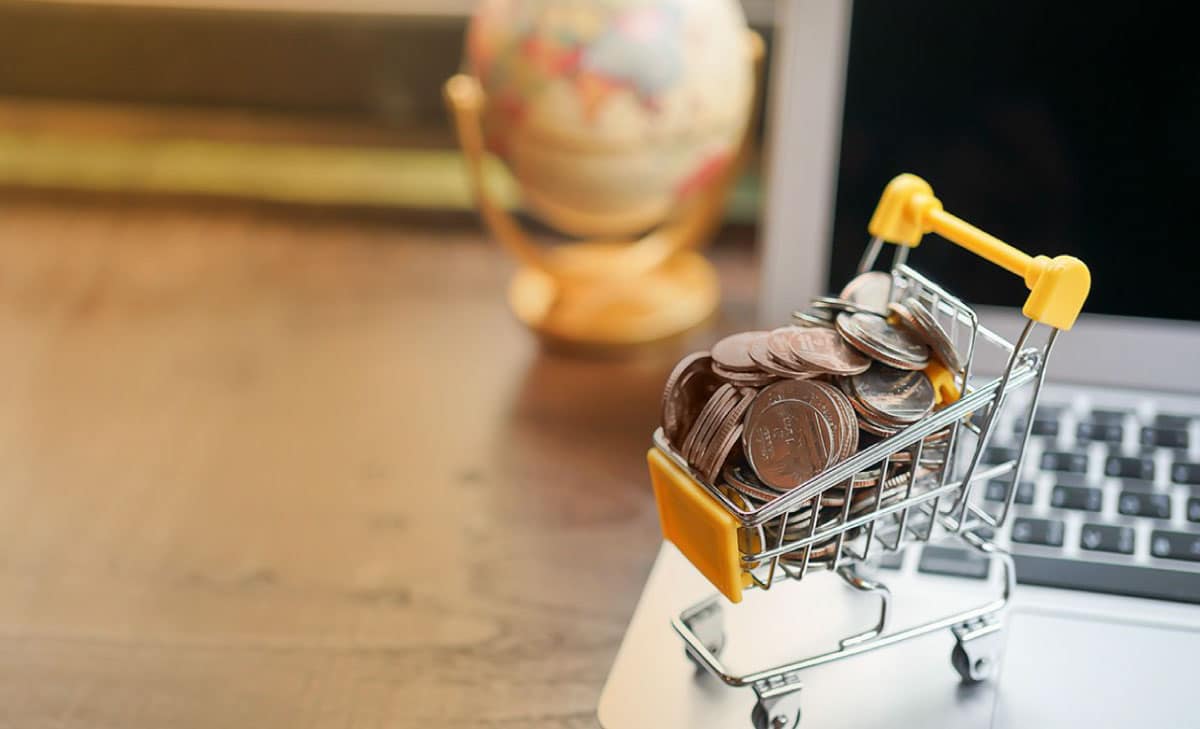 How to Avoid the Most Common Mistakes in Managing The Tail Spend – Top 5 Recommended Practices
"The paradox explored is that successful companies can fail by making the 'right' decisions in the wrong situations." – Clayton M. Christensen, 'The Innovator's Dilemma' book
Clayton Christensen is not referring specifically to the Tail Spend, but it is a well-known area for savings' possibilities. With the constant pressure on cost reductions and sustainable savings, many companies are starting to notice their Tail Spend, even in the Consulting Category.
The Tail Spend Defined-
The Tail Spend is the part of the spend that is not actively managed in a given spend category, and might still have an impact on the performance of the Company through COGS or S&A. It contains a small portion of the spend (usually less than 20%) but represents a large number of suppliers.
Read also...
Positive and mutually beneficial relationships with business partners, clients, and collaborators are an essential part of every project.
The Tail Spend Can Represent Significant Savings –

Companies often tend to neglect the small consulting projects, contracted directly by the business line managers. However, consolidated at the Company level, they can add up to 25% of the Consulting Spend.
Not much, you might say. But when the Consulting Spend can be 0.5% to 3% of the total revenue, any savings on this front can significantly improve your bottom line and delight your CFO.
The Most Common Mistakes in Managing the Tail Spend for Consulting-

The first question you can ask yourself to find out if you are managing your tail properly is: "How big is my tail? And what is in it? "
Mismanagement of the Tail Spend, independently of the category, usually involves the following elements:
A scattered supplier base
Decentralized purchasing behaviors where customers are buying on their own, and procurement is almost uninvolved.
A minimal supplier Qualification
No or minimal performance Evaluations
Limited or no category management
Consulting is no exception to that, however, contrary to other indirect categories, the absence of comparable elements and the diversity of the projects combined with the importance of interpersonal relationships can make it challenging to optimize and control.
Top 5 Recommended Practices to Avoid These Mistakes –
1. Consolidate Your Supplier Base with Caution –
One of the levers used to manage the spend is to consolidate the number of suppliers. Some companies have applied this methodology at the Category level. Suppliers have to be qualified for a given category, and the number of suppliers per category limited.
What starts out well can end up with a sound failure if you don't take into account the specificity of the Consulting category. If your sub-categories are not granular enough, you might end up with a handful of large one-stop shops. Price increase mechanically, erasing the savings made by the cleaning-up of the Tail Spend.
2. Effectively Manage the Variety of Projects –
To help you organize and manage the various projects, it's best to sort them out in 5 categories:
One-time projects are the core of your Tail Spend. They are usually small projects with a clear scope and little likeliness of sequel. (Think diagnosis or workshop facilitation)
Recurring projects are, most of the time, medium-sized projects designed with a repeat model. (Think pulse survey, voice of the customer, benchmarking, coaching)
You have certainly already seen one of these large projects designed in small chunks to fly under the radar. (Think one diagnosis per plant, any project reaching phase 4 and more)
Several business units or departments can contract small or mid-sized projects with similar scopes and methodologies. They can be performed by the same or different consultancies.
The consultants can also be used to bypass too stringent HR rules or compensate for lack of internal expertise punctually.
3. Successfully Tackle the Tail Spend –
To efficiently clean-up your Tail Spend, here are a few pointers:
Gather data on previous projects.
The main challenge for most companies when facing the Tail Spend is to clearly identify the projects in the tail and cluster them into manageable sub-categories.
If your organization is decentralized, you will need to get the support of the different parts of the organization to make sure that you have "clean data." If you haven't performed a spend analysis, maybe now is an excellent time to launch it.
Assess the performance of the providers.
Interview the project sponsors and leaders to identify high- and low-performers.
Recurring and duplicate projects are good candidates for strategic management and should not be treated as the tail. How about a frame contract on coaching or a cross-business-unit RFP for excellence programs or digital transformation?
Develop your knowledge of the local Consulting market.
An excellent way to keep control of the tail without spending too much time on the management is to have at hand a list of additional providers. By exploring the local Consulting market, you will be able to identify potential suppliers and develop relationships. That will allow you to be reactive when one of your business lines wants to launch a one-time project on a given sub-category.
Fine-tune the rules for the tail projects.
To maintain your Tail Spend reasonable, and make sure you are not building up another false tail, you need to set up workflows with the right agile check and balance and chase the false tail.
Use vendor management systems.
Use best-in-class systems to manage the one-off supplementary workforce. Automate the process to find, procure, and manage external talent in full compliance with your policies.
There are many other levers you could use, but the above selection should probably give you a good 80/20.
4. How to Kickstart a New Tail Spend Project –
Below we have listed a few proven steps you can take.
Evaluate the size of the prize
First compulsory stop on your journey: evaluate the potential savings and improvements to expect. We have stressed many times the importance of creating value. You need to make sure that there is more to gain with the project than what you are spending. It is the right moment to start gathering data about the different projects to build a solid overview of your Consulting Spend. Depending on the maturity of your Procurement practices, you can expect between 5% to 40% savings on your Tail Spend.
Once you know what to expect from the project, you can start implementing it.
Get the buy-in of key managers
One thing is sure – if your managers don't believe in your project, it will never happen. You need to develop a sense of urgency, or in other words, demonstrate why it is essential to launch and implement the project now.
Develop a compelling story to tell your key managers and convince them. What is the reason for this change? The size of the prize can be an excellent starting point. Usually, consulting projects are paid on OPEX, and Executives have a lot of pressure to decrease their expenses. Saving 10% of your Consulting bills can help reach their annual objectives, for instance. Leverage meetings gathering your top leaders to explain that small streams make big rivers. The efforts from all of them may seem insignificant taken separately, but altogether they are worth the effort.
Design the battleplan and confirm the stakes
Like any large project, you will need to define how you will proceed. It means having a project team, governance, and a clear work plan.
Also, start analyzing in detail the consulting spend and the past performance of your providers.
You can now refine the stakes lever by lever. Some of the projects that you led in the previous years were not strategic or redundant. You can probably take most of that part of the spend out of the equation. Grouping projects and negotiating on larger volumes can allow you to secure 10 to 30% of the costs.
Identify and involve the most impacted Executives
Some of your Executives will be directly impacted by the project; in particular, those who use Consulting regularly. Through your Tail Spend analysis, you will be able to identify the individuals or departments spending a lot on small projects. You can apply the same principles than the tail: what part of your executives spend 80% of your Tail Spend? These Executives are the ones you want to work with.
When you have identified the most impacted Executives, take the time to listen to them to understand why they are buying Consulting Services in small bulks. There could be many good reasons why they would work that way. Think broader than procurement itself. The roots can be in strict HR policies, local management decisions, regional culture, etc.
Formalize the case for change and the communication plan
Take a step back. You have created a sense of urgency in your top management team, defined your implementation plan, and worked with the most impacted Executives to design the right solutions.
You now need to organize your findings in a well-built case for change to minimize resistance to change and make sure you capture the most value from your Tail Spend projects.
5. Start small, go big, auto-finance-
Most successful companies start small. Of course, you want to adopt a medium-long term mindset to make the savings (and the change) sustainable. But modest quick gains can ease the way, in helping to convince the last irreducibles, but also to capture enough savings to have a self-paid project.
Ready to launch your next project?
Need a fresh point of view?
We will be happy to help.
Please give us a call today, at no obligation, to get the conversation started
Hélène Laffitte is the CEO of Consulting Quest, a Global Performance-Driven Consulting Platform and author of "Smart Consulting Sourcing", a step by step guide to getting the best ROI from your consulting. With a blend of experience in Procurement and Consulting, Hélène is passionate about helping Companies create more value through Consulting.