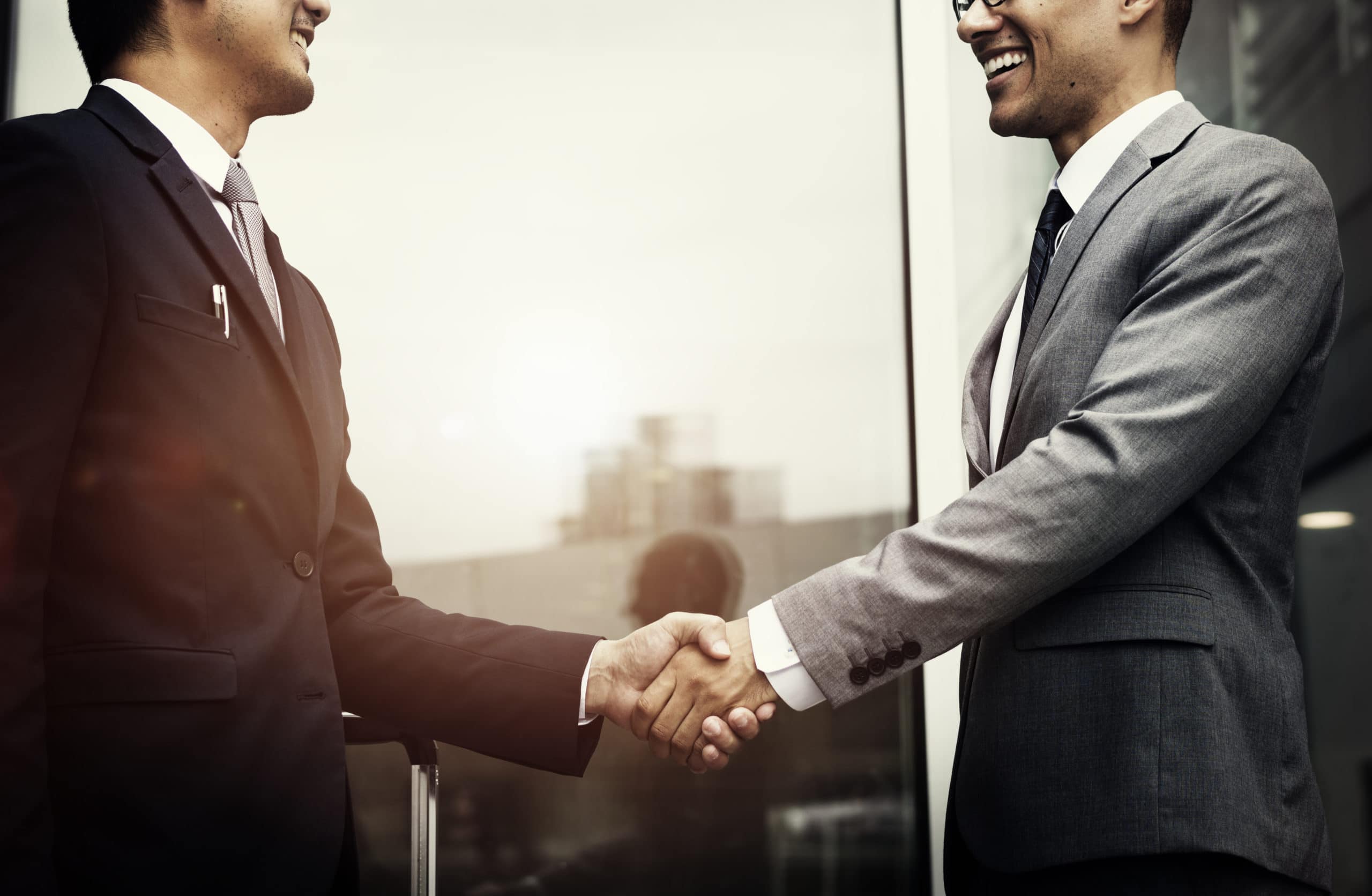 How To Easily Get A Job In Management Consulting?
Management consulting jobs are much easier to find now than around 20 years ago. With the advancement in technology and innovations, we can sit at home and search for a job in management consulting via the various job posting portals that we are blessed to have.
So, finding a job in management consulting is simply using these job search websites and various other available platforms. But online hunting and job boards are not the only way to find a job in management consulting. There are many different ways to go about finding a job in management consulting. So, let's dive straight in!
How To Find A Job In Management Consulting?
Landing an amazingly rewarding job in management consulting may be difficult but not impossible, provided you know where and how to look for them. Here, we'll share with you various ways to land yourself a job in management consulting.
#1. Online Platform & Job Boards
Perhaps the most straightforward method to land a job in management consulting is by going through the many job search boards and online job websites. These platforms and job boards can be segregated even further, and they have been listed below.
i) Generalized & Specialized Websites: Several generalized job websites help find a top management consulting job. All you need to do is enter the appropriate keywords such as job title and preferred location, and you'll come across a host of companies that are looking for candidates for that specific job position. The generalist websites include some top job search sites such as Indeed, Monster, Welcome To The Jungle, The Muse, etc.
On the other hand, there are also specialized websites that focus specifically on one type of job profile: management consulting. Specialized job websites like Top-Consultant.com help you find various management consulting jobs suitable to you based on your qualifications and field of expertise.
ii) LinkedIn: LinkedIn is another excellent platform to find a job in management consulting. You can find there a job search section wherein you can search for the job role you are looking for, the preferred location, etc. Moreover, it helps you apply easily for jobs with the "easy apply" feature.
iii) Websites Of Consulting Firms: Another way for finding management consulting jobs online is simply by visiting the consulting firm's website. Most consulting firms, especially the top-level ones, have a careers page wherein you can look at the job openings available. And if any of them matches your profile, you can apply for the job.
iv) Conavigo: Conavigo is the number one consulting search engine website. It helps you explore a new way of locating consulting firms by filtering by capabilities, industry, and region. You can then identify the consulting firms that provide the type of consulting you are interested in and browse their articles, thought leadership, and career pages.
Indeed, Conavigo is an excellent search engine for consulting, including searching for a job in management consulting.
#2. Gaining Experience As A Junior Consultant
To land yourself a job in management consulting, you need ample experience because let's face it, top consulting companies are looking for highly qualified and experienced consultants to work at their firm. Thus, if you are an aspiring consultant with absolutely no work experience, you can get valuable experience by offering your services on consulting marketplaces such as Catalent, Talmix, etc.
First up, you'll have to work as a junior consultant and understand the industry as a whole. Gradually with experience on your side, you can move your way up and get noticed by top consulting firms. And yes, it is the longer route to finding a top draw consulting job, but perhaps all worth it in the end if it works out well for you.
#3. Approach Consulting Firms Directly
There are several methods to get a job in management consulting. Some people use the old-fashioned way, by visiting their website or sending an email. On the other hand, others may find that approaching them directly works better for them. However, before reaching out to consulting firms directly, it is best to compile a list of top consulting firms you wish to apply to and make a shortlist of 5 to 7 companies. Because directly approaching 20 to 30 consulting firms is incredibly difficult.
Moreover, before approaching these consulting firms directly, make sure you do your research on them, read about their value proposition, and thought leadership, as well as go through case studies, in order to understand their services and also make sure what exactly you want to do.
Thereafter, contact directly the recruiters at all of the firms and submit your résumé and cover letter. Also, keep in mind that you must sell your candidacy here. As a result, make sure to highlight your strengths and how you can contribute to the growth of the consulting firm. By doing so, you are increasing your chances of getting selected!
#4. College Or University's Alumni Network
A college or university alumni network enables graduates to maintain contact with people. Alumni networks connect current and former students from a specific university, fraternity or sorority, group, or region. The alumni network, frequently maintained by the college's career services or alumni affairs offices, comprises information about each graduate's employment, address, and contact information.
Alumni can use the network to get career guidance and job search assistance from other alumni. College alumni networks are a fantastic resource for establishing contacts in one's field or obtaining assistance in launching a new career path.
Additionally, a college's career services or alumni affairs office may host events for network members, allowing graduates to network in person. They provide social events, distribute newsletters, raise funds, and create an environment conducive to networking and business ties.
On the other hand, college alumni networks serve as a mentorship resource for current students. Numerous schools enable undergraduates or those seeking professional help to connect with alumni via a portal to receive insight into postgraduate life or career counseling.
#5. Join A Consulting Prep Platform
Joining a top consulting prep platform helps you in so many more ways than you can ever imagine. A consulting prep platform helps you get closer to getting a job in management consulting that you've been so desperate for. It preps you up with solid information that will come in handy during interviews, consulting firm practice cases, etc. Such platforms provide the best source to learn case interviews from the very beginning, and what not!
Moreover, a few of the best websites that provide excellent preparations for consulting are: PrepLounge, MConsultingPrep, CaseCoach, and more. And yes, such prep platforms will definitely pinch your pockets due to the high costs, but at the end of it all, it's worth every penny.
Is Landing A Job In Management Consulting All About The Interview?
The straightforward answer is a big "NO"! Getting yourself a job in management consulting isn't all about the interview itself. It is much more than that as it involves a particular process. So, here's the breakdown of the process involved in landing a job in management consulting.
a) Learn About The Industry
To get into the management consulting industry, it is essential to learn and understand what the industry is all about. Management consulting is exceptionally enormous, and hence, there's a lot to learn and know about the industry.
READ ALSO
A Comprehensive Guide On The Global Management Consulting Industry
b) Find The Opportunities
It is all about finding the opportunities and making them count. As an individual, if you want a job in management consulting, you'll need to grab your opportunities by the scruff of the neck. That being said, you'll have to make those opportunities come your way, and that is why learning about the industry and having some experience as a junior consultant counts for a lot.
Furthermore, because the consulting business is continually evolving and the fanciest capabilities aren't typically the ones that generate the most work, it's imperative for aspiring consultants to keep an eye out for new opportunities. This is due to the fact that strategy consulting, for example, accounts for less than 4% of the consulting market.
c) Apply With The Right Resume & Cover Letter
If you want to work for a top consulting firm, you need to apply with the proper resume and cover letter. As most of you know, the top consulting firms get a lot of applications for several job roles, but their recruiters only look at the candidates' documents for a few seconds. Thus, you need to optimize your resume and cover letter to get the recruiter's attention.
As a candidate, customization of your resume and your cover letter with regards to the firm you're applying to is absolutely essential. The emphasis should be on customization (resume & cover letter) and hence, necessary research work on the company's website is a good way to commence. By doing so, your resume and cover letter will be attractive and eye-catching, and the recruiter will be compelled to look at your documents a bit longer and perhaps give you the green signal.
d) Get Ready For Interview Questions & Case Studies
The next step in this process is getting ready for the barrage of interview questions thrown at you. But that's not all because case studies or case interviews will follow the questions. The questions part is called the behavioral interview. These questions can either be personal experience interview questions or fit questions.
The personal experience interview questions could include the following questions:
Take us through a time when you had the opportunity to lead a team during a challenging situation, and how did it pan out?
You disagreed with a colleague or your boss, and how did that situation unfold?
When was the last time you overcame a tough challenge?
Some of the fit questions that could be thrown at you are as follows:
Why did you choose to apply to this firm? What's the reason behind it?
Why did you pick management consulting?
Take me through your resume from start to finish.
Tell me something about yourself that is not mentioned in your resume.
You can see how having done your research on the industry, and the firm you apply to will give you an advantage. Moreover, in these questions, you can see that they (the recruiting firm) are testing your problem-solving and leadership skills, which actually are regarded as key skills for consultants.
Now coming to the case interview part, this is an extremely common procedure that almost every consulting firm would implement in the selection process. Case interviews are far more complicated than the typical corporate interview. Usually, the scenario you face will be modeled after real-world business difficulties encountered by your interviewer. They will want you to analyze all facets of the issues they encountered and make recommendations for the same.
e) Ask The Recruiter Good Questions
It's common for consulting firms to leave a few minutes after interviews for candidates to ask questions. As a candidate, you'll want to take advantage of this opportunity to set yourself apart from the crowd. Thus, you may ask good questions that might keep the recruiter on their toes.
A couple of good questions you'd want to ask would be:
What are the characteristics of consultants who perform well and swiftly rise through the ranks in your company?
What are the company's significant opportunities or challenges right now?
f) Respond To The Job Offer
If everything goes your way, you'll receive the job offer from the desired consulting firm you've applied to. Now, it's time to figure out how to respond to the job offer once you've got it in writing. You can request a time frame for when they'll require your response and express your gratitude. It is completely fine to take one to two business days to make sure you thoroughly went through the offer while remaining respectful of the employer's time.
If they urge you to answer right away, you can politely request a 24-hour period to evaluate the terms. Though it is the employer's first desire to seal the deal as soon as possible, you should set aside some time to ensure you have all you require. And remember, everything you say at this moment isn't legally binding. It's okay for either party to change their mind about the offer while you're talking. Even though you've informally accepted the job, you can back out at any point in time.
A Quick Round-Up
For those looking to find a job in management consulting, it is essential to understand what the market looks for and how you can differentiate yourself from other candidates.
And yes, it can be hard work, but it can be worth it. Consulting is generally very rewarding & exciting. Also, it is often regarded as the path to high-level positions in other industries. Therefore, good luck in finding a job in management consulting.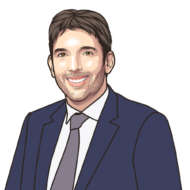 Laurent is the Chairman and Co-founder of Consulting Quest. Focused on greater value creation, and being thoroughly familiar with Consulting, Laurent has sourced and sold millions of dollars worth of Consulting over the course of his career. Prior to joining Consulting Quest, Laurent was Executive Vice President Oil and Gas at Solvay and Senior Partner Transformation at Oliver Wyman.