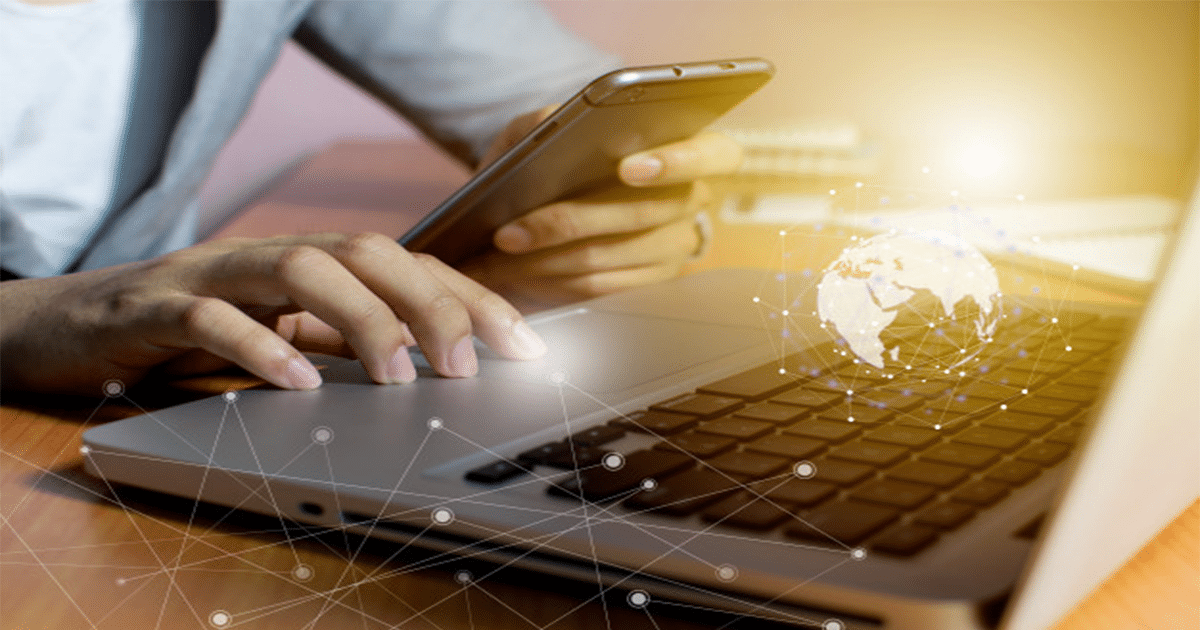 Global Consulting Industry – After Steady Growth In 2021, How Is 2022 Shaping Up?
Despite the onslaught of the COVID-19 pandemic in the past couple of years, the worldwide consultancy market is still very large and continues to grow at an impressive rate. However, the growth and operations of the consulting industy are closely intertwined with the frequent fluctuations of the global economy.
As a result, the consulting industry has witnessed its fair share of ups and downs, but despite the rough patches, it has always adapted well and recovered. Moreover, there has been a series of economic and socio-cultural events that occurred over the course of the previous years and this has sparked considerable changes in the global consulting industry. In this article, we will look at those game-changing factors and also touch upon how the industry is shaping up in 2022.
Trends In 2021 That Shaped & Transformed the Consulting Industry
The consulting industry is always growing and the recent trends have most certainly shaped and transformed the industry as a whole. So, keeping that in mind, let us look at those game changing factors or trends that have been enhancing the industry in recent times.
#1. Active on the M&A Front
For the last 15 years or so, an intriguing trend has been developing. Since around 2006, we've seen over 500 acquisitions or mergers of management consulting businesses of various sizes by larger participants in the consulting industry each year. These movements may be made to get access to a new customer base, to expand into a new capability or industry, or to reinforce an existing practice.
Additionally, it provides partners with an opportunity to monetize their shares through a tidy payout every couple of years. Thus, they sell their business, join the newly created firm, and leave a few years later to start a new consulting firm.
Moreover, the larger players or bigger firms are the ones that are highly active on the M & A front. Some examples of transactions in 2021 include: Capgemini's recent acquisition of Empired Limited, Deloitte acquiring Oracle cloud integrator,and so on. Furthermore, you can get a lot of day-to-day consulting news with regards to M & A's and more via Consultancy.org and Consulting Wiki's Consulting News section page.
#2. Digital & Technological Disruption
As a result of globalization, three significant themes have influenced the consulting sector in recent years: digital transformation, technological disruption, and cultural shifts. The future is full of intriguing possibilities right now. In niche markets, the range of specialist topics available to clients grows and diversifies even further. Expertise from digital agencies and consultants is increasingly becoming interconnected.
#3. Emergence of New Billing Models
Performance-based billing models are also in high demand. Clients are increasingly able to slice and dice their expenses thanks to technological advancements. They can also assess their consulting expenditures while calculating the return on investment.
Consultants are particularly fond of performance-based billing. These pricing models can benefit both clients and consultants by decreasing the risk of unexpected expenses and establishing a clear baseline for consultants to demonstrate their worth.
#4. Different Levels in Consulting
It's worth noting that the scope of "consulting services" is expanding. The highest level of service is a highly skilled advisory with a proven track record and higher fees. The second level of consultancies consists of niche specialized services with a set price range. The third level is made up of highly skilled niche experts who are hired on specific projects.
Consulting firms are now entering into education and offering training programs that compete with business schools.
#5. Growing Popularity of Micro-Consulting & Freelance Consultants
We've all heard of the growing popularity of freelance services, but micro-consulting is also coming into the limelight as well (the consulting industry is expanding in a way) Micro-consulting is used for expert assistance for a couple of hours. The most popular example is the expert networks such as Guidepoint, GLG, or Alphasights.
Freelance consultants, on the other hand, work independently on longer projects, from a couple of hours to several months. They get paid for their professional or expert advice in a particular field or speciality. Some examples of freelance marketplaces include: Catalant, Upwork, People Per Hour, Comatch, and a few more.
It's also worth noting that, according to recent polls, the majority of freelance consultants prefer to be self-employed and like the flexibility of their employment. That's because freelance consultants can pick and choose their projects, they receive a better pay with lesser company overheads, and it allows you to connect with several companies and explore your career opportunities.
#6. Increased Competition & Continued Commercialization of Services
The freelance economy is also having an effect on the consulting industry. Clients have more options when they need help from a professional. Thus, micro consulting is growing in leaps and bounds with more and more consultants opting for this type of consulting (and this is creating an increase in competition as well).
Moreover, online marketplaces for consultants and available expert networks such as GLG and Thirdbridge allow a DIY model where clients can purchase only what they need and avoid markup from bigger consultancies.
#7. Need For Innovation & New Skills
The rapid pace of innovation is having an impact across all industries. Consultants need to keep up with the latest developments in knowledge. Consultants are in high demand since they can assist businesses in developing stronger portfolios and ensuring long-term profitability.
How The Consulting Industry Is Shaping Up In 2022?
The majority of these consulting trends have developed as a direct result of the shifts brought about by the pandemic in the first place. These developments, in turn, will have an impact on how the consulting industry will develop in the future. Thus, let's see how the consulting industry is shaping up in the year 2022!
#1. Use Of Artificial Intelligence & Automated Tools For Digital Disruption
There have been big changes in the business world because of new technology, such as digitization and data and analytics. This has led to new business ideas and new ways of competing against each other. At the same time, robotics, analytics, artificial intelligence (AI), and machine learning are all evolving. To put it another way, together they could make a huge difference in how technology works in both business and society. It is also worth noting that innovation and disruption will play an important role as well in the coming years.
Moreover, future consultants would provide employees, customers, and partners with tools for developing and employing AI safely, accurately, and ethically. Business models like Dataiku, Palantir, and IBM Watson are excellent tools for the future.
#2. Sharing Risks Through Collaborations
The recent virus outbreak has highlighted the importance of strategic planning, as well as contingency and scenario preparation. In order to provide great service to their consumers, clients are increasingly seeking to share their risk through strategic collaborations with consultants.
Such collaborations would need consultancies developing bespoke business models, shifting the focus away from billable hours and toward the operation of a scalable revenue model, such as a subscription service. This would allow consultancies to offer clients more flexible and customized services.
#3. Transitioning From Large-Scale Projects To Small-Scale Sourcing
The management consulting industry is continuing to shift toward a multi-sourcing model, preferring not to rely on a single consulting firm. Companies divide large projects into smaller ones, forming alliances with a variety of firms, including niche firms and smaller consultancies.
Multi-sourcing can take many forms, including large generalist firms collaborating with small niche specialists, management consulting firms collaborating with consultants outside the industry, and consultancies collaborating with academics, digital agencies, and technology companies. The competition among consultancies is also boosted as a result of multi-sourcing.
#4. Growth Of Internal Consulting & Use of Hybrid Working Models Based On Skill
Due to the high cost of specialized resources, there is an increasing tendency toward internalizing the consulting role. The major firms have boosted their prices per consultant dramatically. With rising demand to save operational costs, executives must identify alternative methods of obtaining consultant advice at a cheaper cost.
Internal consultants can use their knowledge and experience much more quickly than external consultants because they deal with a single client in a specific area. Additionally, they compensate for their inability to make external comparisons by developing a stronger bond with the firm, its business, and culture. Furthermore, for certain projects that demand a high level of confidentiality, collaborating with inside teams is the most secure method of ensuring data security. Curious to explore more? Read this article for more insights.
The shift to remote work has enabled organizations to tap into previously unreachable pools of specialized expertise due to geographical constraints. Traditional consulting methods are likely to give way to on-demand consulting services, and consultants will be expected to deliver projects using a hybrid approach, staffing them with personnel from various locations based on skill requirements and availability.
Digital networks can be utilized to manage consulting assignments and interact with teams located throughout the world. This would stimulate new kinds of resourcing and offshore, resulting in an increase in demand for sophisticated and competent corporate consulting services.
#5. Sustainability Consulting
Environmental sustainability has become a global issue, with environmental, social, and governance (ESG) challenges ranking among the top five corporate risks across industries and functions. If businesses want to improve their social image, they must become more environmentally conscious and comply with new legislation. Governments and the general public demand businesses to be more environmentally conscious. All of this raises the demand for consultants to assist businesses in becoming more socially and environmentally responsible.
Moreover, when it comes to environmental protection, cyber security is a term that can be associated with it purely because one of the cyber security threats to the environment falls at the infrastructure level. It should be noted that cyber security is not only a concern to the digital world but even in the real world as well. Thus, the need to stay protected against ransoms is extremely high.
Moving on, it is also necessary to touch upon the rise of splinternet which happens to be an interesting concept. Splinternet is basically a term that refers to the Internet splintering and splitting as a result of a variety of issues, including technology, commerce, politics, nationalism, religion, and conflicting national interests. Thus, the need for consulting here is on a relatively higher level.
Final Thoughts
Digitization will be the focus in 2022. Artificial intelligence (AI) has the potential to process, handle, and analyze massive volumes of data in real time. Using analytical tools and providing quantifiable results, consultancies could deliver greater value to their clients by integrating the domain expertise of small and medium-sized businesses with cutting-edge technology.
Consultancies' service delivery model is anticipated to alter as a result of the ripple effects of utilizing internal teams, task-based outsourcing, and leveraging partnership structures. ESG consultancy, for example, is one of the key focal areas that will help the industry adapt to the ever-changing consulting marketplace.
This article offers some food for thought on the consulting market.
The consulting industry is indeed a steady-growing & complex market. At Consulting Quest, we provide a comprehensive solution that can assist organizations in better understanding and analyzing trends, achieving their objectives more quickly through management consulting, and making business decisions that are in the company's best interests.
Hélène Laffitte is the CEO of Consulting Quest, a Global Performance-Driven Consulting Platform and author of "Smart Consulting Sourcing", a step by step guide to getting the best ROI from your consulting. With a blend of experience in Procurement and Consulting, Hélène is passionate about helping Companies create more value through Consulting.