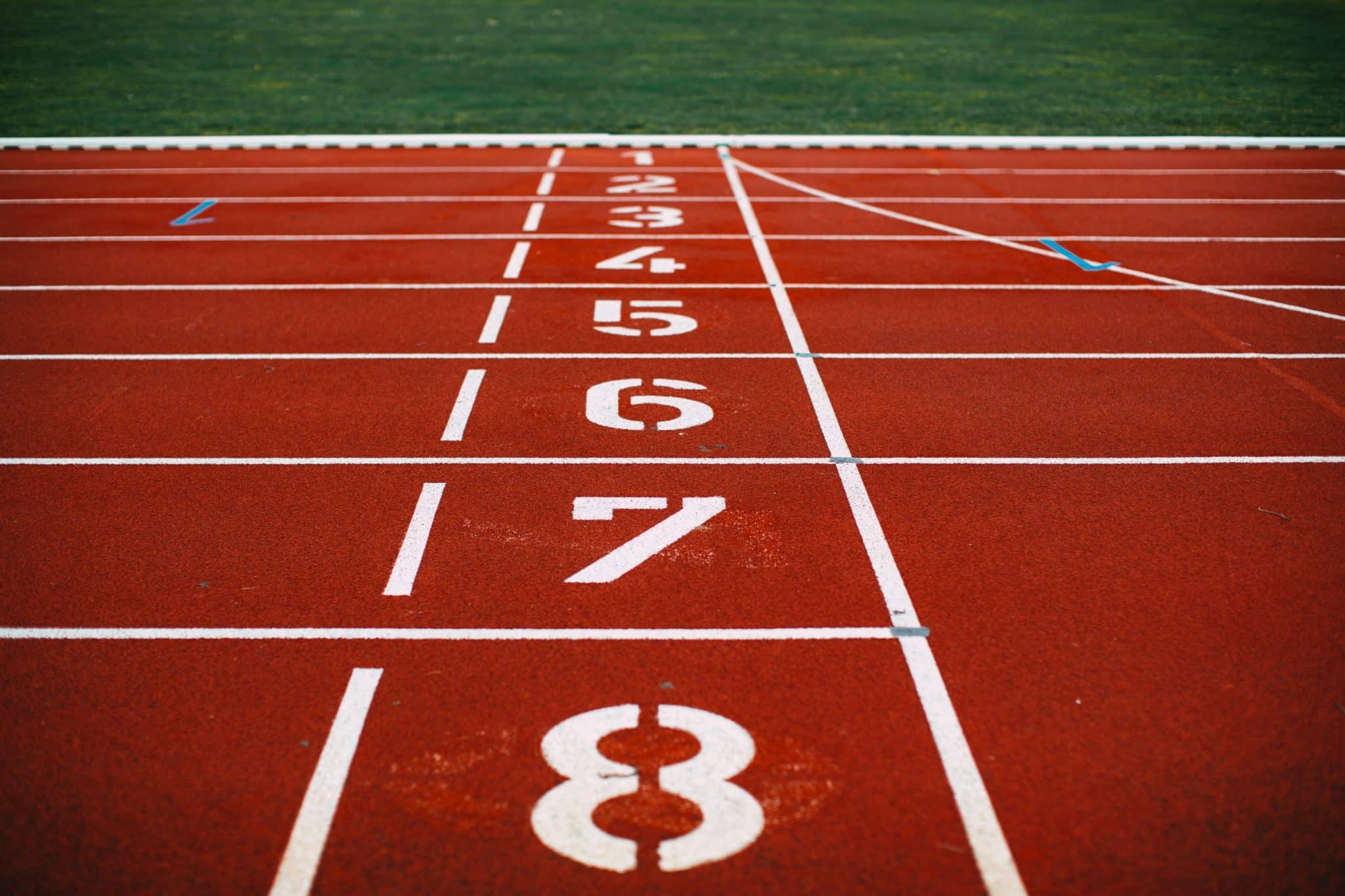 How to start your consulting business? A step-by-step guide from experts
So you want to start your consulting business? Well, Congratulations! Our thoughts become our action, and actions bring in the result. Consulting is a great way to use your knowledge and skills to help others while also being your own boss.
High-level experts in a given sector can use their knowledge to create a successful consulting business. The first step to putting your abilities to good use — whether you're searching for a shift or in between employment– is understanding how to launch a consulting business.
For sharing your knowledge with others, you can build a successful business and earn up to $300 per hour. Here is all the information you need.
As a consultant, you become the owner of your own business and are responsible for managing it from start-to-finish. This includes everything ranging from sales to marketing services with an emphasis on delivering excellent customer care along every step in between.
This post is dedicated to all the people who are thinking to start their own consulting business but don't know where to start or what type of consulting to get into for starters.
A Step-by-Step Guide to Start Your Consulting Business
We all have a passion for something. The next step is to turn your passion into profit! This article will guide you with the steps needed in order to achieve this dream, from finding your niche to showcasing your thought leadership while managing to market yourself to the right clients. Here are the steps to take to start your consulting business:
Choose the Type of Consulting Service you want to Offer
Finding the market niche you wish to serve is the first step in launching a consulting business. If you are an expert with a lot of experience in a particular field, you might choose that sector as your focus.
Your consulting business may target several industries if you are a professional with experience in a certain position and clients searching for guidance in that area.
For instance, an experienced CA looking to launch a consultancy business might focus on the financial sector.
If you are a business professional with extensive leadership experience, you can choose to target economics and leadership operations projects rather than one particular industry in order to expand your consulting business.
A consulting firm might employ consultants with expertise in particular fields, like the legal or medical sectors, as well as in particular job roles, like management or finance. A successful consultancy business should be able to specify who it serves and how it benefits them.
Explore Market Trends
When you start your consulting business, one of the first things that will come into focus for any entrepreneur is their competition and how they can best compete with them.
Market research and analysis is essential for any business that hopes to succeed in today's competitive environment.
The key question to ask yourself when constructing market research on this front: Who are my competitors? What makes me different than other firms in similar fields or industries?
If multiple experts in your region and specialty are promoting themselves as consultants, you will need to identify how your experience, talents, or expertise make you a better alternative for the clients you want to target.
You must also decide whether there is sufficient customer demand for consultants in the sectors or roles you wish to target.
Choose a Business Model
Having a business model for your consulting business is a must that would tell you what type of consulting model you'd prefer working in.
We have identified three types of consulting business model that you can choose form:
The Solo Consultant Model
As a solo consultant, you'll be the only person working in your business. This means that you'll have complete control over your work and your clients. You'll also be responsible for all aspects of your business, from marketing to administration. This can be a lot of work, but it can also be very rewarding.
One of the main advantages of the solo consultant business model is that you'll have complete control over your work. You'll be able to choose your own clients and decide how much work you take on. This flexibility can be a great benefit if you want to work on a variety of projects or if you want to set your own hours.
Another advantage of the solo consultant business model is that you won't have any overhead costs. You won't need to rent office space or hire employees. This can save you a lot of money, especially when you're just starting out.
Of course, there are some disadvantages to the solo consultant business model as well. One downside is without someone else to rely on, it can be easy to let things fall through the cracks. You'll also need to be comfortable with handling all aspects of your business, from marketing to accounting. And to avoid the downside of this system, you need to be extremely self-motivated and organized.
Overall, the solo consultant business model has a lot of advantages and disadvantages. It's important to weigh all of these factors carefully before deciding whether this is the right model for your consulting business.
The Consulting Firm Model
The consulting firm model is a popular way to start a consulting business. Essentially, the consulting firm model involves hiring a team of consultants to work with clients on projects.
Consulting firms typically focus on a specific area of expertise, such as management consulting, financial consulting, or marketing consulting. In recent years, the consulting firm model has become increasingly popular, as businesses seek out outside expertise to help them solve complex problems.
The consulting firm model has a number of benefits.
First, it allows the consulting business to tap into a wider pool of talent. Second, it provides the consulting business with more flexibility in terms of how it grows and expands.
Third, the consulting firm model can help the consulting business to build a stronger brand and reputation. Ultimately, the consulting firm model can be a great way to start and grow a successful consulting business.
However, it is important to keep in mind that there are also some challenges associated with this business model.
For example, the consulting firm model can be expensive to set up and maintain. Additionally, the consulting firm model may not always be the best option for businesses that need more hands-on assistance from consultants.
Despite these drawbacks, the consulting firm model remains a popular option for businesses seeking expert advice.
The Productized Consulting Model
The productized consulting methodology entails transforming your knowledge into a "productized service" – a repeatable set of processes that results in a predictable conclusion for customers.
The advantage of the productized consulting model is that it can help you to scale your business more easily. When you have a defined product or service offering, it's easier to market and sell to potential clients. And because you're not selling your time, you can make more money per client while working fewer hours.
If you're thinking of adopting the productized consulting model for your business, there are a few things to keep in mind.
First, you need to make sure that your product or service is something that potential clients are actually willing to pay for. Second, you need to have a system in place for delivering your product or service consistently and efficiently.
Finally, you need to make sure that you're pricing your product or service correctly. But, if you wish to work on new projects or don't like managing or training people to offer your productized service, the productized consulting model may not be a good fit for you.
Years of expertise and executing specialized projects are also required before you're ready to put it into a repeatable procedure that produces predictable results.
If you fit in to the bracket of these things, then the productized consulting model can be a great way to grow your consulting business.
Work  on Your Ideal Client Profile (ICP)
Once you have identified what type of consulting business model would suit the best for you, it's time to get to know your ideal client. After all, you can't provide the best possible service if you don't understand the needs and wants of your target market.
To get to know your ideal client, start by looking at your current customer base. Who are your best clients? What do they have in common? Once you've identified some common characteristics, you can start targeting other potential clients who fit that profile.
Keep in mind, though, that your ideal client may not always be easy to find. You may have to put in some extra effort to locate them (Learn about this in coming paragraphs below). But once you do, you'll be well on your way to building a successful consulting business.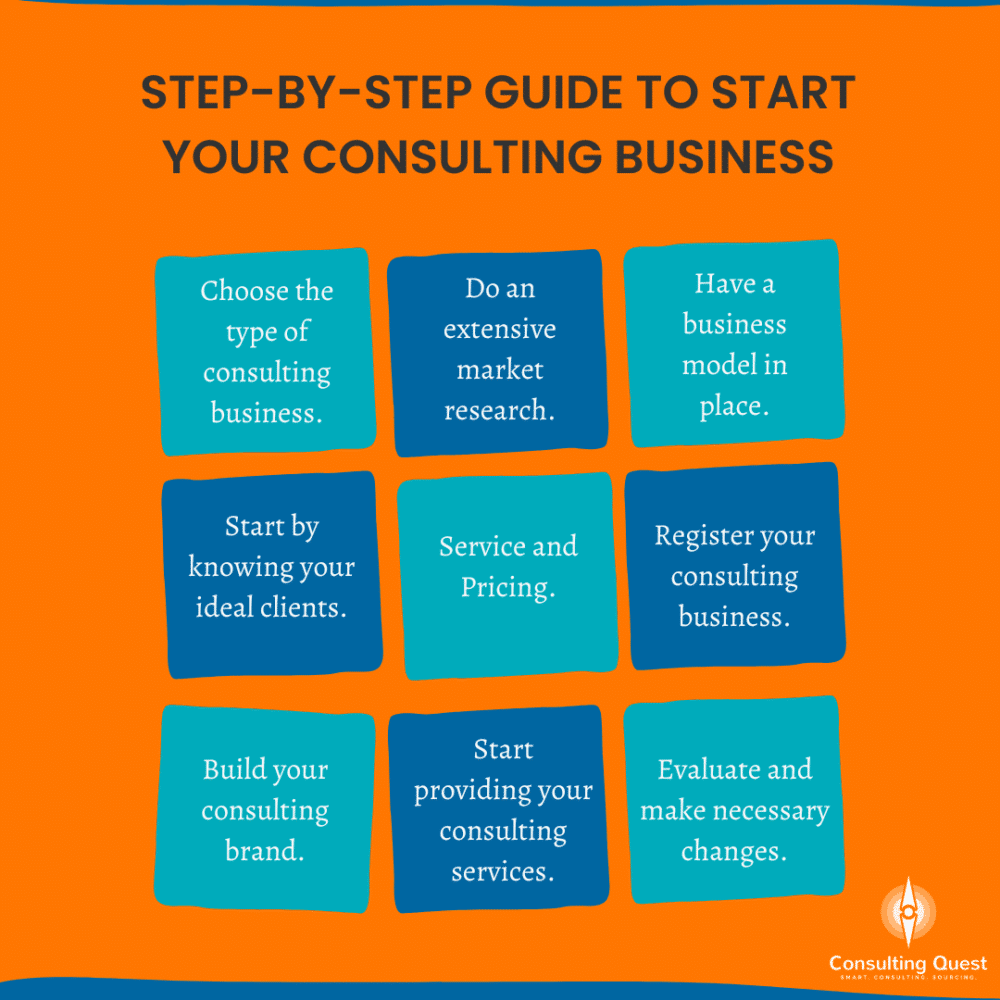 Decide on Your Pricing Model
There are four common consulting business pricing: the hourly-rate fee, the project-based fee, the retainer pricing, and the value-based. Each has its own advantages and disadvantages, so it's important to choose the right one for your business.
The hourly rate fee is the most straightforward: you simply charge your clients an hourly rate for your services. The main advantage of this model is that it's easy to calculate your fees and Quote customers know exactly what they're going to pay upfront. However, the downside is that it can be difficult to accurately estimate how long a project will take, which can lead to billing disputes.
The project-based fee structure is similar to the hourly rate fee, but instead of charging by the hour, you charge a flat fee for the entire project. This can be a good option if you have a clear idea of the scope of work and can confidently estimate the time it will take to complete it. However, if a project ends up taking longer than expected, you may lose money.
The retainer model is where you charge a monthly or annual fee in exchange for a certain number of hours of consulting services. This can be a good option if your clients need regular on-going support. The main disadvantage is that it can be difficult to keep track of your hours and make sure you don't go over the agreed-upon limit.
Finally, the value-based fee is where you charge based on the results you deliver, rather than the time you spend working. This can be a great option if you're confident in your ability to produce results for your clients. However, it can be tricky to negotiate pricing because it's often difficult to predict exactly what results will be achieved.
Register your Business
Even if you are starting as a Solo consultant or launching an independent consulting firm, you must separate your consulting business from yourself.
This will make accounting and taxes easier for you, make your company seem more professional, and protect you legally.
To ensure that your firm is correctly set up, you may want to consider working with specialists such as accountants and attorneys to help you do all the paperwork required to register your business.
Build your Brand!
Building your brand is no easy feat, but it's crucial in the world of professional services. To truly stand out, it's essential to establish yourself as a thought leader in your industry. This means sharing your knowledge and expertise with others in a meaningful way.
But it's not just about what you know, it's also about who you know. Professional networking is key to building lasting relationships that can help grow your brand. And of course, don't forget about the power of knowledge sharing.
Whether it's through blog posts, presentations, or webinars, creating valuable content is a great way to demonstrate your expertise and strengthen your brand. For example, McKinsey & Company is a well-known management consulting firm that has built its brand through thought leadership, publishing a variety of reports and articles on business and management topics.
Moreover, you should also strive to build an online presence for your company by creating a website and social media sites. Thus, the following are the top platforms for creating a professional website:
Squarespace is a user-friendly platform with a plethora of award-winning themes. It's not just beautiful, but it's also reasonably priced, with all-inclusive options starting at $15 per month. However, for more experienced developers, it lacks more sophisticated customization capabilities.
Wix: This all-in-one website builder features a drag-and-drop site editor, making online building simple and versatile. It is, however, somewhat more costly than Squarespace, if you hire a professional to build the webpage with options beginning at $16 per month.
WordPress: The world's most popular content management system, WordPress, is not the most user-friendly, but it is one of the most configurable and cost-effective solutions (only pay for web hosting which costs roughly $4 to $8 per month). It's the greatest solution for people with highly specific website requirements or CMS knowledge.
Start providing your consulting services!
When you start delivering consulting services, ensure sure you and your customer have clear & realistic expectations.
Make promises or guarantees only when you are confident that you will be able to deliver. If your services have a higher impact than the customer anticipated, you may win client loyalty, repeat business, and recommendations.
Evaluate and make necessary changes
Now that you're all set with your consulting business, don't forget that consulting services need continual examination, analysis, and adjustment of your clients' company procedures.
You should aim to assess your company procedures at least a couple times every year to identify opportunities for improvement. Consider what is working well in your company and where you might improve.
If your projects are often quick, conducting a brief analysis after each project is an excellent method to ensure that you are continuously reviewing your own business.
If your projects are typically lengthier in duration, or if you routinely deal with the same customers throughout the year, consider how your firm performs on a monthly or seasonal basis.
Conclusion
Professionals who want to start their own consulting business and be their own bosses, you have my respect! Here is the summary of all the things you need to take care of before you head into making a new multi-million-dollar business of your own.
To start your consulting business, first choose the niche you want to get into. Do market research to understand who your competitors are, what makes you different, and if there is customer demand for consultants in your chosen field.
Next, develop a pricing strategy that works for you and register your business. Begin marketing your services by building a client base from existing contacts and creating an online presence.
Finally, when providing consulting services be clear about expectations with customers and always deliver on promises made.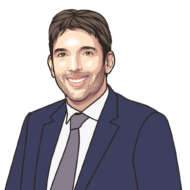 Laurent is the Chairman and Co-founder of Consulting Quest. Focused on greater value creation, and being thoroughly familiar with Consulting, Laurent has sourced and sold millions of dollars worth of Consulting over the course of his career. Prior to joining Consulting Quest, Laurent was Executive Vice President Oil and Gas at Solvay and Senior Partner Transformation at Oliver Wyman.