Let's talk about innovation and R&D! We all know that innovation is what keeps companies on their toes and helps them stay ahead of the competition. And to make sure that innovation is happening, we need a solid R&D strategy. Without it, companies might as well be driving a horse carriage in a world full of Teslas.
But investing in R&D is not enough. Companies also need to keep track of the return on investment (ROI) of their R&D initiatives and make sure that they are aligned with their greater business goals. It's like going to the gym. You need to see results, otherwise, you're just sweating for no reason.
And here's the thing. The older R&D programs get, the lower their ROI tends to be. It's like trying to play a new game on an old computer. It just won't give you the same performance. Start-ups, on the other hand, tend to have a great ROI from their innovation programs. It's like having a brand new iPhone with all the latest features.
So, what's the secret to making sure your R&D efforts are effective? Can embracing PLG  can be an answer to your growth-worries? Well, it's like buying a pair of shoes. You need to make sure they fit comfortably and don't cause any discomfort. Similarly, you need to assess whether a PLG strategy fits with your organization's culture, values, and goals.
In this issue of This Week in Consulting, we're tackling some gaps in the R&D puzzle. We'll be exploring key aspects of product development, including how companies can bridge the gap between the performance of their innovation and the innovation dollar they spend to achieve their business goals. We'll also be discussing the importance of integrating processes for Assortment Planning and Product Lifecycle Management (PLM) into their product development strategy.
So, get ready to enjoy the read. And don't forget to share your views on this exciting topic. We're all ears!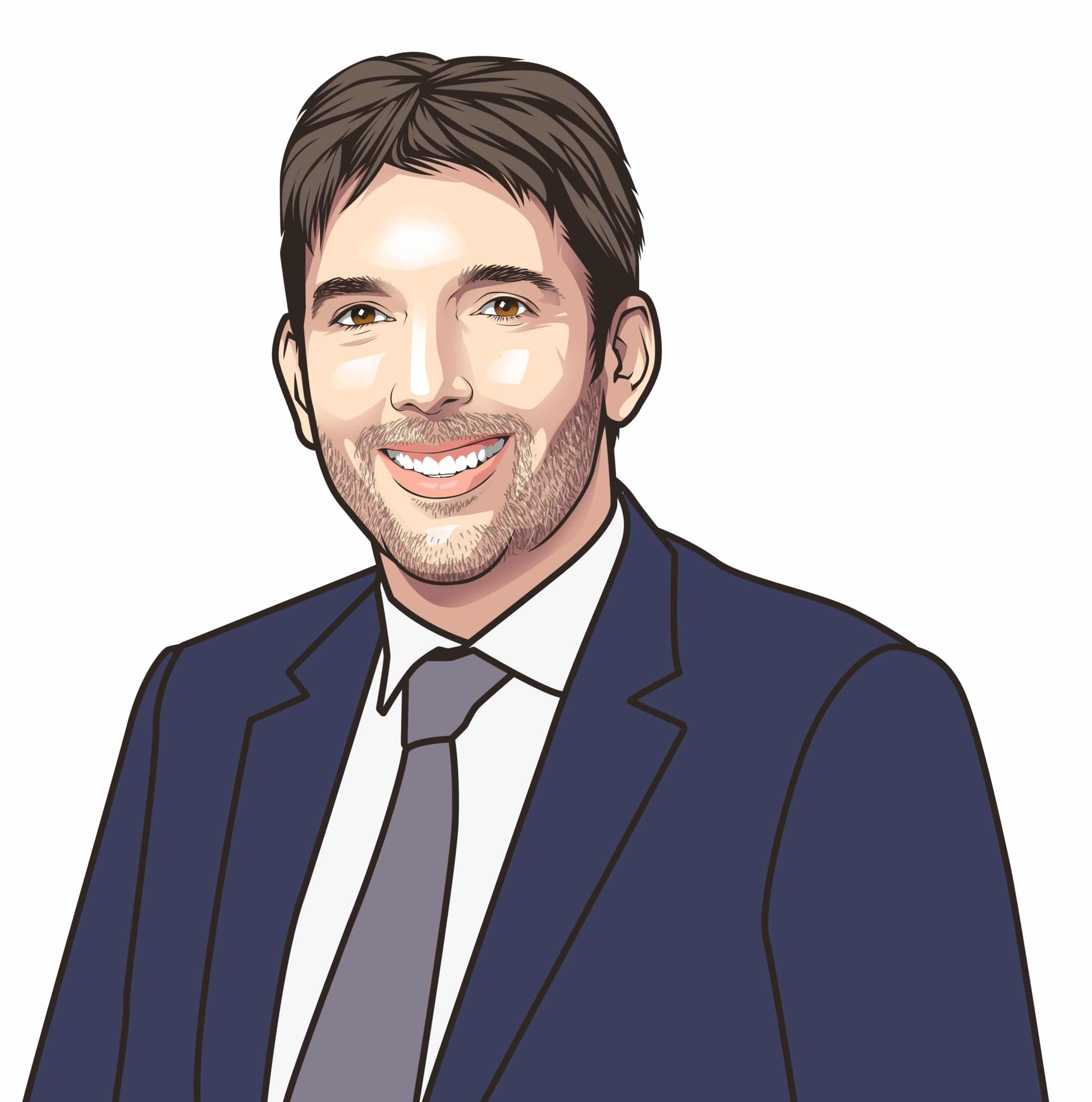 Laurent THOMAS
Chairman Consulting Quest
In This Week in Consulting,  we're tackling some gaps in the R&D puzzle, including key aspects of product development, PLG, PLM, Innovation ROI and more.
To stimulate demand, apparel retailers in price-sensitive markets are under pressure to control or even reduce selling prices. To maintain profit, they must also control or reduce operating costs. They must develop differentiated new products and customer experiences. In this situation, the designers are under pressure to produce winning products not only faster but also at a lower cost. This research paper suggests that these retailers can develop fashion products faster by better integrating their processes for Assortment Planning and Product Lifecycle Management (or PLM). This acceleration in product development can then increase revenue, reduce uncertainty and risk, reduce operating costs, and increase profit.
How can companies understand the performance of their innovation and R&D value stream, specifically throughput? Both are related to efficiency and effectiveness. Companies that do not invest in research and innovations, experience a drop in revenues. Argo Consulting and Chemical Week surveyed 53 chemical company executives on the topic of R&D and innovation. In this video clip, Argo Consulting's SVP Andreas Dörken explains how companies can bridge the gap between the performance of their innovation and the innovation dollar they spend to achieve their business goals.
Product development is a complex and time-consuming process that requires a combination of patience, foresight, and effective strategies. This article delves deeply into the subject of product development and explores various key aspects, ranging from the definition of product development to the different processes involved and the strategies that can be employed to ensure success.
A recent Bain & Company survey found that 176 North American business-to-business software senior executives found that nearly 75% of them are concerned about competition from PLG companies, according .  No wonder, firms that rely primarily on PLG are growing faster than companies with limited or no PLG focus and are almost three times as likely to have gained market share in recent years. So how can an individual software company determine whether PLG will fit its product portfolio and organization? In this article Bain & Company discusses what a company needs to consider before adopting a PLG approach.
With 30,000 new products launched in the US yearly, of widely varying levels of quality and user value, there's a massive opportunity for companies to beat the competition by investing resources in a mature product development process. This article by Fresh Consulting a few things that will help develop a repeatable, reliable approach to creating value — a general definition of product development, six common product development stages, and four best practices your organization can start employing today.
Unlike most other aspects of business, however, R&D doesn't scale with size. Indeed, recent BCG research shows that smaller companies tend to outperform their larger competitors in returns from R&D investments and speed to market. BCG's recent global survey of nearly 200 big and small, young and old companies mostly from the public software field. This analysis revealed that as a company matures and increases in size, its RDI falls, in large part because its R&D budget expands commensurately while not delivering an equal amount of revenue gains.
This week's consulting news selection
Crowe has announced the promotion of Paul Cox and Kieran Smith to partnership positions. Paul Cox, who has almost 20 years of accounting experience including a decade with the Big Four, will be elevated to partner within the Corporate Tax team. Kieran Smith, who has 23 years of experience including three years as a VAT inspector at HMRC, will join the VAT and Customs Duty team as a partner. Kieran Smith specializes in consulting for not-for-profit organizations. Both promotions will be effective from April 1, 2023.|@Crowe UK
EY has appointed Paul Kitson as a new partner to lead its UK Pensions Consulting division. In his role, Paul will be responsible for overseeing a team of over 50 actuaries, scheme excellence experts, and investment consultants who will provide advice to pension funds, corporate sponsors, and pension providers across the UK. Paul Kitson joins EY after spending a decade at PwC, where he served as a UK partner and provided specialized consulting services to some of the largest corporates and pension funds in the UK during challenging economic times over the past ten years.|@EY
On April 4, 2023, Bowman has acquired Richter & Associates ("Richter"), a professional services firm specializing in dry utility infrastructure engineering. Founded by former PEPCO engineer Steve Richter, Richter works with private and public clients, as well as utility service providers, to address the challenges of designing, developing, and implementing natural gas, electric, and telecommunications infrastructure. As part of the acquisition, Richter will be integrated into Bowman's management group, along with other senior managers from Richter.|@Bowman
HKA, a renowned global consultancy specializing in risk mitigation, dispute resolution, expert witness, and litigation support services, has welcomed Clare Lavin as a new Partner in their Forensic Accounting Commercial Damages team, based in Dubai. Clare, a Chartered Accountant with over 20 years of experience, brings extensive expertise in providing testimony in court cases and arbitrations related to accounting quantum and financial matters. Having been based in Dubai for over 12 years, Clare has actively participated in numerous complex disputes and inquiries in the Middle East.|@HKA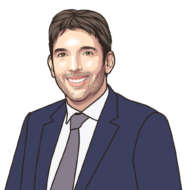 Laurent is the Chairman and Co-founder of Consulting Quest. Focused on greater value creation, and being thoroughly familiar with Consulting, Laurent has sourced and sold millions of dollars worth of Consulting over the course of his career. Prior to joining Consulting Quest, Laurent was Executive Vice President Oil and Gas at Solvay and Senior Partner Transformation at Oliver Wyman.