Having witnessed countless high-profile M&A deals during my two-decade-long career as an expert in this field, I'll let you in on a little secret: the future of M&A in 2023 is like a game of poker, but with higher stakes and a bigger pot. It's not just about luck, it's about knowing when to hold 'em and when to fold 'em. With interest rates going up, acquisitions will be more expensive than buying a private island in the Caribbean. This will also drive Multiples down and potentially reduce the list of available targets. Making finding the right target more important than ever.
But don't let that scare you off! ! As you know, the business of M&A is like a rollercoaster ride and according to Bain, there's no reason to sit on the sidelines during downturns. According to this consulting giant, companies that execute at least one deal per year during an economic downturn earn 120 basis points more in total shareholder returns than those that remain inactive in M&A. And McKinsey says that building a portfolio of companies through well-considered acquisitions can help firms grow at double the rate of those that are picky about M&A.
So grab a cup, settle in, and get ready for some juicy insights into the M&A world. In this issue of This Week in Consulting, we'll cover everything from key trends to watch in 2023, to how to ace both the pre-and post-transaction processes, complete with some tips on how to successfully sell a business, and how to make a buy-and-scale strategy work for business growth. So let's dive in, and don't forget to leave us a comment –  we'd love to hear your thoughts!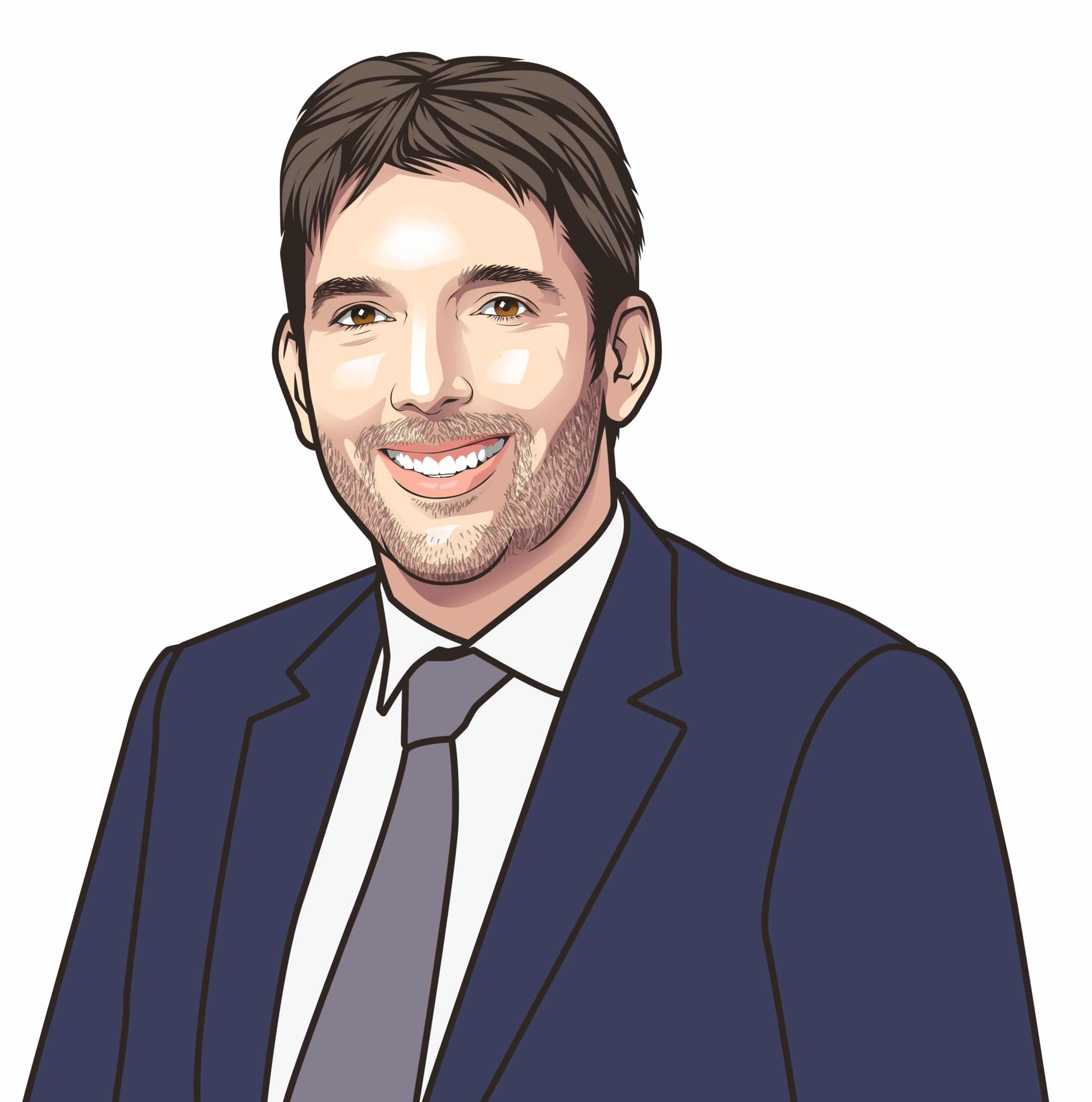 Laurent THOMAS
Chairman Consulting Quest
In This Week in Consulting, we'll cover everything from key M&A trends for 2023, to how to ace both the PMI processes, also some tips on how to successfully sell a business.
Merger and acquisition deals often come with some unintended side effects — employee dissatisfaction, layoffs or attrition, management issues, customer/HCP defection, and decreased productivity. No wonder, while more than $20 trillion has been spent on M&A deals worldwide over the past five years, almost 80% of M&A transactions fail to increase shareholder value, and over 50% actually destroy value. Acquis believes that comprehensive post-merger integration (PMI) planning, with a particular focus on change management to address the "softer" human aspect, can significantly mitigate the risk of merger and acquisition failure. This article explains how to handle both pre-and post-transaction properly for the desired results.
The post-Covid world has seen an unprecedented surge in M&A activities, with a staggering $1 trillion in deals and double-digit growth across multiple regions and sectors. While the desire to diversify supply chains and expand into new geographies has been the primary driving force behind this trend, many organizations have also sought to capitalize on adjacent technology areas. If you're curious about the latest M&A trends and where this is all headed in the next 12 months, watch this insightful video featuring Roger Hirst in conversation with Matt Toole, Director of Deals Intelligence at LSEG. With his finger on the pulse of the industry, Matt provides valuable insights into the driving forces behind these trends, and how businesses can navigate the rapidly-evolving landscape.  
Despite the high potential of mergers and acquisitions, a wide range of unintended side effects can derail even the most promising deal. From employee dissatisfaction and layoffs to management issues, customer defection, and decreased productivity, there are numerous factors that can undermine the success of a merger. To ensure that your merger lives up to its potential, careful planning and execution of the post-merger integration (PMI) process are essential. That's where the Burnie Group comes in – as specialists in the field of mergers, acquisitions, and integrations, they have identified 15 key success factors for effective PMI.
The business building has always been fundamental to organizations' success. No wonder, companies focusing on building new businesses more than ever. However, forming new business models through internal innovation and organic growth is often inadequate for companies having ambitious growth agendas. According to McKinsey, building a portfolio of companies through a series of well-considered acquisitions can help them grow at double the rate of firms that only selectively pursue M&A. According to McKinsey's research, successful businesses have a track record of embarking on bold M&A moves regardless of economic downturns.  This article shows the ways how incumbents can make the buy-and-scale strategy work for them.
The macro-economic uncertainties are forcing several types of businesses—including startups struggling to raise later-stage venture capital, firms looking at M&A as a safer alternative to a SPAC or IPO, and companies long-held by private equity—to consider a sale-off. Sellers would obviously want to ensure there aren't greeted with any valuation surprises during their exit. At the same time,buy-side due diligence processes have become more rigorous especially as more buyers use diligence to not just evaluate risk but to also identify value-creation opportunities. These factors place a higher burden on private equity firms. This insightful piece by West Monroe discusses four steps that would enable sellers to push for a successful sell-side process.
Experienced dealmakers are well aware of the cyclical nature of the M&A market. During times of uncertainty, sellers may hold back and acquirers may lose conviction, resulting in a decline in deal values and multiples. However, history has shown that winners don't sit on the sidelines during downturns – instead, they seize opportunities to reshape their industries. Companies that act quickly when others hesitate are often rewarded in the long run. In fact, Bain research has shown that companies that execute at least one deal per year during an economic downturn earn 120 basis points more in total shareholder returns than those that remain inactive in M&A. Drawing on insights from past down cycles, Bain has identified five key themes to watch out for in 2023.
This week's consulting news selection
Mike Hyne has joined PA Consulting as a Partner in its Health and Life Sciences Practice. Hyne has a wealth of expertise in commercial strategy and product launch from his prior leadership roles at several significant pharmaceutical companies. He will assist PA's clients in transforming their companies through innovation and patient-centricity, among other things. The piece also emphasises PA's dedication to advancing its knowledge of the healthcare sector and assisting clients in navigating the rapidly changing environment.|@PA Consulting
A team from the Netherlands has been added to the international presence of global corporate finance company Clearwater International. For mergers, acquisitions, and other financial deals, the new team, which is based in Rotterdam and Amsterdam, will collaborate closely with Clearwater's current offices in Europe, the US, and Asia. The growth is a component of Clearwater's ongoing plan to solidify its place as the foremost global advisor to mid-market businesses.|@Clearwater International
The UK-based company PKF Littlejohn, which offers audit, tax, and advisory services, has appointed Farhan Azeem as a Transfer Pricing Director. With more than 15 years of expertise in transfer pricing, Farhan Azeem can guide multinational clients through complicated transfer pricing problems and assist them with complying with transfer pricing rules. The focus of PKF Littlejohn on growing its transfer pricing practise to satisfy the rising demand from clients for transfer pricing services is also mentioned in the article.|@PKF Littlejohn
Phil Roberts, a quantum expert with more than 25 years of experience in the construction sector, has joined HKA, a global consulting firm that specialises in offering advisory, consulting, and expert services to the construction, engineering, and infrastructure sectors. In particular with regard to quantum and delay issues, Phil Roberts has a wealth of expertise serving as an expert witness and serving as a mediator. The article also focuses on HKA's efforts to increase the scope of its quantum and delay services in order to satisfy the rising demand from clients for dispute resolution and expert witness services.|@HKA
Laurent is the Chairman and Co-founder of Consulting Quest. Focused on greater value creation, and being thoroughly familiar with Consulting, Laurent has sourced and sold millions of dollars worth of Consulting over the course of his career. Prior to joining Consulting Quest, Laurent was Executive Vice President Oil and Gas at Solvay and Senior Partner Transformation at Oliver Wyman.