The Covid-19 outbreak has had a significant impact on the evolution of procurement, exposing vulnerabilities in traditional processes. Companies have had to rethink their sourcing strategies, diversify their supplier base, and implement new technologies, in turn, accelerating the adoption of digital procurement platforms.
Well, we may have thought the pandemic was behind us, but its impact is still being felt across various industries. That's why it's critical to stay on top of the trends that are shaping procurement in the upcoming quarters of 2023 and beyond.
Sustainability is undoubtedly one of the most pressing issues on everyone's minds, and procurement teams will need to ensure that their suppliers are adopting environment-friendly practices. It's not just about being socially responsible, but also about staying ahead of the game and attracting a clientele that prioritizes sustainability.
Inflation and supply chain disruptions are also giving businesses a headache, but with careful navigation and proactive planning, procurement teams can keep the costs under control and keep the goods moving efficiently.
To make all this possible, effective procurement management is the key. It's about overseeing the entire procurement cycle and ensuring that everything is running smoothly, with minimal waste or delay.
Also, when it comes to procurement success, the art of negotiation is the key. Effective negotiation is all about finding a solution that benefits both parties, whether it's direct or indirect procurement, such as consulting. Trust us, a win-win negotiation in consulting procurement may be challenging but not impossible to achieve when you approach it right.
In this issue of This Week in Consulting, we delve into the essential steps required for effective procurement management and examine the critical trends that will shape procurement in 2023 and beyond. Plus, we explore what it takes to accomplish a win-win negotiation in indirect procurement, especially in consulting. And as always, we welcome your input and perspectives on these topics, so feel free to share your thoughts with us!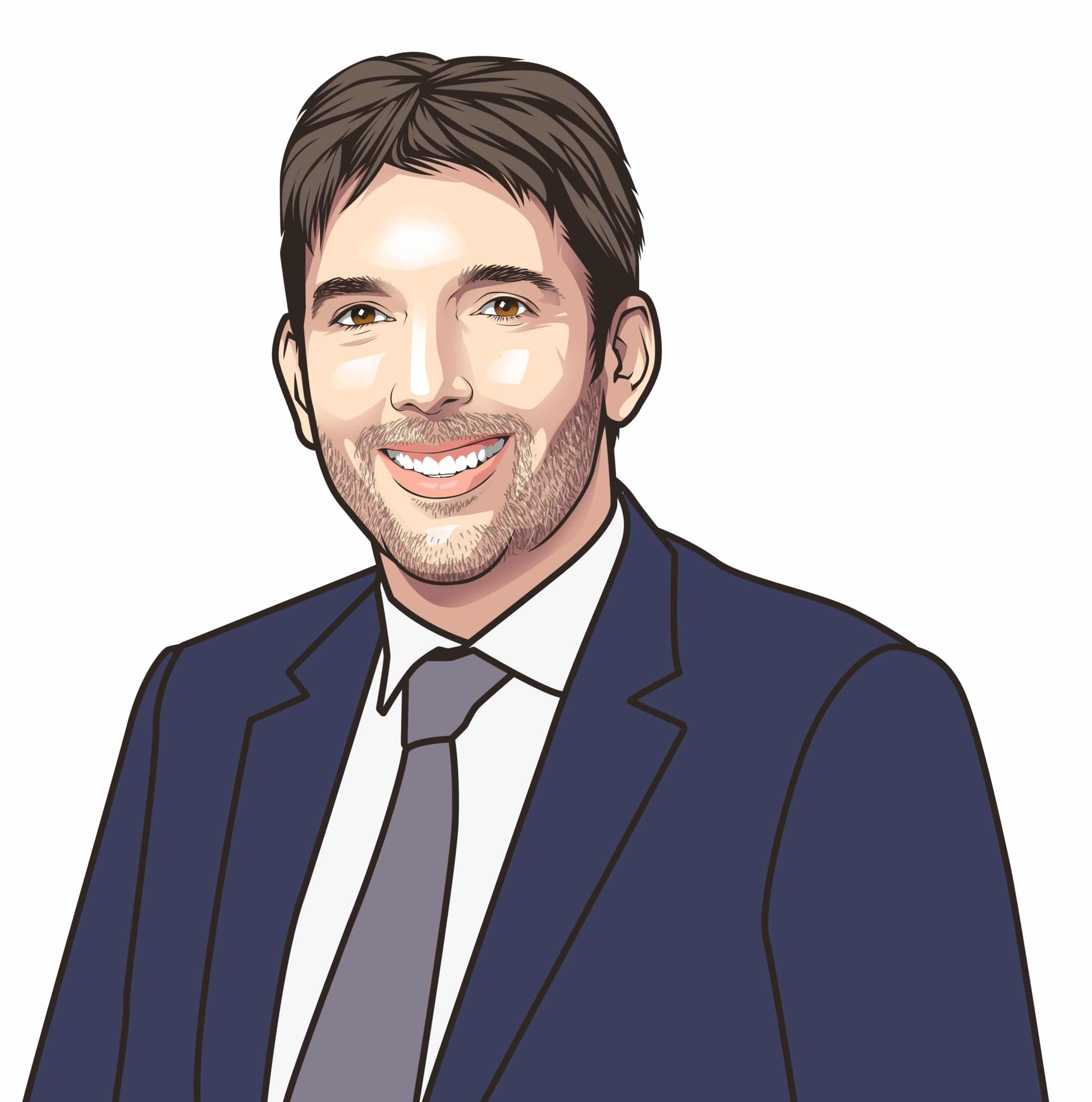 Laurent THOMAS
Chairman Consulting Quest
In This Week in Consulting, we examine the critical trends that will shape procurement in 2023 and beyond and more.
Negotiation plays a crucial role in the procurement process, as it allows buyers to secure better deals with suppliers and optimize costs. In procurement, effective negotiation means finding a solution that benefits both the buyer and the supplier, resulting in a successful long-term relationship. When engaging in negotiations with a consulting firm, it is crucial to ensure that both parties feel satisfied with the outcome. However, this is easier said than done, as negotiations often involve a lot of back and forth between the parties. This can be overwhelming, but this comprehensive guide is here to help. It provides you with everything you need to know about negotiating with consultants, ensuring a stress-free and smooth consulting procurement.
What will be the future of procurement beyond 2023? To understand that, we must analyze last year's events in their entirety. The year 2022 was expected to be a year of recovery and a return to the new normal after the pandemic. However, the invasion of Ukraine by Russia shattered those hopes and derailed the recovery process. The war has had far-reaching consequences on both personal and professional lives, affecting billions of people over the past year. As a result of the twists and turns of international politics and economics, the global economy hasn't been in its best shape. Consequently, 2023 will require a concerted effort by professional procurement and sourcing teams. In this informative video, Kodiak Hub's Chief Growth Officer, Sam Jenks, examines and analyzes 13 popular procurement trends that are likely to dominate the scene in 2023 and beyond.
As we kick off 2023, it's becoming more and more apparent that sustainability is a top priority for businesses. Additionally,  inflation and supply chain disruptions are causing concern and will have an ongoing impact on the movement and availability of goods throughout 2023. Despite the challenges and pressure faced by those in the supply chain industry, there are critical trends that must be managed. However, what will set successful businesses apart is their ability to capitalize on these trends and turn them into opportunities.
Procurement is a vital business process for any organization. Gone are the days when buyers used to directly connect with suppliers and secure short-term contracts based on pricing alone. Nowadays, the procurement process is much more complex and dynamic. In fact, modern procurement processes are no longer a luxury, but a necessity for businesses worldwide.
This comprehensive guide offers an in-depth explanation of what procurement is and how it can benefit your business. You'll learn how to use this knowledge to achieve your business objectives.
In this year's Law Firm Procurement Survey, HBR Consulting asked procurement leaders across the country to identify their current and future concerns. From those discussions, and the firm's own ongoing client experiences, the team at HBR Consulting has selected three strategic priorities to guide the efforts of law firm procurement offices in the new year: managing vendor risk, expanding vendor governance, and broadening environmental, sustainability, and governance (ESG) efforts.
Procurement management is the process of overseeing the procurement cycle to ensure that an organization can effectively secure the goods and services needed to make products or provide services of its own. Effective procurement management ensures the sourcing and purchasing process flows smoothly, helping the business function with minimal waste or delay. This comprehensive guide covers various aspects of Procurement Management, including its key components, the challenges that arise as a business grows, and the essential steps to ensure effective procurement management.
This week's consulting news selection
Kroll, a top supplier of risk management, investigative, and compliance solutions, has hired Craig Wymant as its Chief People Officer. To support the expansion and innovation of the business, Wymant will be in charge of creating and implementing Kroll's global talent strategy. With more than 20 years of experience in human resources, Wymant has a track record of implementing organisational change and developing winning teams. He held top HR leadership positions at American Express and Marsh & McLennan Companies before joining Kroll.|@Kroll
The expansion of EY and IBM's strategic partnership into the field of quantum computing has been announced. The collaboration intends to assist organisations in utilising quantum computing's potential to address challenging business issues and spur innovation. EY and IBM will collaborate to build quantum computing tools and solutions, carry out joint research, and investigate real-world industrial uses of quantum technology as part of the expanded relationship. This collaboration expands on the existing alliance between EY and IBM, which focuses on fields including advanced analytics, artificial intelligence, and cybersecurity.|@EY
For the third year in a row, ISG, a reputable analysis organisation, has named GEP, a global provider of procurement and supply chain software and services, as the best platform for large and mid-sized businesses. GEP's procurement software platform has received praise for its capacity to assist businesses in streamlining their procurement procedures, improving visibility and control, and generating cost savings. This award serves as a reminder of GEP's ongoing dedication to providing cutting-edge procurement solutions and its dominant position in the market as a pioneer in the sector.|@GEP
The Middle East now has more offices for the international engineering and innovation consultancy firm Segula Technologies. By increasing its footprint in the area, Segula Technologies hopes to better service clients in sectors like automotive, aerospace, energy, and transportation. The new offices will provide a variety of engineering services, such as design, simulation, testing, and prototyping, to meet the expanding demand for engineering knowledge in the Middle Eastern market. Segula Technologies' commitment to offering clients in the Middle East cutting-edge engineering solutions is reinforced by this development, which is a component of the company's strategic growth plan.|@Segula Technologies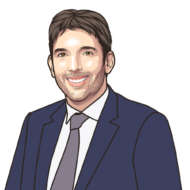 Laurent is the Chairman and Co-founder of Consulting Quest. Focused on greater value creation, and being thoroughly familiar with Consulting, Laurent has sourced and sold millions of dollars worth of Consulting over the course of his career. Prior to joining Consulting Quest, Laurent was Executive Vice President Oil and Gas at Solvay and Senior Partner Transformation at Oliver Wyman.