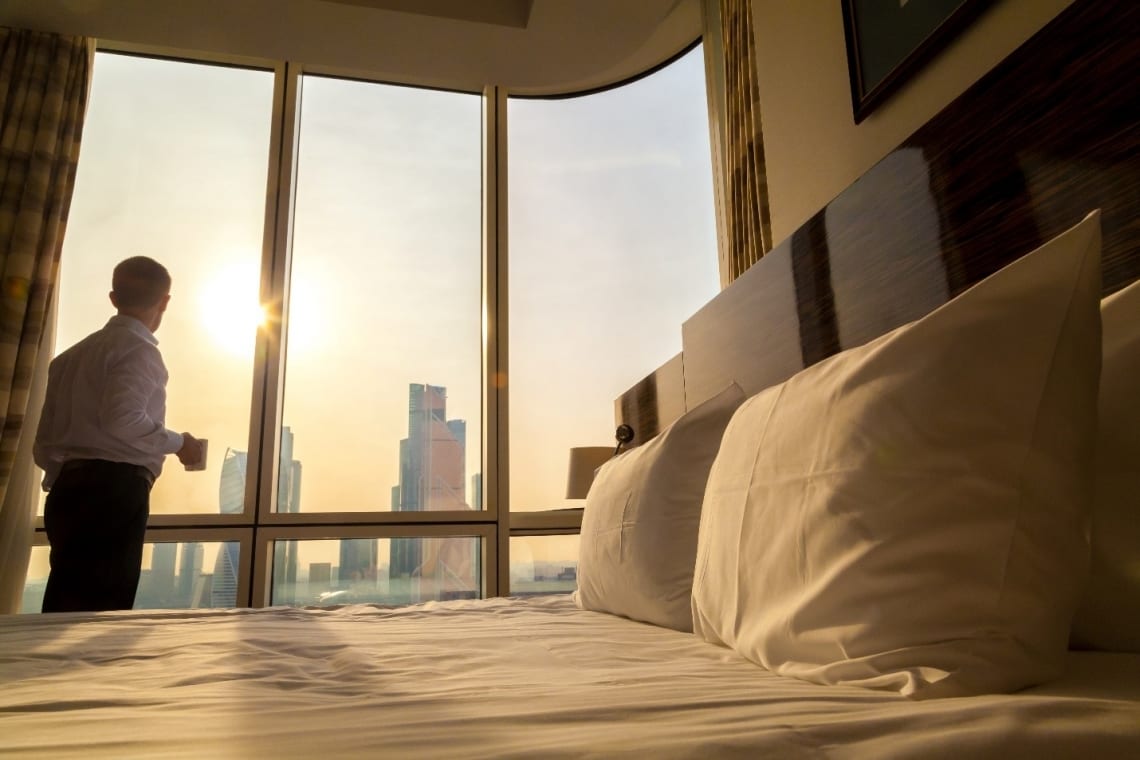 Consulting Playbook: Hospitality Leader Successfully Splits into Two Separate Organizations
The Consulting Playbook, Edition #8
The Travel and Hospitality Industry have gone through exciting changes that have transformed the entire traveler's experience not just the industry itself. For hotels, hospitality services, and travel agents to stay in touch with evolving consumer trends, new and effective strategies need to be designed and implemented to secure revenues. Operations, services, customer relationship and marketing plans should align with the latest dynamics shaping up the industry.
Let's have a look at a particular situation – A Worldwide Leader Hotel Group had to be divided into two separate companies both listed on the stock exchange. Creation of the new hospitality company posed the need to launch a large scale transition program involving dozens of countries in support of new standalone strategy.
The Executive Committee decided to hire a consultant to support and help accelerate the transformation process.
The Approach the Consultant took consisted of the following steps:
In-depth diagnostic of the management and culture, governance, and strategic landscape analysis were successfully completed.
Assistance to the Executive Committee in the design of strategic direction and transition program. Including actions to engage key stakeholders:

Brainstorming and Strategy Sessions organized with the CEO, the Executive Committee and a number of employees to define the strategic direction and the structure of the company wide program (level of ambition, growth levers, and transition programs)
Get the top managers from all countries involved in the implementation of the program

Engage the Board in the strategy and planning process tools and methods designed to support the launch of the strategic framework in all 40 countries (pilot case + specific support to large countries) Design and implementation of new governance and organization's values and principles.
Strengthening the cooperation of the executive team to create an effective working environment. The overall corporate governance was reviewed and corporate functions reinstalled in a value adding role, with clear and shared priorities identified
Definition and support of four large scale transversal change programs on Innovation, Product Development, Technology and Talent
Roadshow event organized for all the 10,000 employees of the group to celebrate the launch of the new company and share the direction
The Impact on the Organizations achieved the following:
Successful onboarding of the new CEO and executive teams, helping them achieve a year's progress in about three months
Four large transversal change programs defined and implemented
Successful completion marked by 20% EBIT rise and stock price hike by 40% – just one year after the 1st listing on Paris Stock Exchange.
Mobile and Technology Trends Affecting the Industry
Below we have outlined 3 new and notable marketing trends that every hotel and hospitality industry management needs to pay attention to:
1. Personalized Marketing Approach with a Guest Mailing List
With the growing share of online traveling and booking services and the leading providers such as Expedia, Booking, etc.; there is an underlying discrepancy with hotel chains and their access to guest's personal contact information. If the booking agent desires to not share the guest's email address, the hotel is at a disadvantage. Data is as important to hotels, as it is to all other businesses, when it comes to planning future marketing activities. Guest's contact information is an essential and valuable piece in that puzzle. In creating that precious mailing list with previous guests, often the best option hotels are left with is their front desk staff being able to capture this information.
2. Mobile Marketing Impacting the Hospitality Services
Did you know that 52% of travelers who book trips online in 2016, are doing so using a mobile device? The mobile enabled technology and new consumer trends require a comprehensive mobile marketing strategy, and to become an integrated part of the overall marketing plans of every hotel and hotel management organization. This means that focus on responsive design, one-click booking, and location technology are very necessary points. Guests often use a cross-platform approach, so hotels need offer a seamless multiplatform experience before, during and after their stay.
With the growing competition from private accommodations, vacation rentals and alternative accommodations, the need for personalized guest offers and experience is even more pressing now, as hotels and hotels chains need to work harder to capture and retain market share. Creating last-minute mobile promotions with attractive bonuses can appeal to local residents as well, and younger guests who travel more spontaneously.
3. Increasing Revenues with the Help of New Data Trends
A few new trends in traveling and vacationing are rich in opportunity to be explored. They include last-minute trips which are growing steadily, the short local getaway and mini-vacations adding to that, and business trips combined with fun and pleasure, or Bleisure, as they are referred to. We will also see more multi-generational and multi-family travelling. But the best part is that, most of the new data on traveling is well captured via CRM that integrates data from both online and offline sources. This data, used properly, can empower an organization into planning and delivering the best experience and the most value, revenue and profits.
For Further Reading:
– Hospitality Industry Trends to Watch in 2016
– Predicting the Rise of the Smart Hotel in 2016
– What Do Millennials Want? Hotels Have Some Ideas
About The Consulting Playbook
The Consulting Playbook is a collection of posts designed to offer insights into how businesses and their executives can utilize consulting as a strategic lever to boost performance. Each Consulting Playbook post is broken down into a few elements: Case Study, Additional Information regarding the technical application, and Additional Links related to the topic.
Hélène Laffitte is the CEO of Consulting Quest, a Global Performance-Driven Consulting Platform and author of "Smart Consulting Sourcing", a step by step guide to getting the best ROI from your consulting. With a blend of experience in Procurement and Consulting, Hélène is passionate about helping Companies create more value through Consulting.